Reactions to Climate Change Negotiations and Action
Author and Page information
by Anup Shah
This page last updated
This print version has been auto-generated from https://www.globalissues.org/article/179/reactions-to-climate-change-negotiations-and-action
As described on this site's previous page, the United Nations Framework Convention on Climate Change2 (UNFCCC) was signed and ratified by the world's majority of countries in the early-mid 1990s. However, before and since that, negotiations and meetings have been marred by special interest groups trying to prevent effective action to combat climate change. In addition, there has been a lack of political will3 to take effective steps and measures.
Reactions
The US has been vocally against effective action on climate change due to its reliance upon fossil fuel for its economy. Being a producer of oil and coal, they feel more threatened by action on climate change.
Europe, on the other hand, is calling for stronger action. One reason it does so is that it currently imports its fossil fuels so has more incentive to reduce this dependency and seek out domestically grown alternatives.
In both regions, local populations have a reasonable awareness of environmental issues. However, in the US, the business lobbies (mainly fossil fuel based industries) are very strong and powerful and have been able to affect decisions and outcomes.
Following the Hague conference collapse, and U.S. President George Bush saying he will oppose the Kyoto Protocol to tackle greenhouse emissions, subsequent talks and negotiations have, according to the Environmental News Service (July 6, 2000), led to the European Parliament accusing the U.S. of being non-cooperative4. Bush's energy plan had also supported an increase in fossil fuel use. Instead of going via the international route and the Kyoto protocol, the U.S. has been seeking bilateral agreements with developed and developing countries5, offering incentives such as debt relief in return. (See the Kyoto6 section a bit later on in this site for more details on the U.S. position.)
Economic Concerns Drown Out Ecological, Social Justice and Equity Concerns
Equity Watch, a newsletter on climate change from Southern perspectives, by the Delhi-based Center for Science and Environment (CSE) provides a time-line of climate change and the political fall-outs7. In it, it points out how since the 1980s and 1990s nations such as the United States, and former Soviet Union have in the past been against the notion of setting specific targets to reduce greenhouse gas emissions.
Other nations and blocs around the world are primarily for strong action as well, but have their own mix of concerns. For example:
The various island nations are already seeing a rise in sea levels. The Alliance of Small Island States (AOSIS), as well as the European Union (EU) therefore have pushed for ecological effectiveness.
OPEC and various industrialized countries are obviously concerned about their economic ramifications and are pushing forth more research into creating carbon sinks to soak up carbon dioxide emissions. Such groups are therefore seeking economic effectiveness.
Many developing countries are concerned about their right to develop, to use their resources, and to not be penalized for climate change problems that are largely caused by the industrialized countries. They are therefore also seeking social justice and equity.
After all the political ramblings and conferences of the past few years (as discussed later on this web site), as expected, the interests and influences of the most powerful nations and groups has been the primacy. As a result, as summarized by CSE8, The Kyoto Protocol has focused almost entirely on economic effectiveness, to the detriment of the other two concerns (my emphasis).
(For more discussion about the US position and the issues that developing countries have highlighted, refer to the Kyoto9 section on this web site.)
Of course, the above is a generalization as there are mixture of concerns. These do seem to be the ones that are primarily shown by the various groups in the past negotiations. As an example though, some Latin American and Asian nations are also supportive of some sort of forestry program, as it can attract possible investments.
Poor countries face the brunt of the problems caused by global warming, and point out that most of the current global warming are the results of the rich countries' pollution. Current consumption patterns also see far more greenhouse emissions per person in the rich countries than the poorer ones (as also discussed later on another page in this section of the web site).
Business Interests
Initially big business had been extremely hostile to action on climate change. However, many businesses are now thinking differently.
Business Interests Reflected in Many Rich Country Negotiation Positions
Largely due to US resistance and the need to get them on board for any meaningful action, various trade-offs11 were made to the text of the Kyoto Protocol. Critics argue that business interests have been a driving factor12, while proponents argue that private innovation is needed and that some of these things have to be looked at because otherwise the costs to the US economy is so great, that emission reductions would not be carried out.
As well as the United States, Japan, Australia, Canada, Russia and Norway formed part of a consensus known as the Umbrella Group that wanted things like the flexibility mechanisms to have no limits, unlimited use of carbon sinks, all technologies to be counted in Clean Development Mechanism projects (not just known clean energy projects), etc. Many of these positions are similar to industry lobby positions too. Business interests13 have historically played an important part and had a large influence in the climate negotiations. (This site's section on flexibility mechanisms14 has additional information.)
Particularly active during the Kyoto Protocol, the misleadingly named US-based Global Climate Coalition15 formed to actively oppose measures on climate change for fear of economic repercussions.
As PR Watch (see previous link) noted, the coalition had been the most outspoken and confrontational industry group in the United States battling reductions in greenhouse gas emissions. This coalition contained many big oil, energy and automobile companies.
The coalition was effective at the time, but also extreme. As PR Watch continues, Prior to its disbanding in early 2002, it collaborated extensively with a network that included industry trade associations, property rights groups affiliated with the anti-environmental Wise Use movement, and fringe groups such as Sovereignty International, which believes that global warming is a plot to enslave the world under a United Nations-led world government.
As evidence of climate change mounted, major corporations had to pull out of the Climate Change Coalition, as it was bad PR for them to be associated with the coalition, and some accepted the evidence and began to invest in cleaner technologies. But much damage had already been done, and the influence on the Bush Administration, for example, has resulted in continued anti-international cooperation on this, as is discussed further below.
Some Businesses Taking on the Renewables Challenge
While many large energy businesses in particular have been against doing something, and influential in American politics especially, it doesn't mean that all businesses from around the world are against tackling climate change. WWF also pointed out in February 2000 that many large businesses are keen to support the Kyoto treaty19.
Ross Gelbspan for example, shows that economic issues can be addressed by supporting Kyoto20; that jobs can be created, not lost, etc. Globally, subsidies for fossil fuels have been estimated at $300 billion a year with the U.S. alone counting for about $20 billion. Transitioning those subsidies to renewables, as Gelbspan also discusses, and helping fossil fuel companies be part of that transition, would be positive, rather than detrimental to their concerns. A number of businesses are researching alternatives to fossil fuels, or more efficient forms, but lack similar subsidies (or conversely, suffer from lack of market penetration because of the huge subsidies to the fossil fuel industry).
Some leading businesses urging world leaders to tackle climate change
The US and Climate Change Negotiations
Possible Geopolitical Angles
There may be possible geopolitical angles that also explain the support of the business interests and of fossil fuels in some of the more powerful nations:
That is, due to the immense resources and costs involved in bringing fossil fuels to mass use, it is not necessarily something that every nation can afford. Hence, those who dominate in this area do exert a lot of political power and influence, globally.
Being a backbone to the modern world, this is perhaps a crucial issue from power politics perspective.
(The dominating powers used to be the U.S. and Soviet Union. Now it is primarily the U.S. Other parts of the world though rely on U.S. power, such as various Middle East countries, some industrialized nations, and some emerging nations, though the relationships between each other and the U.S. is not concrete. We see for example the E.U. being open to other forms of fuels and often going counter to the U.S. on many issues. The Middle East is a hot spot of extremism and despotic leaders and ordinary citizens in the middle, and so on.)
If alternative forms are readily accessible then all nations could potentially develop it and be less dependent on a few. Dependency and loss of control for poor nations, for example, has been a major issue throughout history including the post World War II global system.
Ultimately, whether from ecological, social, political or economic angle, in the long run and for humanity and the planet, this is not sound geopolitics either, (because it expends more resources in maintaining this power, in terms of military and other avenues) contributing to other issues such as climate, poverty etc.
Yet, relationships of power seems to be one of the ultimate issues, historically and in modern times, in the arena of international politics and relations. As a result, we have issues of poverty, terrorism and other related causes and effects.
Addressing this via a climate change program is not going to solve the world's problems, but may contribute in removing some heavy dependency on fossil fuel and the resulting geopolitics of the Middle East, Central Asia and other areas that have led to insecurity, instability and terrorism.
The above is a gross oversimplification, as this is a far deeper issue of geopolitics and not covered here. For some more details on this angle though, see the Geopolitics51 and Trade, Economy, & Related Issues52 parts of this web site.
More Information
For more information you could start at the following:
0 articles on "Reactions to Climate Change Negotiations and Action" and 2 related issues:
The climate is changing. The earth is warming up, and there is now overwhelming scientific consensus that it is happening, and human-induced. With global warming on the increase and species and their habitats on the decrease, chances for ecosystems to adapt naturally are diminishing. Many are agreed that climate change may be one of the greatest threats facing the planet. Recent years show increasing temperatures in various regions, and/or increasing extremities in weather patterns.
This section explores some of the effects of climate change. It also attempts to provide insights into what governments, companies, international institutions, and other organizations are attempting to do about this issue, as well as the challenges they face. Some of the major conferences in recent years are also discussed.
Read "Climate Change and Global Warming" to learn more.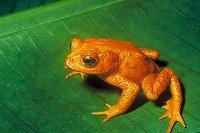 Environmental issues are also a major global issue. Humans depend on a sustainable and healthy environment, and yet we have damaged the environment in numerous ways. This section introduces other issues including biodiversity, climate change, animal and nature conservation, population, genetically modified food, sustainable development, and more.
Read "Environmental Issues" to learn more.
Author and Page Information
by Anup Shah
Created:
Last updated: