Biodiversity Links for more Information
Author and Page information
by Anup Shah
This page last updated
This print version has been auto-generated from https://www.globalissues.org/article/176/biodiversity-links
There are so many online sites related to biodiversity, conservation, environment etc, that the following barely scratches the surface, but will also lead you to other sources of information.
0 articles on "Biodiversity Links for more Information" and 3 related issues:
The variety of life on Earth, its biological diversity, is commonly referred to as biodiversity. The number of species of plants, animals, and microorganisms, the enormous diversity of genes in these species, the different ecosystems on the planet, such as deserts, rainforests and coral reefs are all part of a biologically diverse Earth. Appropriate conservation and sustainable development strategies attempt to recognize this as being integral to any approach. In some way or form, almost all cultures have recognized the importance of nature and its biological diversity for their societies and have therefore understood the need to maintain it. Yet, power, greed and politics have affected the precarious balance.
Read "Biodiversity" to learn more.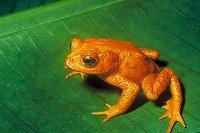 Environmental issues are also a major global issue. Humans depend on a sustainable and healthy environment, and yet we have damaged the environment in numerous ways. This section introduces other issues including biodiversity, climate change, animal and nature conservation, population, genetically modified food, sustainable development, and more.
Read "Environmental Issues" to learn more.
Author and Page Information
by Anup Shah
Created:
Last updated: