El Niño and Climate Change
Author and Page information
by Anup Shah
This page last updated
This print version has been auto-generated from https://www.globalissues.org/article/186/el-nino-and-climate-change
1997 has also seen the largest El Niño1 in history that has cause huge problems all over the world2, from droughts to floods and poor yield of crops.
Here3 is a report that looks at El Niño. It makes an intersting point about the fact that "despite the advanced technological feats of human beings like duplicate sheep, genetically engineered soya beans etc., we still depend on Nature and can easily sucumb to it's savage brutality too."
0 articles on "El Niño and Climate Change" and 2 related issues:
The climate is changing. The earth is warming up, and there is now overwhelming scientific consensus that it is happening, and human-induced. With global warming on the increase and species and their habitats on the decrease, chances for ecosystems to adapt naturally are diminishing. Many are agreed that climate change may be one of the greatest threats facing the planet. Recent years show increasing temperatures in various regions, and/or increasing extremities in weather patterns.
This section explores some of the effects of climate change. It also attempts to provide insights into what governments, companies, international institutions, and other organizations are attempting to do about this issue, as well as the challenges they face. Some of the major conferences in recent years are also discussed.
Read "Climate Change and Global Warming" to learn more.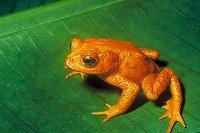 Environmental issues are also a major global issue. Humans depend on a sustainable and healthy environment, and yet we have damaged the environment in numerous ways. This section introduces other issues including biodiversity, climate change, animal and nature conservation, population, genetically modified food, sustainable development, and more.
Read "Environmental Issues" to learn more.
Author and Page Information
by Anup Shah
Created:
Last updated: