Climate Change Links for more Information
Author and Page information
by Anup Shah
This page last updated
This print version has been auto-generated from https://www.globalissues.org/article/187/climate-change-links
Want to learn more?
The Intergovernmental Panel on Climate Change1 (IPCC) -- the World Meteorological Organization2 (WMO) and the United Nations Environment Programme (UNEP) formed this group to analyse the available scientific, technical, and socio-economic information relevant for the understanding of the risk of human-induced climate change.
United Nations Framework Convention on Climate Change3, the initial international treaty has a web site that covers climate change negotiations
From OneWorld.net:
From Delhi-based Centre for Science and the Environment (CSE):

Climate Change9 section provides a vast array of articles and analysis with viewpoints from the South.
Equity Watch10; A Climate News Letter from the South. This section, is a sub-section of their climate change section, providing articles and perspectives from developing countries concerning equity and equal rights to the atmosphere.

CorpWatch has a Climate Justice Initiative11 section and looks at social, political and other issues surrounding issues of climate change and action.
This report describes, quite nicely, the world politics affecting decisive action on climate change.12 Although written in a somewhat humorous manner, it is written as a lose analogy of the climate change crisis and global negotiations that have continued for ten years without cutting any greenhouse gases. It may seem just a tiny bit on the long side, but it is certainly worth reading.
Environment News Network13 provides coverage on climate change issues.
Climate Change section from the United Nations' Environment Programme14.
The British science magazine, New Scientist15, has a good section16 devoted to Global Warming. They have also got a link to other online resources17 which may be of interest.
The Union of Concerned Scientists have a Section on Global Warming18. There are many resources available from their site.
NRDC (the Natural Resources Defense Council19) is a US, non-profit organization of scientists, lawyers and environmental specialists dedicated to protecting public health and the environment. Many subject areas are covered here.
The Encyclopedia of the Atmospheric Environment20 is a one-stop source of information, for younger and older users alike, on a range of atmopsheric issues, including air quality, acid rain, global warming and ozone depletion.
Renewable Energy Resources21 web site. The Discussion and Educational Resource for Renewable, Sustainable Home Built Energy Production. A DIY Guide for building your own Solar, PV, Hydro, Biofuel (Biodiesel, Ethanol, Etc.) Steam, and other Renewable Energy Solutions. You will find many links here.
Climate Independent Media Center22 offers non-corporate grassroots coverage of the problems related to climate change and the political action that is needed to deal with them.
"Greenhouse Market Mania23" from Corporate Europe Observatory is a critical report on the business interests affecting the UN climate talks.
Just a Lot of Hot Air?24 is a report from PANOS looking at the various issues for developing and industrialized countries alike.
The Climate Change Campaign25 site from the World Wide Fund for Nature (WWF).
The Guardian newspaper from UK, has a Special Report on Climate Change26 with updated news coverage, background information, etc.
These articles from the Third World Network27 provide a very critical look at the role of big business and of countries such as the United States:
Covering The Planet: Environmentalism In A Media World38 from the MediaChannel.org looks at how environment issues are covered by the media (or not) around the world. This is a link to a large collection of media related articles.
0 articles on "Climate Change Links for more Information" and 3 related issues:
The climate is changing. The earth is warming up, and there is now overwhelming scientific consensus that it is happening, and human-induced. With global warming on the increase and species and their habitats on the decrease, chances for ecosystems to adapt naturally are diminishing. Many are agreed that climate change may be one of the greatest threats facing the planet. Recent years show increasing temperatures in various regions, and/or increasing extremities in weather patterns.
This section explores some of the effects of climate change. It also attempts to provide insights into what governments, companies, international institutions, and other organizations are attempting to do about this issue, as well as the challenges they face. Some of the major conferences in recent years are also discussed.
Read "Climate Change and Global Warming" to learn more.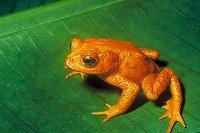 Environmental issues are also a major global issue. Humans depend on a sustainable and healthy environment, and yet we have damaged the environment in numerous ways. This section introduces other issues including biodiversity, climate change, animal and nature conservation, population, genetically modified food, sustainable development, and more.
Read "Environmental Issues" to learn more.
Author and Page Information
by Anup Shah
Created:
Last updated: