Population Links for More Information
Author and Page information
by Anup Shah
This page last updated
This print version has been auto-generated from https://www.globalissues.org/article/220/population-links
To find out more about population related issues, check out the following web sites:
0 articles on "Population Links for More Information" and 3 related issues: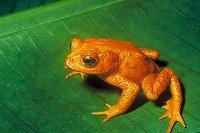 Environmental issues are also a major global issue. Humans depend on a sustainable and healthy environment, and yet we have damaged the environment in numerous ways. This section introduces other issues including biodiversity, climate change, animal and nature conservation, population, genetically modified food, sustainable development, and more.
Read "Environmental Issues" to learn more.
Author and Page Information
by Anup Shah
Created:
Last updated: