Guatemala: Protect judicial staffers fighting impunity and corruption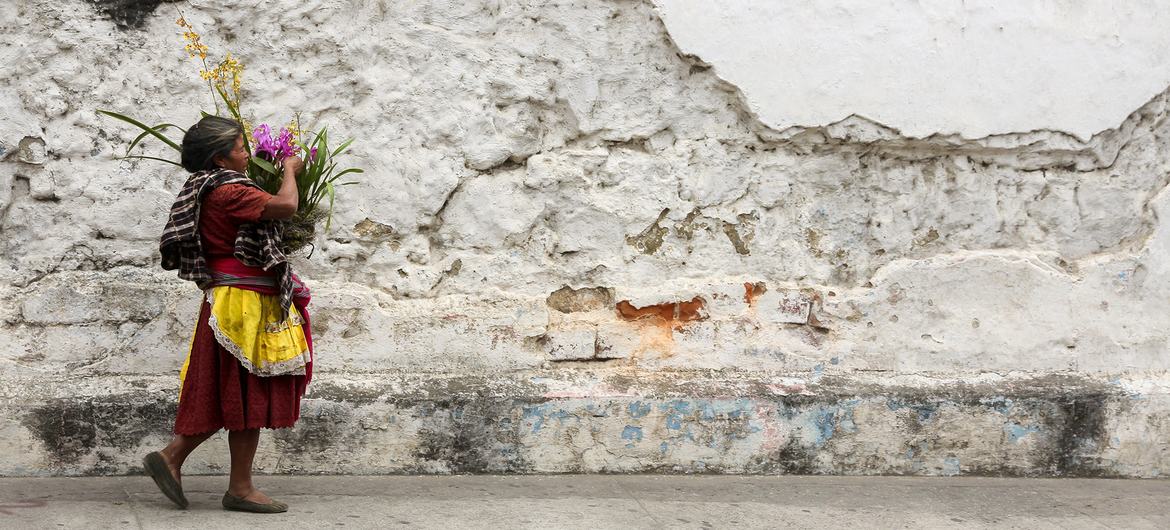 The UN human rights chief on Wednesday appealed for greater protection for justice officials in Guatemala who are being persecuted for fighting impunity or working on anti-corruption cases. 
High Commissioner Volker Türk expressed deep concern over the repeated intimidation, harassment and reprisals they are facing. 
🇬🇹#Guatemala: UN Human Rights Chief @volker_turk deeply concerned at increasing persecution of judicial officials fighting corruption & impunity for rights violations. He calls on authorities to strengthen justice system's independence & uphold #RuleOfLaw: https://t.co/pINcd1O3kahttps://t.co/P4SeO9zbwm

UNHumanRights
"It is dramatic, given Guatemala's history, that those fighting for accountability for gross human rights violations are the ones now being persecuted," he said. 
"Equally concerning are the attacks against those trying to combat one of the worst viruses to afflict any society: corruption."  
Rise in intimidation 
Justice officials, as well as other individuals, have been investigated, detained, charged and even convicted for abuse of power, obstruction of justice and conspiracy, said Mr. Türk. 
Several others have left the country out of fear for their safety.  
Over the past two years, the UN human rights office (OHCHR) in Guatemala has documented a more than 70 per cent increase in the number of judicial system workers facing intimidation and criminal charges for their work on corruption or human rights violations, particularly those that occurred in the context of the civil war from 1960 to 1996. 
Arrest warrants issued 
On Monday, the Chief of the Special Prosecutor's Office against impunity announced arrest warrants for three justice officials. 
Among them was a staff member with the International Commission against Impunity in Guatemala, or CICIG, a UN-backed body which the Government shut down in 2019. 
Between 2007 and 2019, the CICIG assisted the national judicial system in dealing with more than 100 high-profile cases of alleged corruption and other criminal offences. 
The cases involved Government officials, members of Congress and the Courts, as well as several individuals in the private sector. 
Undermining rule of law 
Since the CICIG was disbanded, there has been a steady increase in the number of cases of harassment and criminal charges against its former officials, and prosecutors. 
"These judicial processes and the lack of due process guarantees undermine the rule of law in the entire country," said Mr. Türk 
"I call on the authorities to take appropriate measures to strengthen and guarantee the independence of the justice system and provide the necessary protection to justice officials." 
© UN News (2023) — All Rights ReservedOriginal source: UN News