WHO: Nations step closer to global guides on pandemics, disease outbreaks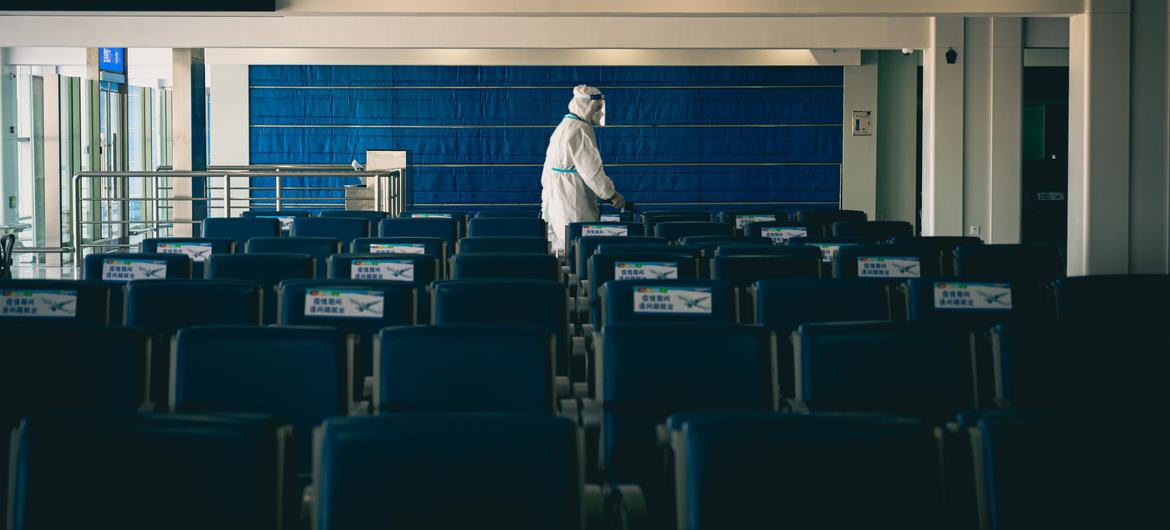 Governments agreed on a way forward to update disease outbreak regulations ahead of meetings to draft new global guidelines for tackling pandemics, the World Health Organization (WHO) said on Saturday.
The two processes are complementary, guided by the imperative of making the world safer from communicable diseases and ensuring equitable responses to public health threats, said Ashley Bloomfield, former Director-General of Health of New Zealand, who co-chairs the working group on updating the 2005 WHO International Health Regulations, which concluded its latest round of discussions on Friday.
"The efforts to update the International Health Regulations and draft apandemic accord share a number of common themes, including the importance of equity in access to health, collaboration and capacity building," he said. "It is important that there is consistency and alignment across the two processes."
Facing COVID-19 challenges
A total of 307 amendments to the WHO International Health Regulations came in response to challenges posed by the COVID-19 pandemic. As of Tuesday, WHO reported a total of 757,264,511 confirmed cases, including 6,850,594 deaths, since the start of the pandemic in 2020.
"COVID-19 showed us that having a good, strong set of international health regulations is essential, and showed where the current regulations need to be improved," Dr. Bloomfield said.
During the week-long working group session, he said governments had focused on making their countries, and the international community, better prepared for future emergencies. They also stressed the importance of enhancing capacity building, especially in low-income countries; access to benefits arising from sharing pathogens; equitable access to medical countermeasures; and enhanced cooperation and information sharing.
Making the world safer
"The ongoing pandemic has underscored the importance of countries working together collaboratively, and supporting WHO in its vital work, to make the world safer," he said. "The tone of the discussions and progress made during this week's meeting clearly show that countries understand the responsibility they have to ensure this process is successful."
Abdullah M. Assiri, Saudi Arabia's Deputy Minister of Health and working group co-chair, said the 194-nation WHO membership is "in the driving seat" of the process of strengthening the current regulations.
"During the pandemic, the world faced the urgent need for functioning international instruments, and placed increasing importance in international organizations, such as WHO," he said. "Updated regulations will enable the world to better detect outbreaks early and prevent them from developing into public health emergencies of international concern. This is about strengthening our collective ability to do that and to better protect everybody."
The 2005 regulations had set out agreed approaches and obligations for countries to prepare for, and respond to, disease outbreaks and other acute public health risks. The working group is set to meet again in April to continue discussions.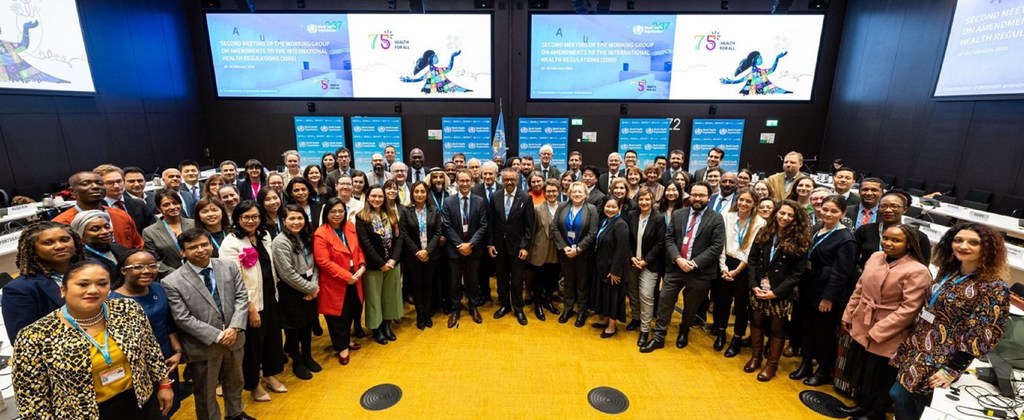 New 'pandemic accord'
On Monday, governments will begin negotiating the drafting of a WHO instrument on pandemic prevention, preparedness, and response. Referred to as a pandemic accord, the "zero draft" of the agreement will be the focus of discussions during the week-long session.
Calls for action to draft the accord came following the World Health Assembly's special session in December 2021, in recognition of the failure of the international community in showing solidarity and equity in response to the coronavirus pandemic.
Global health strides
The International Sanitary Regulations, issued in 1951, preceded the landmark 2005 WHO regulations. Both follow more than a century of global health strides, dating back to the first International Sanitary Conference, held in Paris in 1851, which drafted quarantine regulations to stem the spread of cholera, yellow fever, and other deadly pandemics at the time.
At the UN General Assembly's first-of-its-kind science session, held in early February, epidemiologists and researchers had called for a global pandemic warning system. Suggestions included forging a new global digital collaboration comprising a network of researchers connected through an open-source data science platform capable of quantifying, modeling, and ultimately solving any climate and health problem at any scale.
© UN News (2023) — All Rights ReservedOriginal source: UN News