Myanmar atrocities and impunity must end: Türk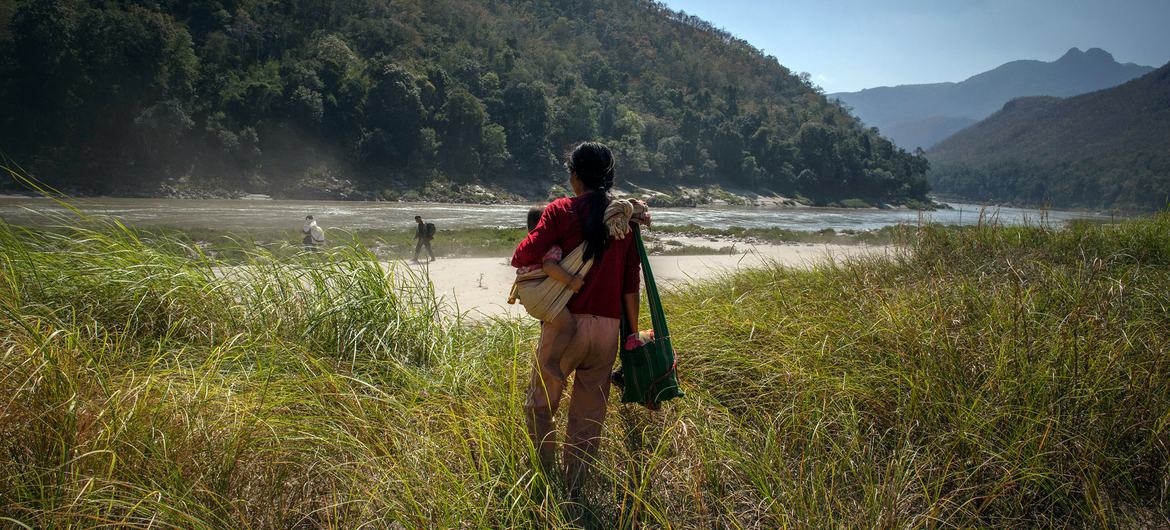 The Myanmar regime's brutal violence against civilians and its denial of life-saving humanitarian aid, reflect "utter contempt for humanity", UN rights chief Volker Türk told the Human Rights Council on Thursday.
Repeated, horrific violations have been recorded by the UN human rights office, including mass killings, extra-judicial executions and beheadings, Mr. Türk said, while the military has continued to carry out atrocities in Rakhine state where the Rohingya minority are denied citizenship.
In an address to the Council he called for an end to impunity by the ruling junta who overthrew the democratically elected Government in February 2021.
"I encourage States to consider a referral of the situation in Myanmar to the International Criminal Court (ICC). We also need to ensure accountability for possible crimes committed by different armed groups."
'Deadly freefall'
The High Commissioner said the country was continuing a "deadly freefall into even deeper violence and heartbreak."
Where once there had been optimism and hopes of a more peaceful and prosperous future, civilians were now living "at the whim of a reckless military authority that relies on systematic control tactics, fear and terror."
He said the economy was spiralling with the generals exploiting natural resources there "at dangerous rates, causing irreversible environmental harm."
Voices of civil society and journalists have been strangled, which arbitrary arrests, enforced disappearances and torture continue.
He said credible sources indicate that 3,747 people have died at the hands of the regime since taking power with close to 24,000 arrested.
Barriers to life-saving aid
Mr. Türk's report focuses on the systematic denial of life-saving aid for civilians and he accused the military of putting in place "a raft of legal, financial and bureaucratic barriers".
With a third of the population in need, he said the obstruction constituted a deliberate, targeted and calculated denial of fundamental human rights.
He repeated is call for an immediate end to the "senseless violence" and for the release of over 19,000 political prisoners detained, including the State Counsellor Aung San Suu Kyi and President Win Mynt.
The Special Rapporteur on Myanmar, Thomas Andrews, also advocated before the Council for less rhetoric and more action by UN Member States to support the "heroic" people of Myanmar, asking them to "deny the junta the three things that it needs to sustain its brutality and oppression – weapons, money, and legitimacy".
© UN News (2023) — All Rights ReservedOriginal source: UN News