'Low risk' for humans, as cats in Poland test positive for avian influenza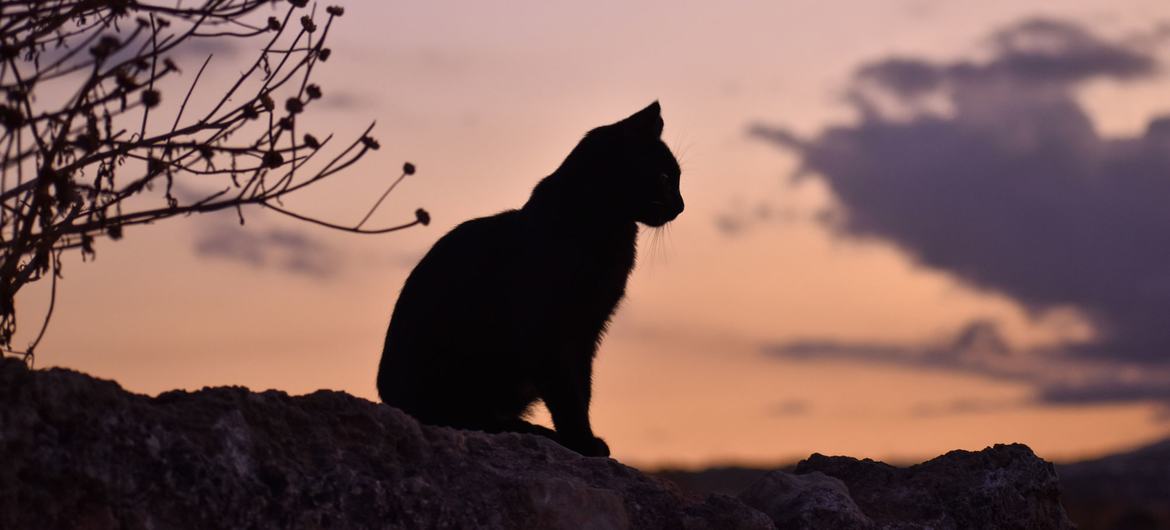 Polish authorities are investigating all potential sources of infection after some 29 cats were found to be infected with the influenza A virus, similar to those found in birds, the UN World Health Organization (WHO) reported on Sunday.
As of Wednesday, 12 July, no human contacts of A(H5N1) positive cats have reported any symptoms, the UN health agency said, adding that the surveillance period for all contacts has now complete.
National first
There have been previous "sporadic" cases of what is more commonly referred to as the bird flu virus, but the cases in Poland are the first time high numbers of infected cats have
been reported over a wide geographical area within a single country, WHO said.
"The risk of human infections following exposure to infected cats at the national level is assessed as low for the general population, and low to moderate for cat owners and those occupationally exposed to H5N1-infected cats, such as veterinarians, without the use of appropriate personal protective equipment".
WHO advised those exposed to animal flu viruses and all contacts of confirmed human cases, to monitor their health for the duration of the known exposure period, plus an additional minimum of seven days.
'No change' in WHO advice
WHO said that the report of the infections among cats does not change its current recommendations on public health measures and surveillance.
"Due to the constantly evolving nature of influenza viruses, WHO continues to stress the importance of global surveillance to detect and monitor virological, epidemiological and clinical changes associated with emerging or circulating influenza viruses that may affect human or animal health and timely virus-sharing for risk assessment," the agency said.
The UN agency called on public health and animal health authorities to collaborate closely, share information, and conduct joint risk assessment and response to outbreaks of zoonotic influenza at the human-animal interface, adhering to the One Health approach.
Cat deaths
According to WHO, as of 11 July, authorities in Poland tested 47 samples from 46 cats and one captive caracal wild cat. Of these, 29 were found to be positive for influenza A (H5N1).
Fourteen cats were reportedly euthanized, and a further 11 died, with the last death reported on 30 June.
The positive samples were reported from 13 geographical areas within the country.
Source of exposure 'unknown'
The source of exposure to the virus is currently unknown and epizootic investigations are ongoing.
"There are several possibilities for the source of infection, among which the cats could have had direct or indirect contact with infected birds or their environments, ate infected birds, or ate food contaminated with the virus," WHO said adding that, authorities are investigating "all potential sources and to date have not ruled out any."
Of the 25 cats for which information is available, two were outdoor, 18 were indoor with access to a balcony, terrace, or backyard, and five without access to the outside environment. Seven of the 25 cats reportedly had the opportunity for contact with wild birds.
Ongoing monitoring
WHO said that together with the UN Food and Agriculture Organization (FAO) and World Organisation for Animal Health (WOAH), it continues to monitor rapidly evolving virus, and updating recommendations for curbing its spread, in addition to working with countries in preparedness and response.
The UN health agency is also evaluating the existing candidate vaccine viruses of A(H5N1) through its Global Influenza Surveillance and Response System to ensure valid candidate vaccine viruses are developed.
© UN News (2023) — All Rights ReservedOriginal source: UN News