WHO urges swift action as dengue cases surge in Bangladesh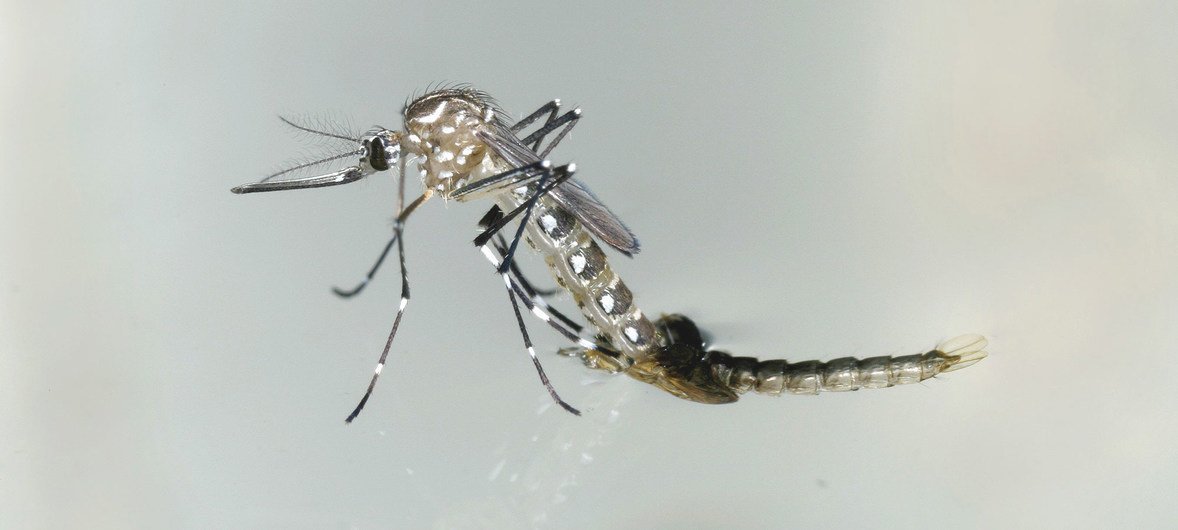 A significant surge in dengue fever cases has gripped Bangladesh, the UN World Health Organization (WHO) reported on Friday, calling for efforts to control the mosquito vector population and minimize individual exposure such as using mosquito repellents and wearing long-sleeved clothes.
The outbreak, which escalated rapidly since late June, has seen a total of 69,483 confirmed cases and 327 related deaths between 1 January and 7 August, with a case fatality rate of 0.47 per cent, according to the UN health agency. The cases were reported from all 64 districts in the country.
In July alone, 43,854 cases and 204 deaths were reported, accounting for 63 per cent of the total cases and 62 per cent of the deaths. The sharp increase in numbers is unprecedented compared to the past five years, emphasizing the gravity of the ongoing outbreak.
"The higher incidence of dengue is taking place in the context of an unusual episodic amount of rainfall, combined with high temperatures and high humidity, which have resulted in an increased mosquito population throughout Bangladesh," WHOsaid.
Symptoms of dengue
Most people with dengue have mild or no symptoms and get better within two weeks. Rarely, dengue can be severe and lead to death. If symptoms occur, they usually begin four to 10 days after infection and last for two to seven days.
Symptoms may include high fever (40°C, or 104°F), severe headache, pain behind the eyes, muscle and joint pains, nausea, vomiting, swollen glands, and rash.
Severe dengue symptoms often come after the fever has gone away and may include severe abdominal pain, persistent vomiting, rapid breathing, bleeding gums or nose, fatigue, restlessness, blood in vomit or stool, being very thirsty, pale and cold skin, and feeling weak.
People with these severe symptoms should seek medical care right away.
Transmitted through mosquito bites
Dengue, a viral infection that transmits through mosquito bites, has long plagued tropical and sub-tropical regions. Aedes aegypti and Aedes albopictus mosquitoes serve as the primary vectors for the disease. An infected mosquito can transmit the virus for the rest of its life.
While there is currently no specific treatment for dengue, early detection and appropriate healthcare for case management can significantly reduce mortality.
According to WHO, the focus is on treating pain symptoms. Acetaminophen (paracetamol) is often used to control pain. Non-steroidal anti-inflammatory drugs like ibuprofen and aspirin should be avoided as they can increase the risk of bleeding.
Health authorities' efforts to control the outbreak
Bangladesh's health authorities have established a dedicated dengue control room to collect data and coordinate at the national level, with additional control rooms in all districts and medical college hospitals.
Six hospitals assigned for the management of COVID-19 patients in the capital, Dhaka, have been repurposed for dengue case management, and dedicated dengue wards and dengue corners have been established in medical college hospitals.
In addition, authorities are providing training to healthcare staff, supplying intravenous saline and other supportive medicines to health facilities, and stepping up surveillance, risk communication, community engagement and laboratory testing.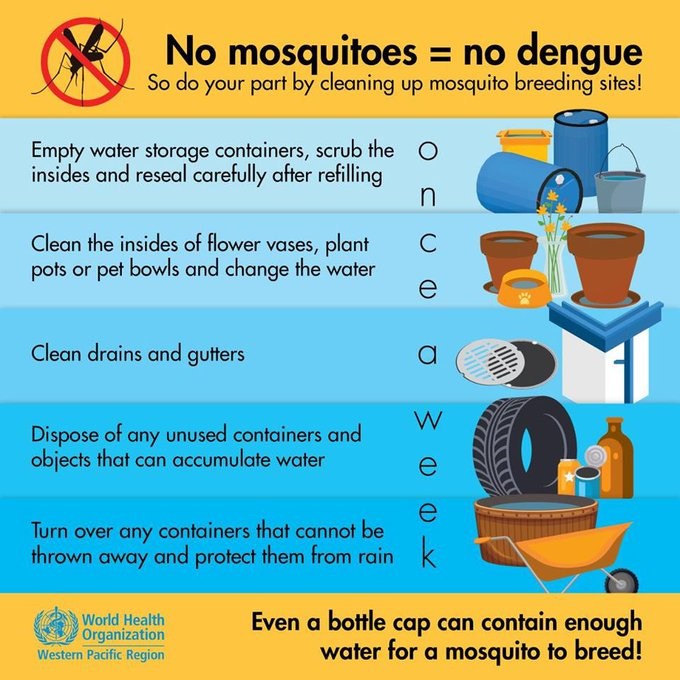 WHO risk assessment and advice
WHO assessed the dengue risk at the national level as "High", primarily due to the escalating case numbers, high case fatality rate, and the extensive geographical distribution of cases.
The UN health agency called for integrated vector management (IVM) to control mosquito populations and reduce human-vector contact, including removal of potential breeding sites, reducing vector populations, and minimizing individual exposure.
Specific actions involve vector control strategies for larvae and adult mosquitoes and source reduction, especially of water storage practices, and include covering, draining and cleaning household water storage containers on a weekly basis, using insecticide-treated nets and indoor space spraying (fogging).
At an individual level, protective measures include topical application of repellents to exposed skin or treatment of clothing, and the use of long sleeves shirts and pants; use of household insecticide aerosol products or mosquito coils, as well as window and door screens, which can reduce the probability of mosquitoes entering the house.
© UN News (2023) — All Rights ReservedOriginal source: UN News