'Robust progress' towards SDGs in Thailand: A UN Resident Coordinator blog

Thailand has made what has been described as "robust progress" towards meeting the targets of the 17 Sustainable Development Goals (SDGs) but a "whole of society approach" is needed to maintain momentum according to the UN Resident Coordinator in the country.
Gita Sabharwal spoke to UN News ahead of the SDG Summit 2023 which gets underway at UN Headquarters in New York on 18 September.
The summit marks the beginning of a new phase of accelerated progress towards the achieving the SDGs by 2030.
"Whenever I meet the young people of Thailand, I always encourage them to think about the SDGs and to think big, in order to reinforce the good progress the country is making.
While only 12 per cent of SDGs are on track to be achieved globally by 2030, in contrast, progress in Thailand has been much more robust, especially compared to many other nations in Southeast Asia.
Over 40 per cent of the indicators are on course. A third need acceleration and a quarter are regressing, including crucially SDG 13 which focuses on climate action, so there is clearly more work to do.
In the context of Thailand, the Government's policy framework sets this as a priority in line with the country's Bio-Circular-Green (BCG) economic policy agenda.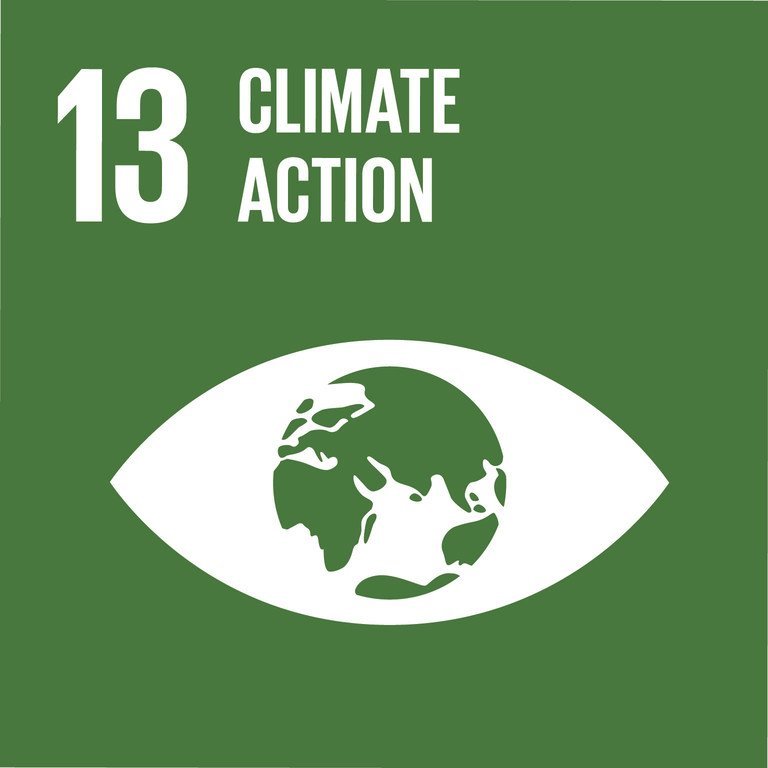 UN as custodian of universal principles
The UN Country Team in Thailand is doing its part as conveners, technical experts and custodian of universal principles to accelerate those SDGs requiring attention.
All 21 UN agencies are bringing science-based solutions, digitization, and integrated policy advice to a wide range of projects across the country.
Among the three key areas that we prioritize aligned to the country's National Strategy - the 13 NESDP - is our support to the country's transition to a green, inclusive, and low carbon economy.
For example, the UN Environment Programme (UNEP) is assisting the Government in quantifying gains if the country switches to organic rice production, which will enhance biodiversity in paddy fields, lower emissions, reduce pesticides while maintaining yields.
Analysis shows that increasing the cultivated area of organic rice by 10 per cent could generate benefits of over $400 million over 15 years.
The Food and Agriculture Organization (FAO) and the International Trade Centre (ITC) also support sustainable agriculture, which directly impacts the lives and livelihoods of 12 million farmers, including collecting geospatial data to generate agriculture statistics, using drones for data and crop mapping.
UNESCO supports inclusivity through education, climate action, and biosphere protection. Together with the travel company Expedia, it also secured commitments from over 1,300 large and medium-sized hotels to eliminate single use plastics and support marine conservation through the Sustainable Travel Pledge.
The UN Development Programme (UNDP) is adopting a bottom-up approach by supporting biodiversity-based tourism at the community level to reduce threats from unsustainable tourism and create local livelihoods. It also supports the government in developing sustainable energy policies and expanding access to renewable energy sources.
I am particularly proud of UN's partnership with the Ministry of Interior on waste segregation. Some 14 million households are part of this initiative which will yield 550,000 tons of carbon emissions reductions. The first tranche of carbon credits ($21,000) that accrued were bought by a private bank.
This is an important aspect of the SDGs localization agreement in which all of the country's 77 provinces signed up to a commitment to forge a country based on sound sustainability principles.

Shared responsibility
The UN in Thailand has also been working closely with the private sector, facilitating its commitment to achieving carbon neutrality by 2050.
Among the UN agencies working with businesses are IOM, UNHCR, UNICEF, and UN Women, advocating to put those most vulnerable – migrants, women, children and young people – first in their sustainability plans, budgets, and actions towards a green transition.
This means we are backing businesses to transform and invest responsibly, not only in biodiversity conservation, but also towards protection of their workers' rights and address their grievances in line with the government's National Action Plan.
Also, in what I believe is a global first, the Global Compact Network in Thailand (GCNT), with which the UN partners, has committed to helping protect 30 per cent of land and marine areas nationwide, including reforestation efforts to boost wildlife habitats and create new carbon sinks.

Last year they also reduced emissions amounting to eight million tonnes of carbon, which is equivalent to 1.6 million cars being taken off the roads.
Equally important for sustainable development is the role of bankers, investors, and asset managers. They need to take centre stage in unlocking domestic financing for the country's bio-circular green transition.
Scaling up investments
Importantly, green investments are not only beneficial for the environment, but they also impact bottom lines positively in the medium to long term.
I have visited steel and aluminum plants just outside Bangkok to get a sense of how the private sector in Thailand with the support of the Government and the UN is promoting sustainable business practices and encouraging corporate social responsibility.

I saw how investments in clean technologies in the steel, aluminum and lead industries are advancing the green transformation by supporting decarbonization efforts.
Capital markets are key to these investments and will play a significant role in transforming the economy and driving sustainable growth in Thailand.
Whole of society approach
It is clear that the push towards achieving the SDGs in Thailand requires all sections of Thai society to work together towards the common goal of reaching the ambitious targets of the 17 goals.
This "whole of society" approach will succeed if all parties – government, businesses, banks, communities, young people, civil society – are forward-leaning in their sustainability commitments.
As the UN, we are committed to delivering high-impact results with these partners while ensuring no one is left behind.
We now know the solutions, but the years ahead will demand much stronger leadership—from the capital, the provinces to the remote villages across the country.
The multiple crises impacting us means we must raise the bar even higher, stepping up our game to deliver for those who need it most in the next 7 years.
As the UN Secretary-General says, 'this is no time for complacency.'"
UN Resident Coordinator
The UN Resident Coordinator, sometimes called the RC, is the highest-ranking representative of the UN development system at the country level. In this occasional series, UN News is inviting RCs to blog on issues important to the United Nations and the country where they serve.
Learn more about the work of the UN in Thailand here.
Find out more about the UN Development Coordination Office here.
© UN News (2023) — All Rights ReservedOriginal source: UN News