COP18—Doha Climate Conference
Author and Page information
by Anup Shah
This page Created
This print version has been auto-generated from https://www.globalissues.org/article/801/cop18-doha-climate-conference
Introduction
November 26 – December 7, 2012, Doha, Qatar is the venue for the 18th annual United Nations Climate Change Conference, also known as the 18th Conference of the Parties — or COP 18.
Predictably and sadly, the same issues complained about at previous annual meetings for the past decade continue to recycle themselves:
Lack of quality (if any) media coverage
West stalling on doing anything
Lack of funding
Disagreement on how to address it
etc.
As the past two decades have shown trying to get global agreement on tackling climate change seems to be futile. By comparison, more focused and limited interest of elites, however, are easier to push through, such as wars based on geopolitical threats (real and imaginary), or economic crises (where banks and other elites most responsible for the crises are bailed out by ordinary citizens).
Furthermore, as the West has generally shown in the past decade or more (even when their economies were doing good) paying now for something that seems to be a problem in the future is hard to accept. It is easier, therefore, to stall and keep blaming China, India and other emerging nations despite the historical inequality of those emissions. But ignoring that makes it easier to hope these emerging nations will pick up the burden of addressing emissions rises.
A summary from the Malaysian-based development organization, Third World Network, notes that once again there are disagreements on how to proceed with basic aspects of these climate discussions such as how to agree on the next round of emission reductions:
Media coverage
Generally speaking, media coverage of climate change issues and these conferences has been a mixed bag over the past decade. More recent years has seen increased interest and coverage (though many important issues are glossed over in mainstream media sound-byte style reporting).
When I wrote a similar page about a year ago regarding the previous conference, COP 172, I noted that (as with many previous conferences), I described mainstream media coverage as pathetic and almost non-existent until the very last few moments.
I added that in reality money speaks and so short term and elite/establishment views tend to prevail, which is why governments can so quickly get the 99% to bail out the banks and the top 1% with many trillions of dollars, while finding billions for fighting even more devastating climate change has taken almost 2 decades so far without any convincing results.
It seems like that will be the case again this year. As of writing, it is half way through the conference and scanning mainstream media headlines in the UK, I see no coverage of the conference (at least not as major news headlines). It is very possible I have missed it, but one would hope that a conference of such importance would not require much detailed look at mainstream media news headlines to find coverage of it.
Indeed, this comes at a time when the British press is facing threats of regulation following scandals about journalist practices by some tabloid papers. Ironically, the British press now fears regulation will hinder their free speech (a legitimate worry). But what free speech are they fighting for? For more narrow coverage and tabloid headlines?
It is worth quoting again an article from Media Lens about a year ago on the poor media quality coverage in recent years.
It would be worth reading the media section of the previous conference6 to see more about media coverage.
President Obama was recently re-elected as President of the United States. It is not clear how much impact the devastating impact of Hurricane Sandy 7 had on climate change policies (and it may also be too early to tell), but many certainly felt that in the days leading up to the election it may have been a factor. Perhaps, importantly, for the first time, climate denial may become a political liability in the US8, and it remains to be seen how much the Republicans will hamper Obama's climate policies.
The more extreme news organization in the US, Fox News, was found to to have 93% of their climate reporting as misleading 9. And this channel is a prime channel for Republican leaning viewers. This is also despite promises by Murdoch many years ago to improve climate change reporting. But it is not just Fox News, although not media outlets themselves many other influential corporations have been actively supporting misrepresentation of the science around climate change 10, undermining the US public's understanding of scientific consensus around climate change.
Numerous recent reports are finding that climate scientists, far from being alarmist and scaremongering, have somewhat underestimated the speed at which climate change impacts such as extreme weather and rising sea levels will happen and that many conditions match their upper estimates rather than any median or better-scenario estimates.
For example, the conference comes at the end of a year that saw record Arctic sea ice melting, multiple global weather and climate extremes, and high temperatures 11.
For years countries have worried that funding for adaptation and mitigation is not affordable (rich and poor nations alike) and yet, as time goes on, adaptation and mitigation costs will be even higher.
Even the World Bank has chimed in noting that
Despite years of this, things do not seem to change much. Perhaps it is because there isn't an emotional attachment to the issue; it is distant, vague, complex. However, as David Robert notes,
More information
As the conference is still underway as this page is written, more information will be added here after the event is over.
For more about the issues from other organizations, here are some starting points:
News stories from IPS
Below is a list of stories from Inter Press Service related to the Durban climate conference and its aftermath.
0 articles on "COP18—Doha Climate Conference" and 2 related issues:
The climate is changing. The earth is warming up, and there is now overwhelming scientific consensus that it is happening, and human-induced. With global warming on the increase and species and their habitats on the decrease, chances for ecosystems to adapt naturally are diminishing. Many are agreed that climate change may be one of the greatest threats facing the planet. Recent years show increasing temperatures in various regions, and/or increasing extremities in weather patterns.
This section explores some of the effects of climate change. It also attempts to provide insights into what governments, companies, international institutions, and other organizations are attempting to do about this issue, as well as the challenges they face. Some of the major conferences in recent years are also discussed.
Read "Climate Change and Global Warming" to learn more.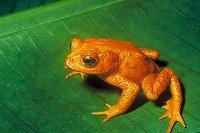 Environmental issues are also a major global issue. Humans depend on a sustainable and healthy environment, and yet we have damaged the environment in numerous ways. This section introduces other issues including biodiversity, climate change, animal and nature conservation, population, genetically modified food, sustainable development, and more.
Read "Environmental Issues" to learn more.
Author and Page Information