COP19—Warsaw Climate Conference
Author and Page information
by Anup Shah
This page Created
This print version has been auto-generated from https://www.globalissues.org/article/803/cop19-warsaw-climate-conference
Introduction
November 11 – 23, 2013, Warsaw, Poland was the venue for the 19th annual United Nations Climate Change Conference, also known as the 19th Conference of the Parties — or COP 19.
The purpose of this conference was to create a loss and damage pillar of a new climate treaty to be finalized in 2015. The other two pillars discussed in previous meetings are mitigation (emission reductions) and adaptation pillars.
Meeting outcome
The main outcome of the meeting was the establishment of an international mechanism for a loss and damage associated with climate change impacts1.
Predictably, the loss and damage aspect of climate negotiations brought out the worst in some countries. Some developing countries were going to resist the idea of financing adaptation to climate change 2, while others appeared to hate the idea of climate reparations for poor countries. A few years earlier, industrialized nations had made a legal commitment to a global climate fund. Unsurprisingly, not much came of it, as Inter Press Service summarized,
It got to the point that hundreds of representatives from various NGOs walked out of the negotiating rooms 4 to protest against developed countries' reluctance to commit to a loss and damage mechanism. And this was a day after the G77+China group of 133 developing countries walked out of negotiations over the same thing.
Looking through the briefing reports5 from the respected NGO, the Third World Network, It seems that on the surface, while an outcome was eventually thrashed out, there are many areas of weakness of sufficient vagueness to satisfy everyone that contentious issues that are seemingly resolved can still be challenged and changed in the future.
In context: common but differentiated responsibilities
Many years ago all nations agreed that climate change was largely the result of actions from today's industrialized nations, as carbon dioxide — the main greenhouse gas — stays in the atmosphere for decades. Yet, the poorest would end up suffering the most for a problem they largely did not cause. The approaches to mitigation (emissions reduction) would therefore be different for those groups of countries — the common but differentiated responsibilities principle.
It is in this context that the discussion for loss and damage has come about. And it is something that rich countries are keen to get rid of6.
The years of resistance on this issue (and many others) means each time it is discussed again the reactions seem to get even more hostile. Combined with the lack of detailed context in the mainstream media coverage of this aspect, it then becomes easier each time to see culprits as China and India given their enormous greenhouse emissions in recent years, compared to the far greater amount by the industrialized nations over the longer period. See this site's section on climate justice7 for more detailed background.
In context: Typhoon Haiyan
The meeting came at the time when the devastating Typhoon Haiyan had just killed thousands in the Philippines and affected millions more. It was an ominous warning of what could be more frequent as climate change continues to take hold.
It was also an example of how poorer nations could be affected by a problem they have largely not been responsible for and that while all the international outpouring of aid and assistance was incredibly welcome, that support for preventing and adapting to such events is paramount and efforts are urgently needed to curb emission increases.
In an emotional speech the Philippines lead negotiator for the conference, Naderev Saño, received a standing ovation for announcing that he will go on a hunger strike until a meaningful outcome is in sight.
Lack of urgency
Inter Press Service (IPS) noted the seeming lack of urgency given the years and years of delay and watering down of meaningful action:
More information
As the conference is still underway as this page is written, more information will be added here after the event is over.
For more about the issues from other organizations, here are some starting points:
News stories from IPS
Below is a list of stories from Inter Press Service related to the Warsaw climate conference and its aftermath.
0 articles on "COP19—Warsaw Climate Conference" and 2 related issues:
The climate is changing. The earth is warming up, and there is now overwhelming scientific consensus that it is happening, and human-induced. With global warming on the increase and species and their habitats on the decrease, chances for ecosystems to adapt naturally are diminishing. Many are agreed that climate change may be one of the greatest threats facing the planet. Recent years show increasing temperatures in various regions, and/or increasing extremities in weather patterns.
This section explores some of the effects of climate change. It also attempts to provide insights into what governments, companies, international institutions, and other organizations are attempting to do about this issue, as well as the challenges they face. Some of the major conferences in recent years are also discussed.
Read "Climate Change and Global Warming" to learn more.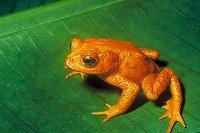 Environmental issues are also a major global issue. Humans depend on a sustainable and healthy environment, and yet we have damaged the environment in numerous ways. This section introduces other issues including biodiversity, climate change, animal and nature conservation, population, genetically modified food, sustainable development, and more.
Read "Environmental Issues" to learn more.
Author and Page Information