'Hope is rare now in Myanmar', UN Human Rights Council hears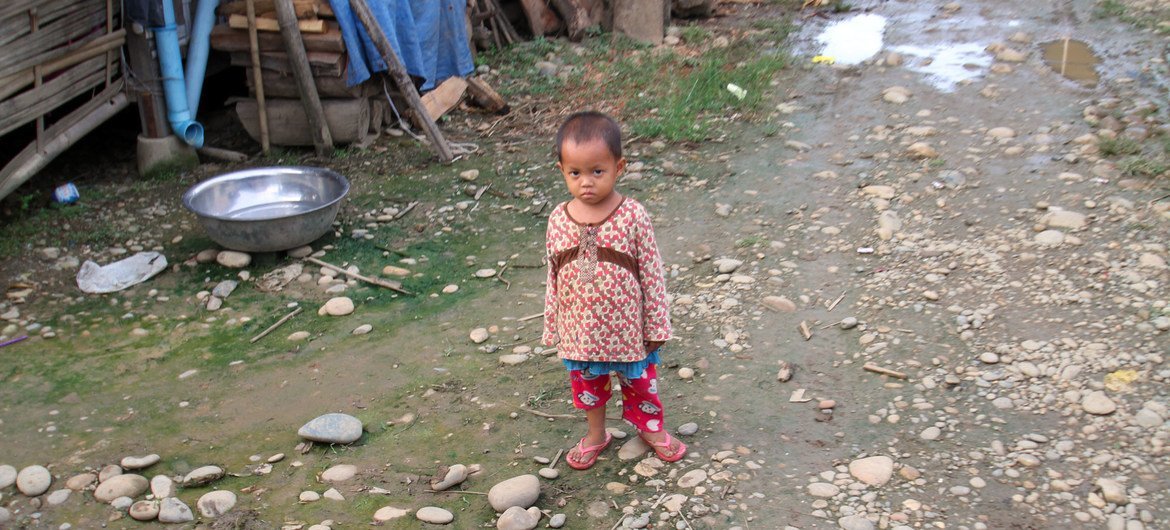 The Myanmar military has continuously used arbitrary lethal violence against its own people amid an expanding humanitarian emergency, and a worsening economic crisis, the UN rights chief told the Human Rights Council on Monday.
"Hope is rare now in Myanmar," said UN High Commissioner for Human Rights (OHCHR) Volker Türk said, calling for robust support for its citizens under fire.
#Myanmar: UN Human Rights Chief @volker_turk deplores 3rd yr of spiraling human rights, humanitarian & economic crisis caused by military rule. Calls on military to end violence against its people, incl discrimination against Rohingya, & vital intl support:https://t.co/9jBfkBrbjbhttps://t.co/zjnseAzTaa

UNHumanRights
"The disregard and contempt for human life and human rights that are continuously demonstrated by the military, constitute an outrage to the conscience of humanity," he said.
The latest report, covering the period between 1 February 2022 to 23 January this year, details a number of incidents in which thousands were detained, hundreds of houses were burned, and dozens of people, including children, were killed by shelling and military raids.
Villages set ablaze
In the second year following the coup, the military has increased airstrikes against civilian locations by 141 per cent, and the incidence of homes and neighbourhoods being set ablaze have risen by 380 per cent.
UN colleagues indicated that since the military takeover, some 39,000 structureshave been burned in villages and towns where the military has operated, he said. Satellite images confirm that numerous incidents have involved destruction of entire villages, while other communities have been set on fire on multiple occasions.
"People who are unable to flee, risk being burned to death," he said. "Those who can escape – over 1.3 million people displaced since the coup was launched – face destitution."
Deaths, torture in military custody
Credible sources have verified that at least 2,947 civilians have been killed by the military and its affiliates since 2021, including 244 children, he said. More than one third of these confirmed deaths occurred in military custody, and the actual number of civilian killings is almost certainly far higher, he added.
"It is imperative that the military respect the Security Council's resolution and take steps to end the violence," he said, adding that all armed parties must institute or strengthen efforts to comply with the fundamental principles of international humanitarian law.
Noting that the military extended in February the state of emergency, he said detainees have reported severe beatings, mock executions, suspension from ceilings without food or water, electrocution, and acts of sexual violence.
Credible sources verified that since 1 February 2021, at least 17,572 people have been arrested, including 381 children, with 13,763 remaining in detention.
Rights violations also continue to "strangle" media freedoms and civic space, he said.
"Merely 'liking' a Facebook post may lead to terrorism charges, with sentences of 10 years or more in prison, following opaque trials that do not meet fair trial standards at all," he said.
'Dire' humanitarian needs
Across the country, 17.6 million people now need humanitarian assistance, and more than 15.2 million face acute food insecurity. At a time of such dire humanitarian needs, current regulations will impede the capacity of many non-governmental organizations to deliver essential goods and services, he said.
The Rohingya community, which has already endured decades of persecution, faces "a bleak present and worse future", he said. More than one million Rohingya remain in forced exile and hundreds of thousands of others have been internally displaced.
"There will be no durable vision for the future without accountability for the cruel violence of the past," he said, calling for increased international support and the provision of education and livelihood opportunities to the refugees.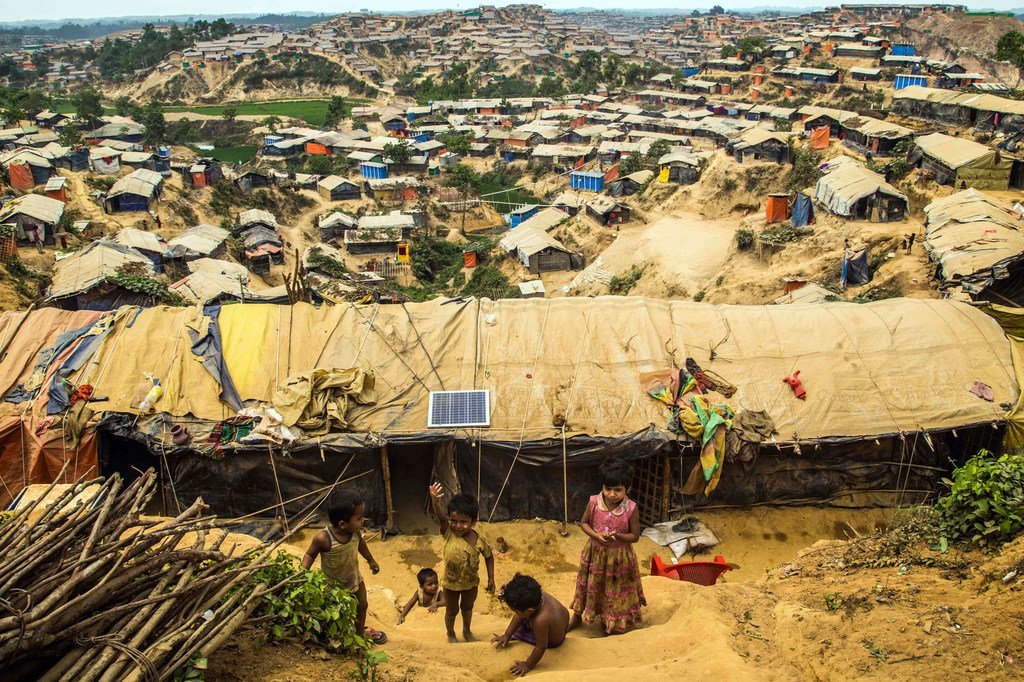 International courts warrant support
He said ongoing proceedings at the International Court of Justice (ICJ) and the International Criminal Court (ICC), with respect to severe human rights violations against the Rohingya people, warrant greater support.
Amid mass displacement and the arbitrary detention of elected political leaders in February 2021, and thousands of others since then, whose only crime was to oppose the military takeover, he remained deeply concerned by the prospect of new elections taking place in Myanmar while violence spirals out of control.
"The elections of November 2020 made clear that what the people of the country wanted was to continue the hard-won path of democratic reform," he said. "It is critical that the country's future is decided by a process led by the people of Myanmar."
To address these concerns, he called on Human Rights Council members to do their utmost to deliver humanitarian support directly to Myanmar's people, including by channeling operations through grassroots organizations. He also called on all UN Member States to promote dialogue and sustainable solutions that are representative of the will of the Myanmar people, in order "to bring an end to this brutal crisis".
© UN News (2023) — All Rights ReservedOriginal source: UN News