Behind at halftime, but all still to play for in race to 2030 as top political forum closes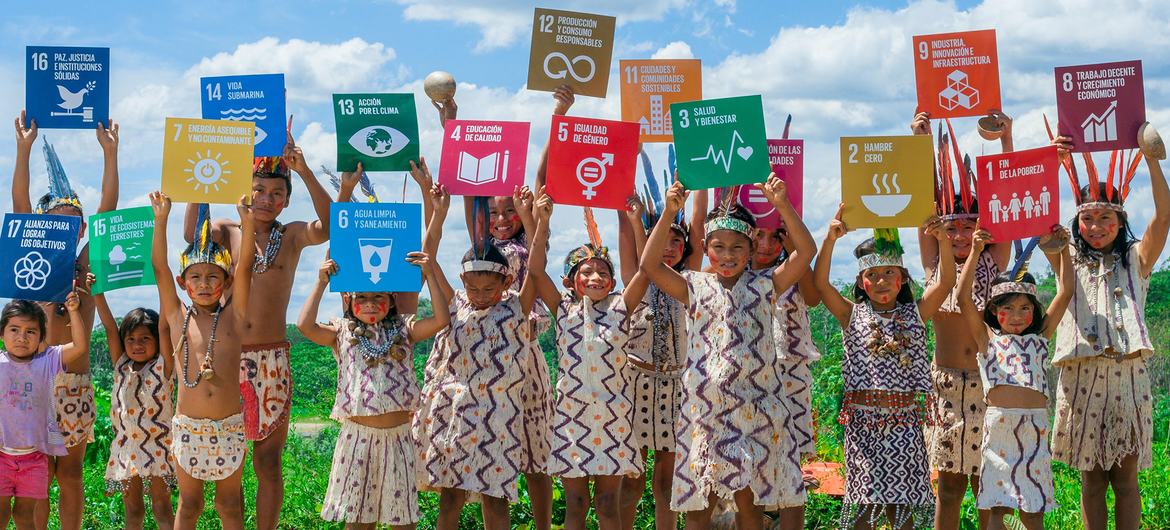 This year's High-Level Political Forum on Sustainable Development (HLPF) concluded in New York on Wednesday, laying the groundwork for the crucial SDG Summit in September.
Over the past ten days, world leaders, policymakers, and key stakeholders gathered to review progress, share experiences, and discuss strategies for advancing sustainable development.
The HLPF serves as a central platform for monitoring and reviewing the implementation of the SDGs, which were adopted by all UN Member States in 2015. These goals encompass a wide range of objectives, including eradicating poverty, promoting gender equality, ensuring access to quality education and healthcare, and protecting the environment.
Focused on the theme of Sustainable and Resilient Recovery from the COVID-19 Pandemic, this year's HLPF recognized the unprecedented challenges posed by the global health crisis.
Far-reaching impact of COVID
The COVID-19 pandemic has had far-reaching impacts on all aspects of society, exacerbating existing inequalities and hindering progress towards the SDGs. The forum aimed to identify solutions and strategies for building back better in a post-pandemic world.
Admitting that the world is "woefully off track" to achieve the SDGs by the 2030 deadline, top UN officials, ministers and policy makers as well as representatives of the private sector and major public groups discussed the ways to push forward the implementation of five out of the 17 SDGs.
They put under scrutiny progress made so far in universal access to clean water, sanitation and power, and reviewed ways to take advantage of new technology, also discussing the crucial role of urban development.
Lachezera Stoeva, President of the Economic and Social Council (ECOSOC), who spearheaded the work of the Forum, emphasized the importance of innovation, technology, and high-impact partnerships.
"We are halfway to 2030 and yet nowhere near to achieving the SDGs. The bad news is we've lost seven years. The good news is, we still have seven years and victory is within our reach," she said.
National reviews
Throughout the HLPF, participants engaged in over 200 high-level panel discussions, interactive dialogues, and Voluntary National |Reviews. Thirty-nine countries provided data on their progress towards achieving the SDGs – one of the key components of the development agenda.
One of the important takeaways from the HLPF was the recognition that achieving the SDGs requires a collective effort involving governments, civil society, businesses, and individuals.
It is crucial to foster multi-stakeholder partnerships and mobilize resources to accelerate progress towards the goals. The private sector, in particular, has a vital role to play in driving sustainable and inclusive economic growth through responsible business practices and investments.
As the HLPF ends, it is essential to carry forward the momentum generated during this week, participants concluded. The deliverables laid bare at the Forum, are crucial for the success of the SDG Summit in September.
© UN News (2023) — All Rights ReservedOriginal source: UN News