UNICEF laments deaths of pregnant mother and toddler in Mediterranean Sea shipwreck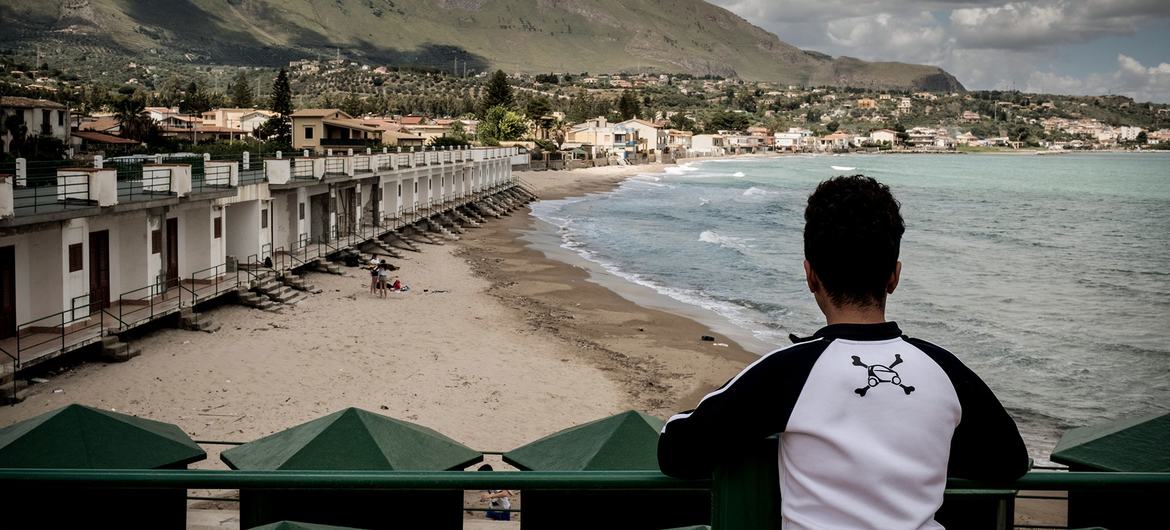 The UN Children's Fund (UNICEF) is calling for safer legal paths to migration following the latest tragic attempt to cross the Mediterranean Sea into Europe.
A pregnant woman and a young child died when two boats carrying scores of migrants sank in rough seas off the Italian island of Lampedusa on Sunday, according to media reports.
The boats had reportedly departed from Sfax, Tunisia, and many of the passengers were believed to be from sub-Saharan African countries.
In a statement on Monday, Nicola Dell'Arciprete, UNICEF Country Coordinator for the National Response in Italy, said the agency was deeply saddened by yet another shipwreck in the Mediterranean.
"This time, a pregnant mother is among those who have lost their lives off the coast of Lampedusa, Italy. An 18-month-old child travelling with their mother has also died. Around 30 people remain missing, including children. Our thoughts go out to all of those affected by this tragedy," she said.
Prevent deaths at sea
Ms. Dell'Arciprete recalled that during the first six months of the year, at least 289 children have died or disappeared attempting to make the Central Mediterranean Sea crossing into Europe. As many shipwrecks leave no survivors, or go on record, the true number of child casualties is likely much higher.
"We urge those in power to create safer legal pathways for migration and asylum in the European Union, and for coordinated search and rescue operations that help prevent deaths at sea. More must be done to protect children in their countries of origin, countries of transit and countries of arrival," she said.
Meanwhile, UNICEF is on the ground in Lampedusa, working with the Italian Government and other partners to ensure children and women have access to psychosocial support, health and other services.
© UN News (2023) — All Rights ReservedOriginal source: UN News