COVID-19: WHO tracking EG.5 'variant of interest'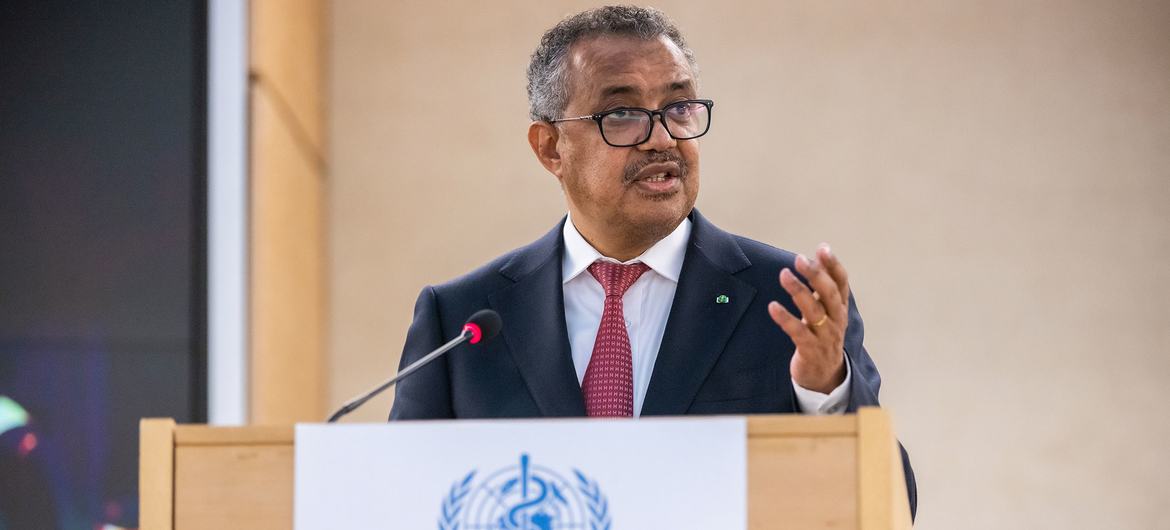 The World Health Organization (WHO) is currently tracking several COVID-19 "variants of interest", including EG.5 which is on the rise in several countries, Director-General Tedros Adhanom Ghebreyesus said in Geneva on Wednesday.
"The risk remains of a more dangerous variant emerging that could cause a sudden increase in cases and deaths," he said.
EG.5 is a sublineage of the omicron variant and has been detected in 51 countries, including the United States, China, South Korea and Japan, according to an initial risk evaluation.
While overall risk is low, "based on its genetic features, immune escape characteristics, and growth rate estimates, EG.5 may spread globally and contribute to a surge in case incidence."
COVID-19 reporting declines
Tedros recalled that three months have passed since he declared the end of COVID-19 as a global health emergency, though at the time he cautioned that it remains a threat.
Since then, the number of reported cases, hospitalizations and deaths globally has continued to decline.
Meanwhile, the number of countries reporting data to WHO also significantly declined. In the past month, only 25 per cent reported their COVID-19 deaths and only 11 per cent reported their hospitalizations and intensive care unit admissions.
Tedros said the risk of severe disease and death is vastly lower than it was a year ago, due to increasing population immunity - whether from vaccination, infection or both - and from early diagnosis with better clinical care.
"Despite these improvements, WHO continues to assess the risk of COVID-19 to global public health as high. The virus continues to circulate in all countries, it continues to kill and it continues to change," he added.
Recommendations for countries
In response, WHO has published recommendations for countries, which include updating their national COVID-19 programmes to move towards longer term sustained management of the disease.
They are also urged to continue collaborative surveillance to detect significant changes in the virus, as well as trends in disease severity and population immunity.
Tedros called for all countries to report COVID-19 data, especially on death and severe disease, genetic sequences, and vaccine effectiveness.
Governments should continue to offer vaccination against the disease, especially for the most at-risk groups, and ensure equitable access to vaccines, tests and treatment.
Nearly seven million people have died from COVID-19, and there have been more than 769 million confirmed cases worldwide.
The virus first emerged in Wuhan, China, in late 2019 and WHO declared the global pandemic the following March.

© UN News (2023) — All Rights ReservedOriginal source: UN News