200,000 children at risk of starvation in Mali, warn UN agencies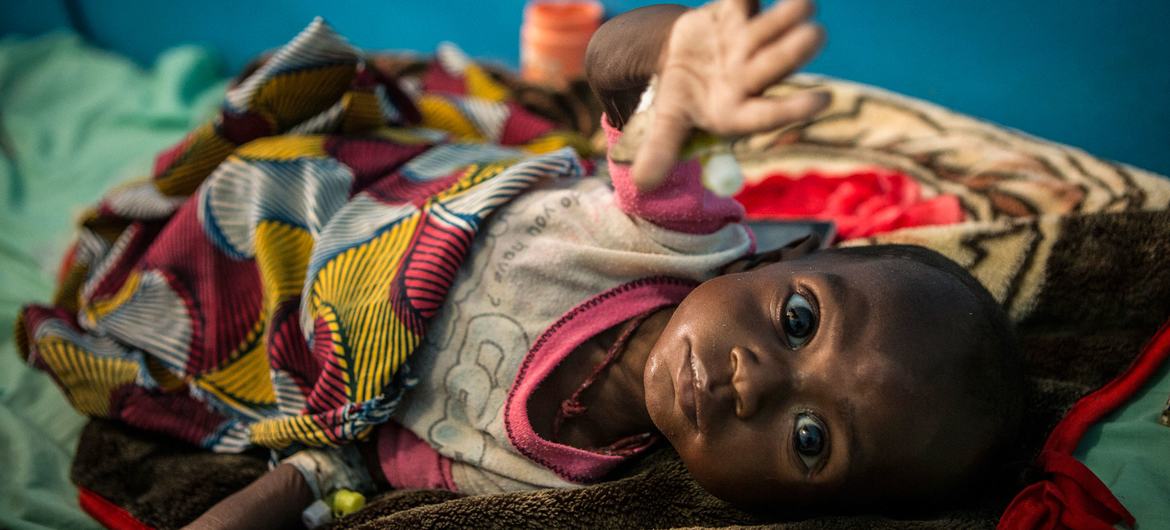 A nexus of protracted armed conflict, internal displacement and limited humanitarian access threatens to plunge nearly one million children under the age of five into acute malnutrition by the end of this year – with at least 200,000 at risk of dying of hunger if life-saving aid fails to reach them, UN agencies said on Friday.
This warning comes at a time when almost a quarter of Mali's population is experiencing moderate or acute food insecurity, with over 2,500 individuals on the brink of famine in the crisis-affected Menaka region, including many vulnerable children.
Senior humanitarian officials from UN Children's Fund (UNICEF) and World Food Programme (WFP) visited the country this week to reaffirm their commitment to helping its people.
Ted Chaiban, UNICEF Deputy Executive Director for Humanitarian Action, highlighted the urgent need for support.
"Mali is going through a complex humanitarian crisis and needs urgent support to avert a disaster for children, who are again paying the highest price for a crisis not of their making," he said.
Catastrophic situation
Approximately five million children in the West African landlocked country urgently require humanitarian assistance across various sectors, including health, nutrition, education, and protection, as well as access to safe water.
This marks a major increase of at least 1.5 million children in need since 2020.
"We must do what we can to help vulnerable families, especially children and women, by working closely with our partners to prevent famine, tackle acute food insecurity and malnutrition head-on and strengthen their resilience," said Carl Skau, WFP's Deputy Executive Director.
Exposed to a multitude of violations
In addition to conflict and violence, climate shocks have forced massive displacement in recent months. As of the end of June, over 377,000 people have had to flee, more than half of them being children.
According to latest estimates, at least 1.6 million children are in urgent need of protection. In 2022, UN agencies verified 1,024 grave violations against them, including recruitment and use by armed forces and armed groups, killing and maiming.
Conflict and lack of resources have also forced more than 1,700 schools to close, keeping at least half a million children from accessing education, and exposing them to further abuses.
Severe underfunding
Despite the enormity of the crisis, humanitarian appeals for Mali remain severely underfunded.
With only four months remaining this year, only 21 per cent of the $751.4 million required by UN agencies for assistance programmes has been raised, while UNICEF's Humanitarian Appeal for Children in Mali is less than a third funded.
UNICEF and WFP urgently require $184.4 million to assist 8.8 million people in 2023, including 4.7 million children.
Funding is essential to provide emergency food assistance to vulnerable populations and support medical services, including fuel to keep vaccines cold.
© UN News (2023) — All Rights ReservedOriginal source: UN News