Japan Earthquake, Tsunami and Nuclear Crisis
Author and Page information
by Anup Shah
This page Created
To print all information (e.g. expanded side notes, shows alternative links), use the print version:
Introduction
The earthquake off the coast of Japan on March 11, 2011 was one of the biggest recorded, measuring 9 on the richter scale.
It was the resulting tsunami, however, that caused the most destruction. It devastated the northeast of Japan, leaving many thousands dead or missing, and hundreds of thousands homeless or evacuated from the area.
In addition, various power generators failed. Some older nuclear power stations risked meltdown and suffered explosions and radioactive leaks. Workers have battled for weeks to try and bring the situation under control. Radioactive material has been detected in various places.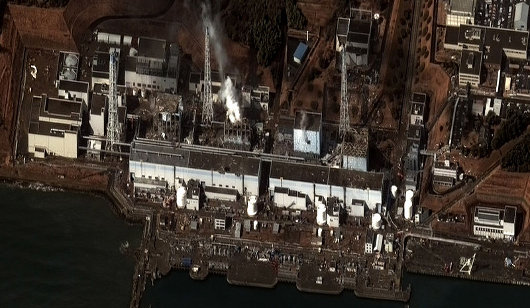 It is thought that the cost of the earthquake and tsunami could be over $300 billion — the world's most expensive natural disaster on record.
There are global economic repercussions as well, given Japan's key position in the world economy.
More information
There are so many issues that this tragic event has caused that I can't cover them on my own. However, below are a list of stories from Inter Press Service as they cover this event and its aftermath:
Author and Page Information