New US border measures 'not in line with international standards', warns UNHCR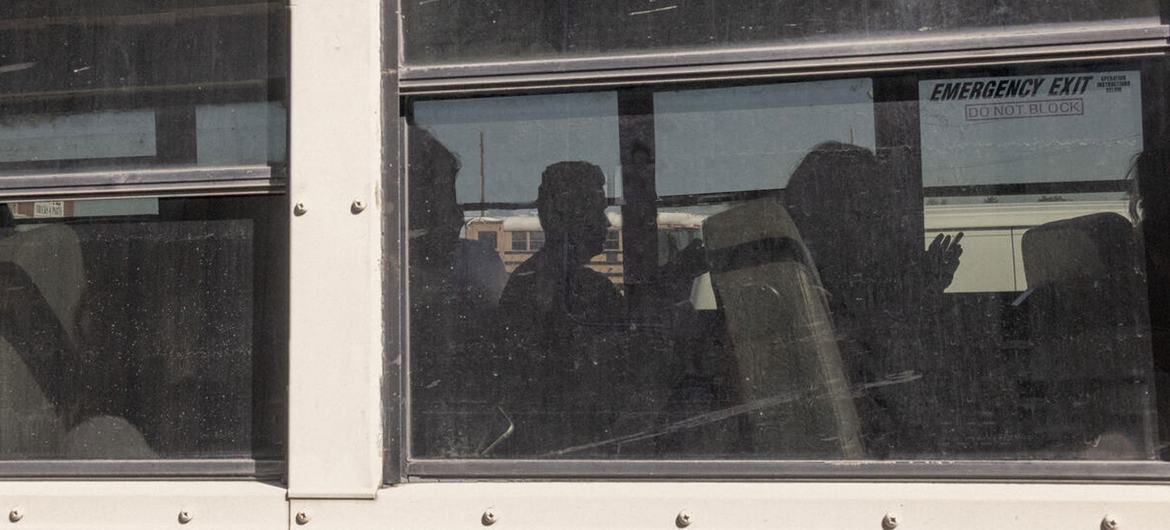 Plans by the Biden administration to expand restrictions on people seeking refuge in the United States are "not in line with refugee law standards", the UN refugee agency, UNHCR, said on Friday. 
According to reports, the reforms would deny migrants the chance to seek asylum in the US if they crossed from Mexico into the US without permission. 
But President Biden also said that up to 30,000 people per month from Cuba, Haiti, Nicaragua and Venezuela could come legally, if they meet a series of requirements, including finding a sponsor and demonstrate they are able to afford a plane ticket. 
UNHCR spokesperson Boris Cheshirkov told journalists in Geneva that while the UN agency welcomed the expanded safe and regular pathways for entry to the US for some, the new measures "must not preclude people forced to flee from exercising their fundamental human right to seek safety".
More examination time needed
Due to the "multi-faceted" nature of the Administration's announcement, UNHCR is seeking additional details and analyzing the likely impact of the measures, said Mr. Cheshirkov, which would enable an "unprecedented number of people" from the four nationalities to enter.
In addition to considering the well-being of thousands already on the move from Latin and Central America, the agency raised its concern over the expansion of the controversial COVID pandemic emergency "Title 42" health restrictions order, to expel Cubans, Haitians, and Nicaraguans without weighing the dangers they were fleeing or the risks and hardships many of them will face in Mexico.
UNHCR had made continuous calls for it to be lifted, and the issue has provoked a major court battle in the US, with the Supreme Court ruling at the end of December that the policy allowing migrants to be turned away at the border on health grounds, should remain for now.
"What we are reiterating is that this is not in line with refugee law standards and that to establish a link between safe and legal pathways which have been announced and of course we welcome the expansion of those on one side that are accessible for some people with curtailment for the right to seek asylum for many more who are ineligible for these pathways", said Mr. Cheshirkov.  
Safer pathways
Seeking asylum is a fundamental human right, the agency stressed.
UNHCR will continue to engage with the US and other Governments, to expand safe pathways and develop protection and solutions for asylum seekers – in line with international standards, the Spokesperson said.
© UN News (2023) — All Rights ReservedOriginal source: UN News