UN chief insists on solidarity with people of Syria, with 'no time to spare'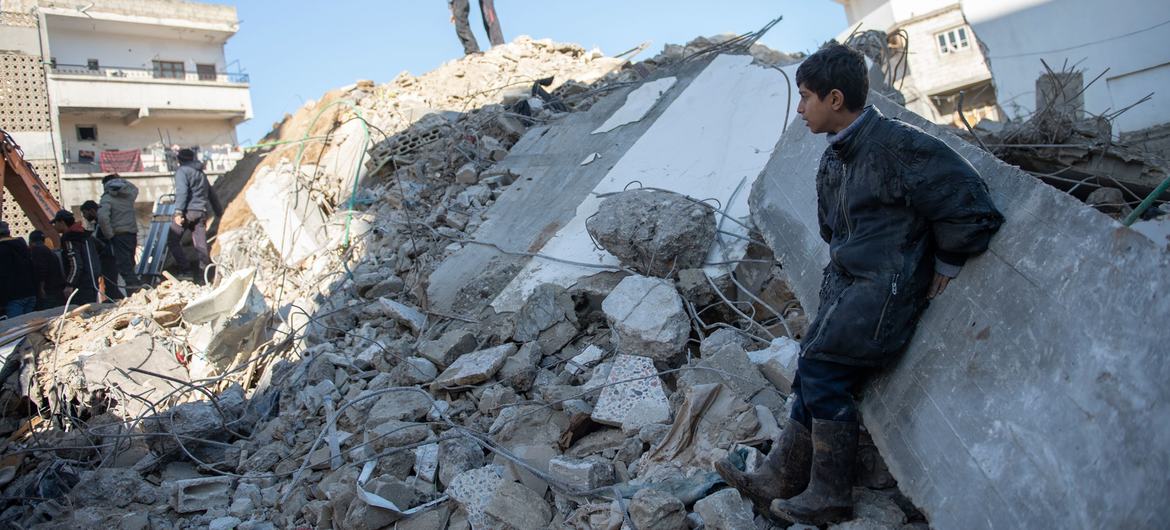 As donors gathered in Brussels at an international pledging conference for Syria organized by the European Union on Thursday, UN chief António Guterres highlighted the immense suffering of the Syrian people, which he said "defies description".
The UN was asking for $11.1 billion dollars – its largest appeal worldwide – to support Syrians inside the country and those displaced in the broader region, Mr. Guterres said.
By the end of the conference, donors announced €5.6 billion in grants, tweeted the UN refugee agency chief Filippo Grandi, reiterating that pledges must "translate into tangible contributions for Syrians inside the country, those on the move and the countries hosting them.
Severe underfunding
Only about a tenth of the necessary funding for 2023 has been secured so far and needs are sky-high, after a devastating earthquake in February compounded suffering brought on by more than a decade of war.
Nearly the entire population of the country lives below the poverty line. Mr. Guterres warned that there was "no time to spare", as aid will run out for 2.5 million Syrians next month, for lack of financing.
Political solution sorely needed
Mr. Guterres also reiterated his call for a sustainable political solution to the conflict that would involve all Syrians.
"We must chart a path forward for the Syrian people to find a degree of stability and a measure of hope for the future", he said, stressing that this required progress towards "credible and comprehensive" negotiations, in line with Security Council resolution 2254. Adopted in December 2015, the resolution drew up a road map for a peace process in Syria.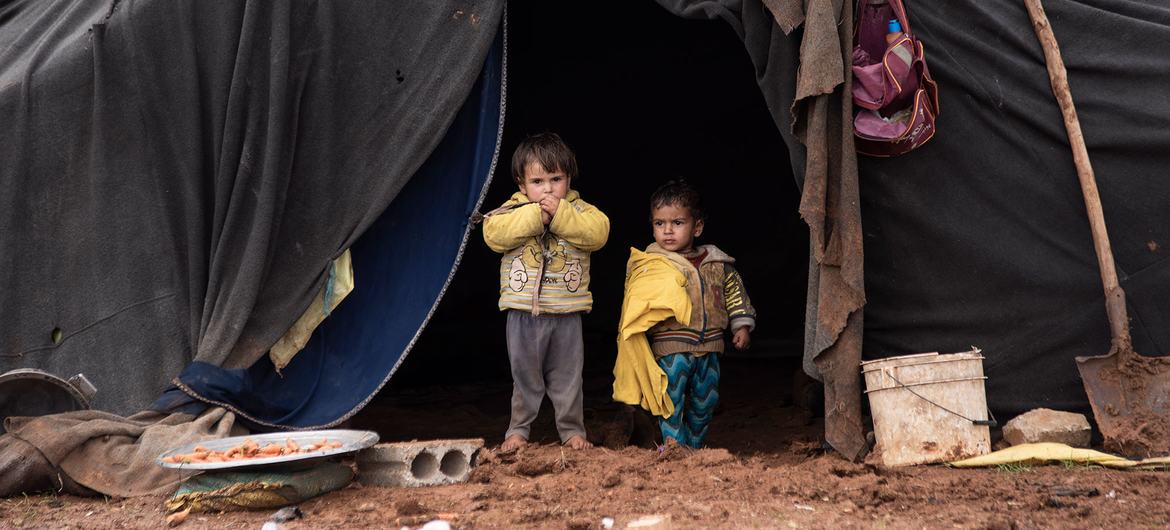 Status quo 'unacceptable and unsustainable'
The UN Special Envoy for Syria, Geir O. Pedersen, echoed this call, saying that it was urgent to renew the intra-Syrian political process, as the current situation in the country was "unacceptable and unsustainable".
"Average Syrians have yet to see any dividend from diplomacy," he deplored.
Mr. Pedersen also underscored the need to ensure humanitarian access "via all modalities, including cross-line and cross-border". He joined Mr. Guterres in calling for a 12-month extension of the Security Council's authorization for cross-border aid access from Türkiye into northwestern Syria, a lifeline for millions in the area.
'Astronomical' human toll
In a joint statement to the conference, Filippo Grandi, the UN refugee agency (UNHCR) chief, Martin Griffiths, head of the UN aid coordination office (OCHA), and Achim Steiner who leads the UN Development Programme (UNDP), called the human cost of the Syrian crisis "astronomical".
Seven out of ten people in the country – more than 15 million in total – need humanitarian aid and protection, they said.
Some 12 million are food insecure, while one in four Syrian children are stunted and risk "irreversible damage" to their development.
Solidarity with refugees
The crisis has driven more than 13 million people to flee their homes, including 6.8 million Syrian refugees who escaped to neighbouring countries.
The UN leaders underscored the generosity of host countries in the region – Egypt, Jordan, Iraq, Lebanon and Türkiye – in supporting the refugees.
They called for increased international solidarity with those countries as they find themselves "reeling from global economic pressures".
The statement noted that conditions for Syrian refugees in Lebanon and Türkiye have deteriorated in recent years, with nine in 10 refugees unable to cover their basic needs, while in Jordan almost two thirds were forced into debt.
The heads of UN agencies also highlighted the plight of Syrian refugee women and girls, who face widespread gender inequality and higher risks of violence.
© UN News (2023) — All Rights ReservedOriginal source: UN News