Keep pressuring Taliban amid 'unparalleled assault' on women's rights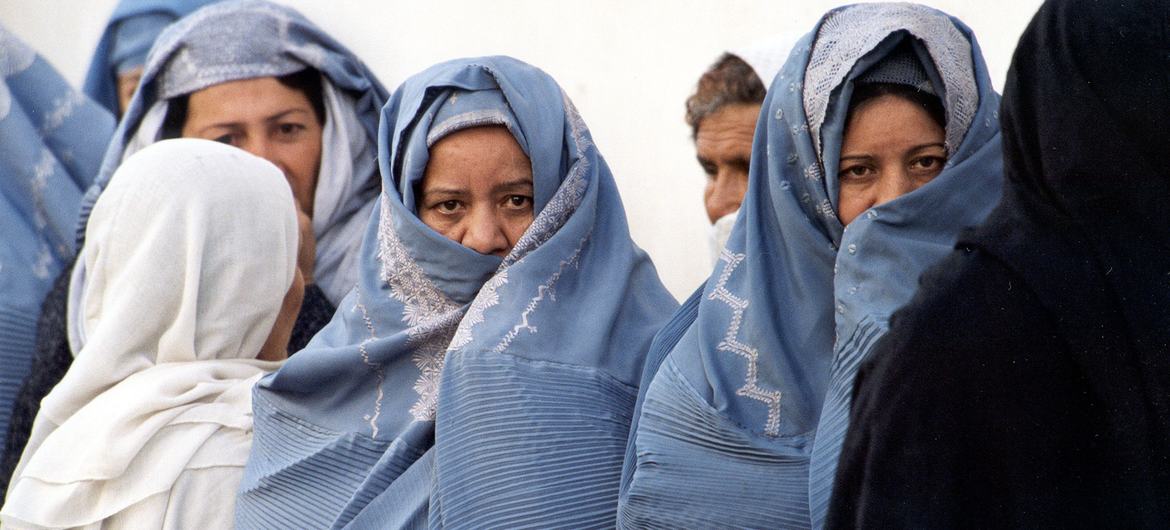 The head of the UN agency that champions gender equality on Tuesday urged the international community to continue pressing for change in Afghanistan, accusing the Taliban of imposing "the most comprehensive, systematic, and unparalleled assault on the rights of women and girls" across the country.
Sima Bahous, Executive Director of UN Women, made the appeal in a statement marking two years since the Taliban regained control of the country.
'Gender apartheid'
"Through over 50 edicts, orders and restrictions, the Taliban have left no aspect of women's lives untouched, no freedom spared. They have created a system founded on the mass oppression of women that is rightly and widely considered gender apartheid," she said.
"I urge the Taliban to reconsider and to weigh the cost of these acts for Afghanistan's present and future."
Ms. Bahous underscored UN Women's unwavering and unshakeable commitment to the nation's women and girls.
Not giving up
She said the agency's work there is anchored in its fundamental relationships with women, who have described how these "misguided, cruel and ultimately self-defeating" measures have affected their lives.
"Despite these challenges, Afghan women also tell me that they will not give up or give in. They will continue to lead the struggle against their oppression," she said.
"In the face of the most hostile of circumstances they speak out against the violations, deliver lifesaving services, own and operate businesses, and run women's organizations. Their bravery must inspire us to greater action, their example to renewed determination."
Keep applying pressure
Ms. Bahous appealed for greater support to Afghan women – from elevating their voices, priorities and recommendations, to funding the services they need, and supporting their businesses and organizations.
"I urge the international community to continue to apply every pressure and employ every means at their disposal to press for change, including by answering the call of the humanitarian community and fully funding the humanitarian appeal for Afghanistan," she said.
Uphold human rights
The UN human rights High Commissioner, Volker Turk, used the occasion to remind the de facto authorities of their obligation to uphold the rights of all, including women and girls.
UN human rights staff continue to work in Afghanistan monitoring, documenting and advocating across a range of human rights issues, including fundamental freedoms, the protection of civilians in armed conflict and the rights of detainees.
"We are engaging with the de facto authorities on these issues and remind them of their obligations under international human rights law," said Liz Throssell, a spokesperson with the UN human rights office, OHCHR, in Geneva.
The High Commissioner urged the international community not to forget the plight of all Afghans.
© UN News (2023) — All Rights ReservedOriginal source: UN News