First Person: Family death 'turning point' in South Sudanese humanitarian's life

The "incredible pain" caused by the death of a cousin was the "turning point" which led Joyce Asha Laku from South Sudan into humanitarian work.
She is currently deployed with the UN humanitarian affairs office, OCHA, to the north of her country, supporting refugees who are fleeing conflict in Sudan.
She has been speaking to UN News ahead of World Humanitarian Day which is commemorated annually on 19 August.
"Saving lives became a passion of mine when I was 15. One of my cousins was staying with us for the holidays. We were so close that she would come directly to my place after boarding school, instead of her parents. We did everything together.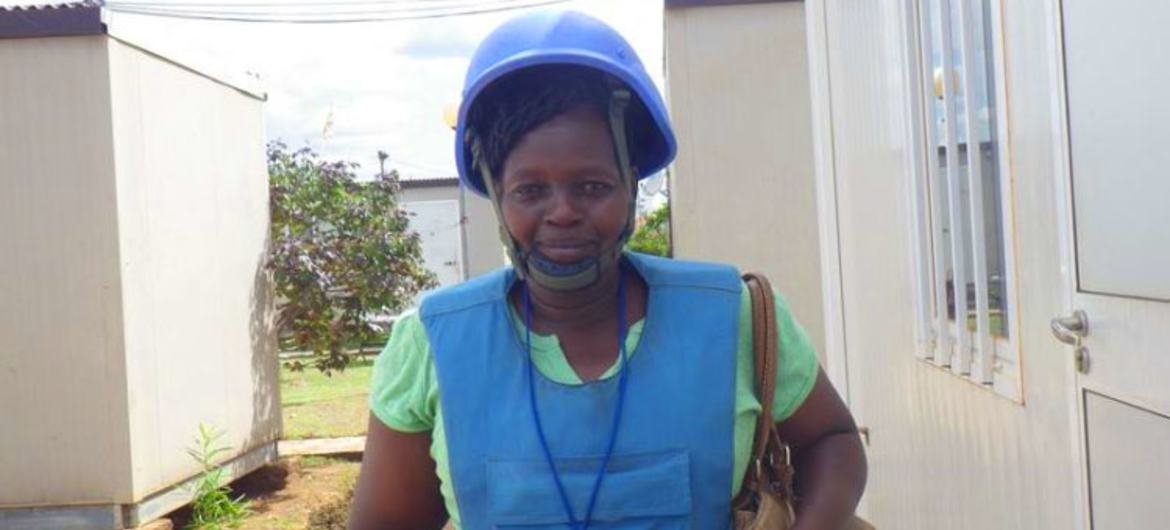 One morning, it was time for her to go back to school and I accompanied her to her bus stop. Little did I know that this would be the last time I would see her. At about 4am, news got to us that the bus had been in a terrible accident. It fell off a bridge, killing 21 passengers, including my cousin.
So many mothers and fathers cried around me, and yet, I couldn't shed a tear.
I immediately went to the police station to enquire about her – at that time I didn't know she was one of the victims. Information was reaching families very late as many had to reach the police station by bike, and it was a long ride.
They clearly needed help with the rescue, and I volunteered. There weren't enough ambulances, so we were fishing bodies out of the water and piling them on the shore. I don't know how I kept my composure, but I did.
At the hospital, so many families anxiously waited for answers. So many mothers and fathers cried around me, and yet, I couldn't shed a tear.
It was only when I stepped away from all this chaos and went back home that I felt the weight of my own emotions. This is the moment I realized that I wanted to become a humanitarian worker and dedicate my life to helping others and saving lives; a moment of incredible pain became a turning point in my life.
South Sudan violence
In 2016, I was working in South Sudan when violence broke out following the collapse of the peace agreement that put an end to the civil war. All humanitarians involved in the response were suddenly told to evacuate, however, the military wouldn't let us go through and were blocking the roads. They were shooting at those trying to flee, including us.
I don't know where I got the courage to stay calm. I did my best not to panic, I stood strong and demanded answers from the authorities. All I could think of is that we had a responsibility towards the community, and we simply couldn't let them down.
Sudan crisis
The current crisis in Sudan, our northern neighbour, is now worse than ever. I was deployed to Renk, a town in South Sudan, to monitor and report on the humanitarian situation.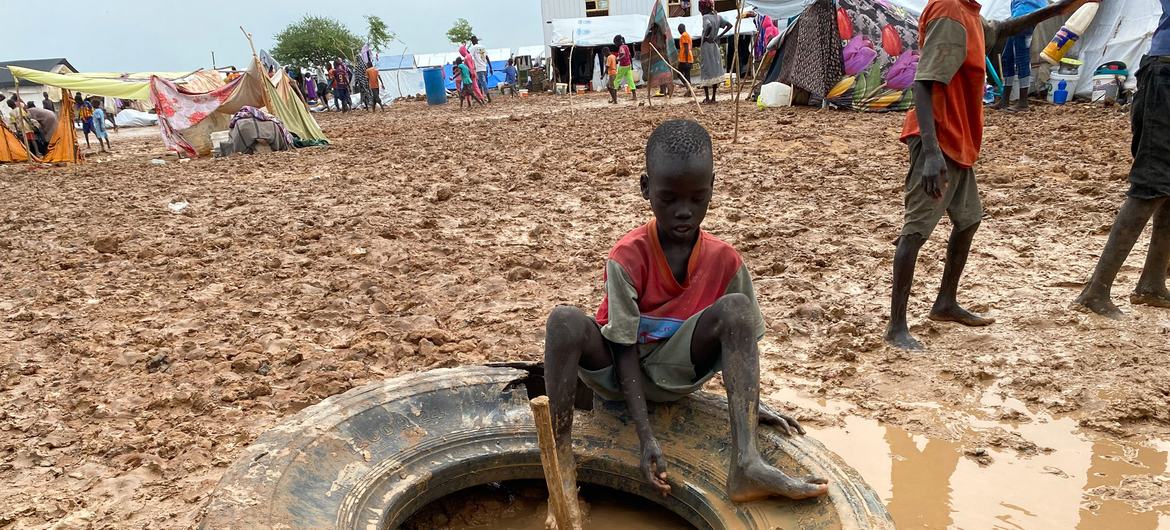 People fleeing Sudan face numerous challenges while on the move. Thousands of tired, dehydrated, and sick people continue to register at the point of entry each day. Many of them have experienced brutality, exploitation, extortion, and looting.
Women and children are often victims of sexual violence, and children are more vulnerable than ever with many out of school, scared, and hungry.
While at the border point, I saw a woman, her two children, and her brother-in-law arrive exhausted. The woman's husband was shot and died in front of them. They buried the body and ran away.
On their way towards safety, the car they were in was involved in an accident. Several people died and many more were injured, including her nine-year-old son whose leg got fractured.
She told me they couldn't let that stop them, so they continued their way to the border using a donkey cart.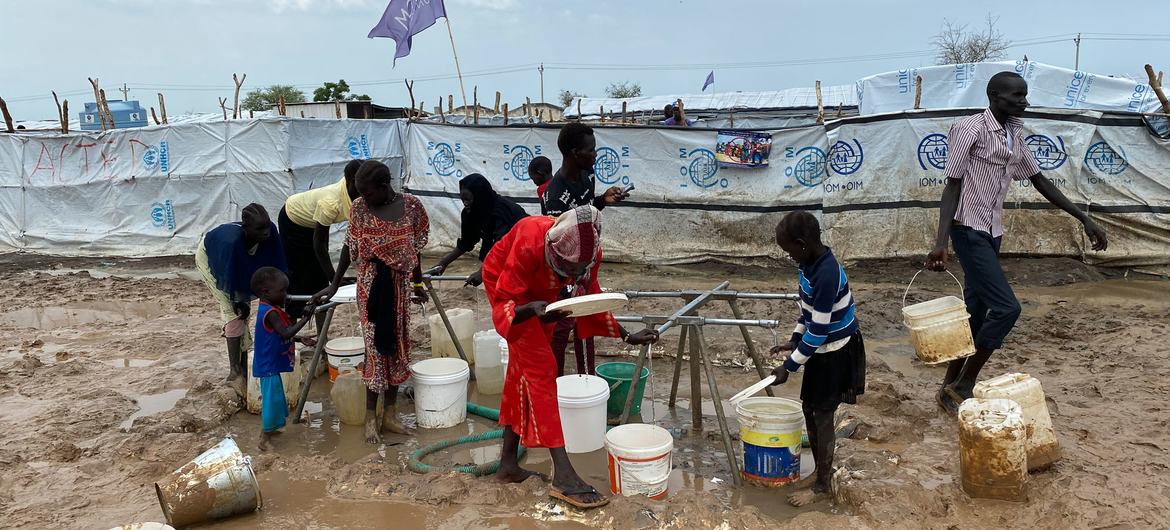 As they got to the border, her two-year-old child passed away as health personnel watched on helplessly. Eventually she was rushed to the nearest health facility in Renk with her nine-year-old, while her brother-in-law remained behind at the border to bury her baby.
I am a mother myself; I can only imagine the pain she went through. She wasn't even able to bury her own child.
Infrastructure challenges
One of the main issues we are facing is poor infrastructure. The transportation of returnees has become a huge problem. The runways are not made to accommodate large aircraft, meaning only small planes can land. When it rains heavily, flights are canceled or remain stuck on the ground.
To ease the congestion in Renk, the Government and the International Organization of Migration (IOM) is transporting returnees to Malakal by boat, which takes over two days.
Passengers get to their destination exhausted, dehydrated, and often sick, and health workers are overwhelmed by the huge number of patients.
Passion and dignity
To my fellow national colleagues who aspire for more, I say this: we shouldn't lose hope. Let us continue to push for opportunities and let's make sure we do things the right way – with passion and dignity – as we continue to serve our countries.
The most important thing to me is love for our people, for the humanity we serve, and for what we do."
© UN News (2023) — All Rights ReservedOriginal source: UN News