UNESCO World Heritage Sites often 'last line of defence against extinction'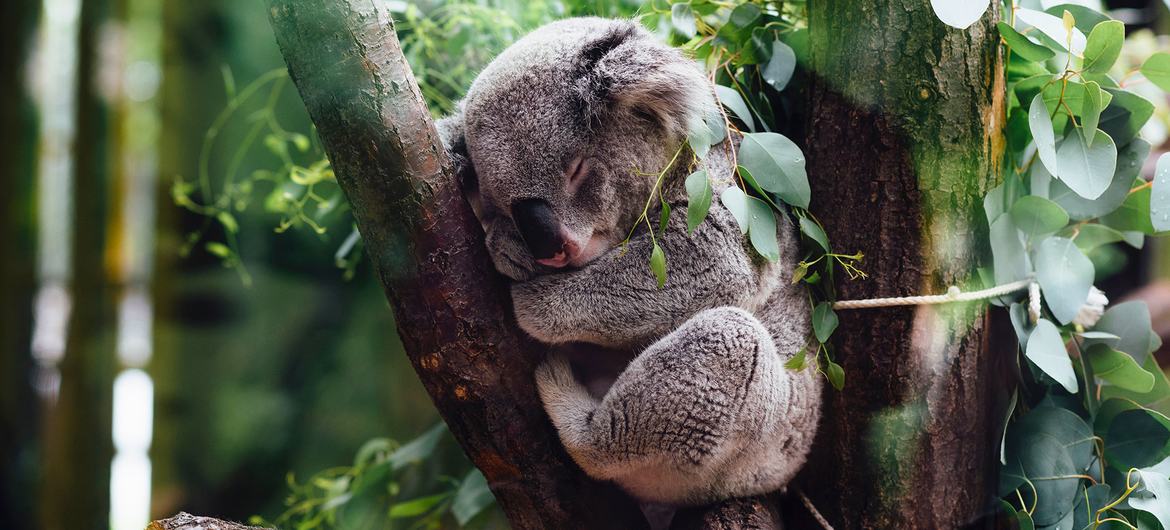 Some of the world's most iconic natural and cultural sites are also a haven for thousands of endangered species, the UN Educational Scientific and Cultural Organization (UNESCO) said on Thursday.
Although properties protected under the World Heritage Convention make up less than one per cent of the Earth's surface, they harbour more than 20 per cent of the planet's biodiversity, new research by UNESCO and the International Union for Conservation of Nature (IUCN) has revealed.
The UN agency has urged the 195 States party to the treaty to step up efforts to conserve them in the face of climate change and the threat of increased species loss.
"These 1,157 sites are not only historically and culturally outstanding, they are also critical to the preservation of the diversity of life on Earth, maintaining essential ecosystem services, and addressing climate disruption," said the UNESCO Director General, Audrey Azoulay.
'Last line of defence'
UNESCO World Heritage sites – ranging from the Great Barrier Reef in Australia to the Great Wall of China - contain more than 75,000 species of plants and trees, and over 30,000 species of mammals, birds, fishes, reptiles and amphibians.
They are estimated to protect over 20,000 endangered species, including up to a third of all elephants, tigers and pandas, and at least one-tenth of great apes, lions and rhinos.
For some species, such as Javan Rhinos, Pink Iguanas, Sumatran Orangutans and Mountain Gorillas, they are "the last line of defence against extinction", the agency said.
The World Heritage Convention confers the highest level of international protection to these locations, found across 167 countries.
'The clock is ticking'
The 1972 treaty has enabled successful conservation initiatives, such as those undertaken in the Kaziranga National Park in India and Chitwan National Park in Nepal, where the number of Greater one-horned Rhinos has doubled to some 4,000 since the mid-1980s.
However, UNESCO stressed the urgent need to strengthen conservation measures, warning that "the clock is ticking for immediate action."
Every 1°C increase in global temperature could double the number of endangered species threatened by dangerous climate conditions.
Protection and training
"Given their role as vital biodiversity hotspots, UNESCO World Heritage sites must be protected at all costs by the States Parties of the Convention," the agency said.
UNESCO encouraged countries to prioritize World Heritage sites in their national biodiversity strategies and action plans, in line with a global agreement reached last year.
The Kunming-Montreal Global Biodiversity Framework aims to halt and reverse nature loss through targets that include protecting 30 per cent of the planet's lands, coastal areas and inland waters by the end of the decade.
UNESCO said that all World Heritage site managers will be trained in climate change adaptation strategies by 2025, and all sites will have climate adaptation plans in place by 2029.
© UN News (2023) — All Rights ReservedOriginal source: UN News