UN 2.0: Reimagining our global organization for a world in flux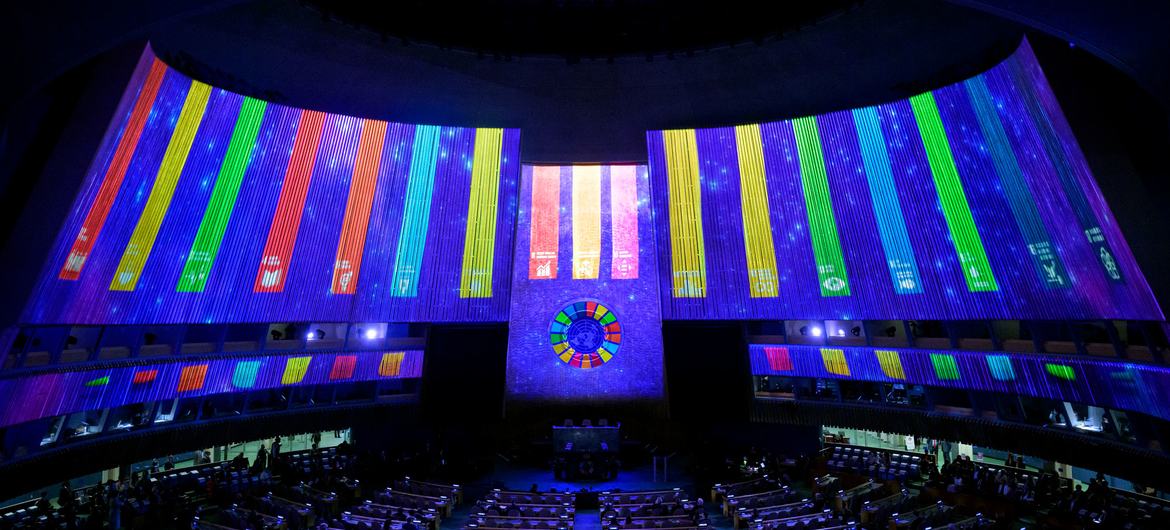 Working towards better results on the ground and focused on the future, the UN family is undergoing a reset that will give rise to more agile, tech-savvy and impactful UN organizations.
This transformation in skills and culture, encapsulated in the Secretary-General's vision of a UN 2.0, is focused on fostering cutting-edge capabilities in data, digital, innovation, foresight and behavioural science – to deliver stronger results, better Member State support, and faster progress towards the Sustainable Development Goals.
During a roundtable with Member States, a group of UN leaders and experts explained the potential and strategies of UN 2.0. They highlighted early success stories, that, when replicated, will boost on-the-ground impact of a stronger, more flexible and modern UN.
This event came before the launch of the Secretary-General's policy brief on the issue of a UN 2.0 revamp.
At the core of UN 2.0 is the so-named 'Quintet of Change', a powerful combination of data, innovation, digital solutions, foresight, and behavioural science solutions.
Opening the discussion, Melissa Fleming, the Under-Secretary-General for Global Communications, emphasized the need for change, highlighting that the progress towards the 2030 Agenda for Sustainable Development – adopted by all UN Member States in 2015 as a blueprint for peace and prosperity – is currently not on track.
Responding to the growing demand for reform, UN 2.0 represents a shift in how UN system organizations operate, aiming to accelerate progress towards the Sustainable Development Goals (SDGs).
Guy Ryder, the Under-Secretary-General for Policy, who brings extensive experience from his decade-long tenure leading the International Labour Organization (ILO), explained that the purpose of UN 2.0 is to equip UN organizations with the contemporary expertise required to be an effective partner for Member States in the twenty-first century.
A transformed UN leaves no one behind
Catherine Pollard, the Under-Secretary-General for Management Strategy, Policy, and Compliance, explained that the primary beneficiaries of UN 2.0 are the people the UN serves in its 193 member countries. "But equally important, UN 2.0 is about UN organizations themselves, because they will develop new skills, new talent, new purpose to better deliver our mandate."
The UN continues to be a relevant player in the multilateral arena. To maintain this relevance, Ms. Pollard said, the Organization will develop employees' skills, offer more training, attract new talents, and improve human resources policies.
Like many things in the modern world, UN 2.0 will be driven by digital solutions and cutting-edge technologies. Robert Opp, Chief Digital Officer of UNDP, the UN agency promoting international development, advocated for the potential that new technologies offer and contemplated on what the future can bring.
"AI is the current challenge, but there will be quantum computing and other breakthroughs around the corner, what we haven't even anticipated," he said, adding that when the 'Quintet of Change' is successfully implemented across the UN system, the Organization's agility in responding to new challenges and in helping Member States will increase dramatically.
Data, digital innovation, foresight and behavioural science play key roles
The UN is actively supporting Member States in their pursuit of new solutions. A network of innovation labs has been established in more than 90 countries, serving as platforms for sharing new expertise in technology, data and other areas.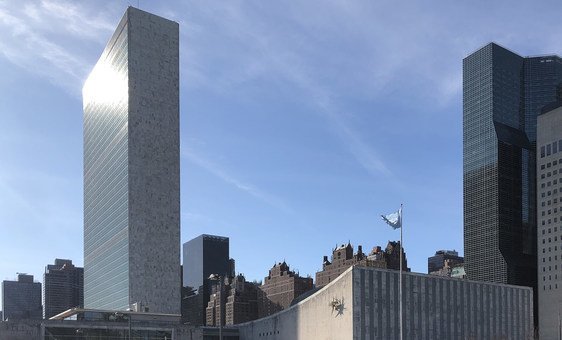 One notable success story comes from Indonesia, explained Faizal Thamrin, Data Scientist at UN Global Pulse Asia-Pacific. He illustrated how his team collaborated with the Government and thousands of small and medium enterprises to prepare for the future. Additionally, the team's data analytics skills, combined with Indonesia's experience, helped replicate early warning systems for natural disasters across the region.
UN 2.0 extends beyond data and digital solutions. Behavioural science, a multidisciplinary field that integrates insights from psychology, economics, communications, data science, sociology, and more, plays a crucial role in the 'Quintet of Change'.
Claire Hobden, an ILO expert on domestic work, provided an example from Argentina's informal sector. With support from UN colleagues, the Government was able to significantly expand social security coverage to domestic workers, such as nannies and caregivers, who are often hard to reach.
"Through a very small intervention we hope to be able to give more people access to social security, realizing their rights and access to decent work," said Ms. Hobden noting the huge potential of replicating these methods, as there are 75 million such workers around the globe.
'With new tools, we can do better'
In conversation with senior diplomats, Mr. Ryder emphasized that UN 2.0 is about potential of doing our job better "if we take a fresh look at some of the things we've been doing for a long time."
Commenting on the journey ahead for UN colleagues, Mr. Ryder said "What you've done has been great. Now we have new tools. Let's pick up those new tools, use them and maybe we can improve on what we've done before. It's not saying what happened in the past was bad. It's saying what we do in the future can be better".
The event was co-organized by the Permanent Missions of Norway and the Republic of Indonesia to the United Nations in partnership with the Executive Office of the Secretary-General.
© UN News (2023) — All Rights ReservedOriginal source: UN News