Are Many Children in Japan Going Hungry? How Can We Help?
Opinion

by Momoko Harada - Rei Sato - Shunki Sometaya (

tokyo

)
Inter Press Service
Did you know that a staggering 20 million people in Japan struggle to put enough rice on their tables? Hidden poverty is a growing issue in Japan. In this latest article from IPS' Youth Thought Leaders they call on people to spark a chain reaction of goodwill and empathy and help them prove that youth are formidable allies in tackling global issues.
TOKYO, Oct 04 (IPS) - Picture this: It's the scorching days of summer, and kids are flocking to the nearby mall, eager to bask in the cool air and hang out with friends. But among the laughter and chatter, one girl stands alone in the food court.
It's a scene we've heard of or, maybe, read about in an article, but it's not until we meet R, a mother in her 30s from the northern Kanto region, that the stark reality hits. "At home, we don't have air conditioning," she explains. "So, when I head to work, my kids head out. They spend their days at the library or the local children's center, keeping each other company until around 7 p.m. They play games, immerse themselves in comics, and for lunch, they share a 100 yen stick bread I bought from Daiso. Drinks? Well, they help themselves to the facility's water cooler."
Did you know that a staggering 20 million people in Japan struggle to put enough rice on their tables? Astonishingly, many are unaware of this stark reality, an issue often shrouded in the term hidden poverty, which has quietly become a significant problem in Japan. Furthermore, a troubling statistic reveals that 1 in 7 children in the country currently can't enjoy three square meals of rice. When we hear "child poverty," our minds might drift to images of undernourished youngsters in developing nations facing "absolute poverty" without homes or daily sustenance.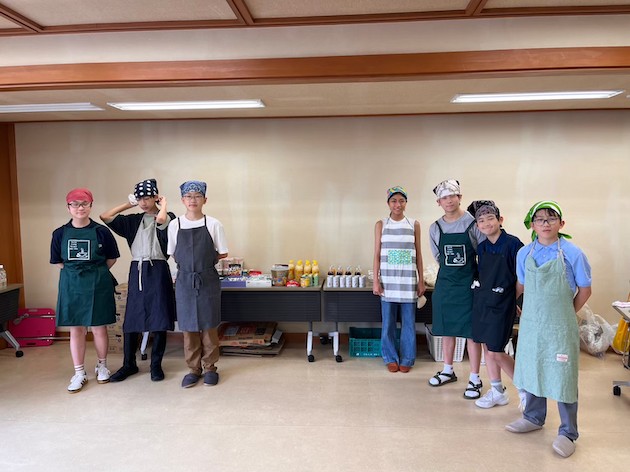 However, the poverty we discuss here is "relative poverty," affecting children in households with less than half the median income. The implications of this kind of poverty often go unnoticed. While they might not go to bed hungry, these children frequently struggle to enjoy a balanced diet. Meat and vegetables become rare luxuries, and carbohydrate-heavy meals, like cheap instant noodles, become the norm. Some can't even afford basics like school uniforms, bags, or gym clothes, making their lives considerably tougher.
Among these children, those from single-mother families face the harshest realities, with a surprising 50 percent of such households struggling in this way. The root cause can be traced to the wage gap between men and women, making it exceedingly difficult for single-mother families to make ends meet. Even when educational backgrounds match, a persistent gender pay gap persists, growing more pronounced with time. Shockingly, the annual income of female university graduates often parallels that of male high school graduates."
Japan grapples with a substantial gender wage gap compared to other prominent OECD countries.
In 2021, the Ministry of Health, Labour, and Welfare reported that 78.6% of men held regular employment, whereas only 46.8% of women enjoyed the same status. This stark disparity contributes to children in single-mother households often going without enough food. It's natural to assume that Japan, as a prosperous nation, wouldn't face such pressing issues with childhood hunger.
Yet, parallel to this, there's been growing concern over food wastage, encompassing the squandering of edible items and supermarket discards due to approaching expiration dates. Reflecting on these issues, we pondered how to utilize surplus food effectively.
Why toss something when others can eat it? We decided to visit Watashi Kitchen at Karuizawa, a facility that uses food from food banks to provide free, delicious meals to children. In an interview with Yoko Komiyama, she shared, "Some Japanese children rely on school lunches, but during extended school holidays, some only eat two meals a day. We're here to support them."
Additionally, there's Kodomo-Shokudo, which backs children's cafeterias offering free or low-cost meals. These cafeterias are for everyone, not just underprivileged children, ensuring that no one feels embarrassed to use them. Thus, we envisioned a welcoming kitchen where anyone could gather, much like their own home kitchens. It's become a vital community hub, bringing together low-income families, children, working adults, seniors, and solitary diners to share meals and conversations.
On July 22, 2023, we visited the Watashi Kitchen, which operates on the third Saturday of every month, to assist with cooking and serving. We even brought along a team-supplied collection of sweets for the children. The experience was incredibly rewarding. Witnessing people stand for three hours, cooking for 150 individuals, washing dishes, and relishing meals brought immense joy. With around 30 volunteers, all visibly enjoying their tasks, it dawned on me that lending a hand to others truly warms our hearts.
During the school year, children on welfare receive assistance for school lunches. However, when school's out for holidays, a significant gap emerges, and it's heartbreaking to hear stories of children returning to school after a break, visibly underfed and having lost weight. We couldn't help but empathize with parents in these situations, the anguish they must feel as they struggle to provide nourishment for their children while longing to share in their happiness over a meal we often take for granted.
A survey conducted by the NPO Kidsdoor, focusing on disadvantaged households, reveals alarming findings. A staggering 49% of respondents reported cutting back on their own meals to ensure their children could eat. In fact, 17% of parents admitted to eating only one meal a day, while 47% managed just two. These statistics poignantly illustrate how parents prioritize their children's well-being.
In light of this disparity, where some have the luxury of discarding food they could eat while others struggle daily to put enough on the table, we initiated a food collection drive. We reached out to schools, community members, and those with food items still within a month of their expiration date but likely to go unused. This food, once collected, is then directed to those who need it most.
As part of the Dalton team, in our quest to find a suitable food bank to contribute to, we encountered a non-profit organization called Keep Moms Smiling, doing exceptional work. Keep Moms Smiling is an organization that focuses on providing meals to parents with sick children who often find it impossible to sleep or eat while caring for their hospitalized little ones. Additionally, they collect surplus items from companies and restaurants, redirecting them to parents who find themselves in dire need.
According to Yuki Mitsuhara, the president of Keep Moms Smiling, "Parents don't need to be at the hospital with their sick children, but due to the shortage of nursing staff, they often have to take on caregiving roles. While hospitals provide meals for patients, they don't offer such provisions to caregivers, including beds or showers. Consequently, many parents fall ill themselves due to lack of rest and often lose their jobs as they stay long-term at the hospital." Mitsuhara, drawing from personal experience, added, "I vividly recall the warmth of having a hot meal while my child was hospitalized for an extended period. I want to offer these parents a moment of joy through a good meal, one that renews their strength to continue caring for their children. With this mission, our restaurant chefs join hands to prepare and provide these much-needed, delicious meals to parents of sick children."
In today's world, it's clear that the divide between abundance and scarcity is stark. We, as youth, aspire to be that bridge, connecting those who wish to prevent waste, extend a hand of hope, and share joy with organizations like 'Keep Moms Smiling.'
We yearn for you to understand the potential that resides in each one of us. Together, we can spark a chain reaction of goodwill and empathy, proving that the youth can be formidable allies in tackling global issues. So, here's our question: What will you do today to make tomorrow brighter for someone else?
Note: Shunki Sometaya was the team leader
Edited by Hanna Yoon
IPS UN Bureau Report
Follow @IPSNewsUNBureau
Follow IPS News UN Bureau on Instagram
© Inter Press Service (2023) — All Rights ReservedOriginal source: Inter Press Service