WMO calls for more investment in integrated weather and climate services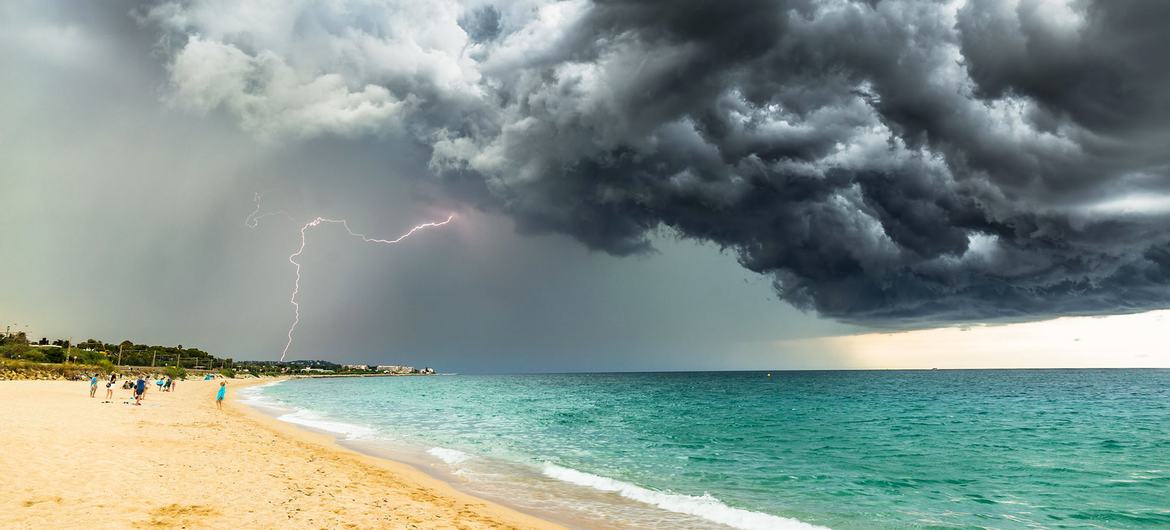 The global transition to renewable energy will require greater investment in integrated weather and climate services, the World Meteorological Organization (WMO) said on Monday. 
This investment is critical, including to ensure that energy infrastructure is resilient to climate-related shocks, and to harness the power of energy generated from sources such as the sun and wind, the UN agency said. 
In this regard, WMO is stepping up its activities to promote tailored weather and climate information, and forecasts, that support the shift from polluting fossil fuels to "green" energy, by 2050. 
Best examples showcased 
A recent publication contains guidelines and best examples of integrated weather and climate services from across the globe. 
It "provides well-timed support for this crucial decade of energy transition to net zero," said WMO Secretary-General Petteri Taalas 
"By enabling WMO Members and their National Meteorological and Hydrological Services, as well as energy sector companies and practitioners, to deliver and use integrated weather and climate services, national strategies on clean and sustainable energy for all can be achieved in a timely and effective manner," he added. 
The publication channels the expertise of nearly 50 authors, coordinated by the WMO Study group for Integrated energy services. 
It was launched during a webinar last week, where speakers highlighted the importance of integrated energy services for building decarbonized and resilient energy systems. 
'Compelling' energy transition role 
In her opening remarks, WMO Deputy Secretary-General Elena Manaenkova stressed how the agency has placed great importance on building effective services to key socio-economic sectors, especially energy 
"In order to limit temperature increase to 1.5° Celsius, energy generation must radically shift from burning fossil fuels to harness renewable sources like wind, solar and hydropower," she said. 
"Such renewable sources are modulated by weather and climate patterns, thus indicating that the role of weather water and climate services is compelling for the energy transition," she added. 
Transformation and demand 
WMO noted that the Intergovernmental Panel on Climate Change (IPCC) recently reported that the past decade was warmer than any period since 125,000 years ago, and that global greenhouse gas emissions have continued to increase in the last century due to unsustainable use of resources. 
Some 73 per cent of emissions are from the energy sector, the agency said, underlining the need for "a deep and rapid energy transformation" to both reduce emissions and meet growing energy demands. 
© UN News (2023) — All Rights ReservedOriginal source: UN News