Tax Avoidance and Tax Havens; Undermining Democracy
Author and Page information
by Anup Shah
This page

last updated
To print all information (e.g. expanded side notes, shows alternative links), use the print version: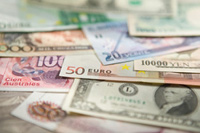 We might not like the idea of paying taxes, but without it, democracies will struggle to function, and will be unable to provide public services. This affects both rich and poor nations, alike.
Individuals and companies all have to pay taxes. But some of the world's wealthiest individuals and multinational companies, able to afford ingenious lawyers and accountants, have figured out ways to avoid paying enormous amounts of taxes. While we can get into serious trouble for evading payment of taxes, even facing jail in some countries, some companies seem to be able to get away with it. In addition, if governments need to, they tax the population further to try and make up for the lost revenues from businesses that have evaded the tax man (or woman).
Why would companies do this, especially when some of them portray themselves as champions of the consumer? The reasons are many, as this article will explore. In summary, companies look for ways to maximize shareholder value. Multinational companies are in particular well-placed to exploit tax havens and hide true profits thereby avoiding tax. Poor countries barely have resources to address these — many have smaller budgets than the multinationals they are trying to deal with.
Yet, companies and influential individuals also pour lots of money into shaping a global system that they will hope to benefit from. If the right balance can't be achieved, not only will attempts to avoid taxation and other measures undermine capitalism (which they claim they support) they will also undermine democracy (for even responsible governments may find it hard to meet the needs of their population).
Corporate Welfare
Corporations and corporate-funded think tanks, media and other institutions are often the ones that loudly cry at the shame of welfare and the sin of living off the government and how various social programs should be cut back due to their costs. What is less discussed though is the amount of welfare that corporations receive.
Corporate welfare is the break that corporations get both legally and illegally through things like subsidies, government (i.e. public) bailouts, tax incentives and so on. Corporations can influence various governments to foster a more favorable environment for them to invest in. Often, under the threat of moving elsewhere, poorer countries are forced to lower or even nearly eliminate certain corporate taxes to these large foreign investors.
This distorts markets in favor of the big players. As such influence spreads globally, it contributes to a form of globalization that seems less like true free market capitalism that they talk of, but more like a modern form of the unequal mercantilism that prevailed during colonial and imperial times.
Corporate Crime
When we talk about crime, we think of the violations of law caused by individuals, some of which are horrendous. However, almost rarely talked about (especially in corporate-owned media) is the level of crime caused by corporations. Such crime includes evasion of taxes, fraud, ignoring environmental regulations, violating labor rights, supporting military and other oppressive regimes to prevent dissent from workers, including violent crime against workers, and so on.
In the US, for example, back in the mid-1990s it was estimated that corporate crime cost the country about $200 billion a year.
Tax Avoidance
Tax avoidance is sometimes differentiated from tax evasion. Avoidance often applies to legal means (such as loopholes and clever accounting techniques) to avoid paying the full amount of tax, whereas evasion is often applied to more criminal forms of not paying tax.
As tax expert Richard Murphy notes , tax evasion and tax avoidance can happen on the same transaction for different taxes in different places and often involve elaborate trails involving more than one person, company or organization.
The scale of tax avoidance
Through offshore tax havens and fraud, and through transfer pricing, billions of dollars go untaxed. Estimates range from $50 billion to $200 billion of revenue losses.
For example, in 2000, Oxfam made a conservative estimate that tax havens had contributed to revenue losses for developing countries of at least US$50 billion a year. Side NoteAnd they stress that this is a conservative estimate as it did not take into account outright tax evasion, corporate practices such as transfer pricing, or the use of havens to under-report profit.
Individuals too have been involved in huge amounts of capital diversions. For example, former dictator of Nigeria, Sani Abacha, and his associates are said to have diverted over $55 billion to private accounts in foreign banks — Nigeria at one point after that suffered a $31 billion external debt burden.
Transfer Pricing — Intercepting Wealth
Transfer pricing provides a multinational corporations' tax-avoiding dream. It allows the ability to set up offshore accounts and paper companies through which most transactions occur, without having to pay as much taxes. Internal accounting and costing is therefore adjusted to minimize the costs and maximize the profits.
Much needed revenue for social needs in a country is therefore lost this way.
The following quotes summarize this quite well:
(Note in the above quote at the sheer amount of intra-company trade as a percentage of world trade. Bear this in mind the next time corporate-media talk about the growing trade and prosperity for all.)
As an example of corporate evasion, the following is about Rupert Murdoch's News Corporation:
Privatizing profits, socializing costs
One of the quotes above, is from J.W. Smith. There he describes the cost of transfer-pricing. He goes on to explain quite well the effects and points out that both high-wage and low-wage countries lose out as the wealth is siphoned to offshore accounts to avoid taxes. This is historical mercantilism to perfection by intercepting both the foreign country's wealth and one's own.
However, as he goes on to point out, there is a difference in that today's corporations don't have any loyalty to any nation, due to greed.
The last 20 years has seen the wealth of the United States reduced as corporations seek out cheaper and cheaper places where wages are less and environmental, safety and other regulatory measures are less or non-existent. (This has the effect of depressing wages and labor rights in industrialized as well as developing countries and therefore affects the wealth of those countries.)
Disparities between the wealthy and poor continue to rise, in the most powerful nation as well as all other countries. As Smith continues to point out,
Tackling the problem, or pretending to do so?
While Smith wrote the earlier piece in 1994, it is applicable today as well, with wave of news about corporate crime around the start of 2000 and fascination of some CEOs and other executives as some major American companies have faced bankruptcy or have collapsed.
Yet, the media, while offering an outpouring of news and analysis have by and large concentrated on individual characters and looked for scapegoats (CEOs being the current flavor!). The impacts of the underlying system itself has been less discussed and when it has, often been described as basically ok, but just affected by a few bad apples. As media critic Norman Solomon describes,
In some countries, the business community shouts a lot about government interference (in their profits) and recommends that the government be reduced in bureaucracy. While many governments are plagued with inefficiency, some is due to the powerplay of groups including various industries.
However, without the various governments, entire industries and market economies wouldn't have got started in the first place. In the US, for example:
The pharmaceutical industry received research and development funds from the US government.
The Internet was created with public funds, but is now handed to corporations to profit from.
Most major industries receive some support or bailout, including:

Energy industries
Agriculture
Biotechnology
Information Technology
Telecommunications
Weapons/arms/military industrial complex
and so on.
While the private companies profit, any costs, such as social problems resulting from environmental degradation, resulting social degradation and so on, are all socialized. Privatizing profits, socializing costs is a common phrase heard in critical circles.
And politics has gotten even murkier since the aftermath of the September 11, 2001 terrorist attacks on the U.S. Some industries have used the September 11th incident to say that has led to loss of business and to try and ask for government assistance as a result. While it has surely had an effect, for example, in the airline industry, as the UK's BBC 24 news program on September 27, 2001 at about 8:30pm in an interview, said that before the tragic terrorist attacks some of the airline companies such as British Airways were already suffering quite badly, and this tragedy provided an excuse to get out of it.
Of course, this doesn't mean all companies were using the excuse, but it does highlight the difficulty of addressing these issues during highly emotional times. Companies are understandably going to try and use this to their advantage, if possible.
Economist and professor at MIT, Paul Krugman highlights this with the case of the highly publicized Enron collapse, in a piece that appeared in the New York Times, quoting here at length:
Rich country governments finally acting because it now affects them?
More Information
I have not even scratched the surface of this issue here, at it is large and complex. Since the September 11 tragedy, this issue has ballooned incredibly and I have hardly discussed any of the issues arising since then. However, there are a number of organizations doing more research on this, and critics have pointed out these issues for a long time. You could start off at the following links to learn more:
Author and Page Information
by Anup Shah
Created:
Last updated: