Why Do 800 Mothers a Day - 1 Every 2 Minutes Die from Preventable Causes?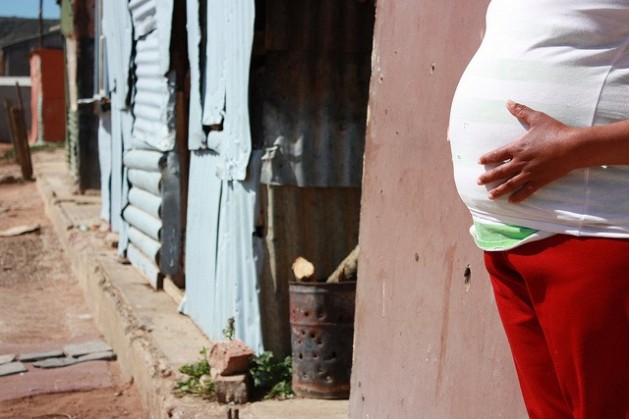 by Baher Kamal (

madrid

)
Inter Press Service
MADRID, Mar 07 (IPS) - The answer is that there are alarming setbacks for maternal health care and, in many cases, even a total lack of maternity services, which threaten to further raise the number of these tragic preventable deaths one million or more a year by 2030.
Severe bleeding, high blood pressure, pregnancy-related infections, complications from unsafe abortion, and underlying conditions that can be aggravated by pregnancy (such as HIV/AIDS and malaria) are the leading causes of maternal deaths, UN specialised bodies report.
"These are all largely preventable and treatable with access to quality and respectful healthcare."
Why then are these causes still not prevented and treated?
In theory, ending maternal mortality should be achievable, the UN Population Fund (UNFPA), the world's sexual and reproductive health agency, on 23 February stated, that's just three weeks ahead of this year's International Women's Day (8 March).
"Nearly every maternal death is preventable, and the clinical expertise and technology necessary to avert these losses have existed for decades."
"Why, then, do almost 800 women still die every day from maternal causes? How, today, can one woman die every two minutes from pregnancy or childbirth?"
Alarming setbacks
It's a question that has only grown more urgent with the release of the new report –based on estimates by WHO, UNICEF, UNFPA, World Bank Group and UNDESA/Population Division, which reveals progress on ending preventable maternal deaths has "not only slowed over the last five years, but stagnated."
The report reveals "alarming setbacks" for women's health over recent years, as maternal deaths either increased or stagnated in nearly all regions of the world.
"While pregnancy should be a time of immense hope and a positive experience for all women, it is tragically still a shockingly dangerous experience for millions around the world who lack access to high quality, respectful health care," said Dr Tedros Adhanom Ghebreyesus, Director-General of the World Health Organization (WHO).
"These new statistics reveal the urgent need to ensure every woman and girl has access to critical health services before, during and after childbirth, and that they can fully exercise their reproductive rights."
A miracle turned into tragedy
"For millions of families, the miracle of childbirth is marred by the tragedy of maternal deaths," said UNICEF's Executive Director Catherine Russell.
"No mother should have to fear for her life while bringing a baby into the world, especially when the knowledge and tools to treat common complications exist. Equity in healthcare gives every mother, no matter who they are or where they are, a fair chance at a safe delivery and a healthy future with their family."
More poverty, more death
In total numbers, maternal deaths continue to be largely concentrated in the poorest parts of the world and in countries affected by conflict, according to the report.
In 2020, about 70% of all maternal deaths were in sub-Saharan Africa. In nine countries facing severe humanitarian crises, maternal mortality rates were more than double the world average (551 maternal deaths per 100.000 live births, compared to 223 globally).
Stark inequalities
Roughly a third of women do not have even four of a recommended eight antenatal checks or receive essential postnatal care, while some 270 million women lack access to modern family planning methods.
Moreover, "inequities related to income, education, race or ethnicity further increase risks for marginalised pregnant women, who have the least access to essential maternity care but are most likely to experience underlying health problems in pregnancy."
Needless deaths
"It is unacceptable that so many women continue to die needlessly in pregnancy and childbirth. Over 280.000 fatalities in a single year is unconscionable," said UNFPA Executive Director Dr. Natalia Kanem.
"We can and must do better by urgently investing in family planning and filling the global shortage of 900.000 midwives so that every woman can get the lifesaving care she needs. We have the tools, knowledge and resources to end preventable maternal deaths; what we need now is the political will."
The report reveals that the world must "significantly accelerate progress to meet global targets for reducing maternal deaths, or else risk the lives of over one million more women by 2030."
Question: How much money is needed to put an end to such horrifying deaths? Wouldn't it be enough to dedicate what the world's giant private business gains in just one minute through selling weapons, speculating with oil, power and food prices, marketing artificial baby milk, and a very long etcetera, let alone technologies?
Is digitisation more urgent?
There is another question needing an answer: how come that, in spite of the above-mentioned findings, the United Nations now focuses on the need to 'digilitalise' the lives of women?
See what the UN says about this year's International Women's Day (8 March), under the theme: DigitALL: Innovation and technology for gender equality:
"Our lives depend on strong technological integration: attending a course, calling loved ones, making a bank transaction, or booking a medical appointment. Everything currently goes through a digital process."
"However, 37% of women do not use the internet. 259 million fewer women have access to the Internet than men, even though they account for nearly half the world's population."
The world's major multilateral body further explains that if women are unable to access the Internet and do not feel safe online, they are unable to develop the necessary digital skills to engage in digital spaces, which diminishes their opportunities to pursue careers in science, technology, engineering, and mathematics (STEM) related fields.
And that by 2050, 75% of jobs will be related to STEM areas. "Yet today, women hold just 22% of positions in artificial intelligence, to name just one."
True: women have historically been victims of all sorts of abuse, violence, and targeted inequalities that have systematically left them far behind in all aspects of life.
Shouldn't their indisputable right to the most basic health care be –now and always– a high priority on the world's agenda?
© Inter Press Service (2023) — All Rights ReservedOriginal source: Inter Press Service