On 70th anniversary of Korean armistice, Guterres calls for renewed dialogue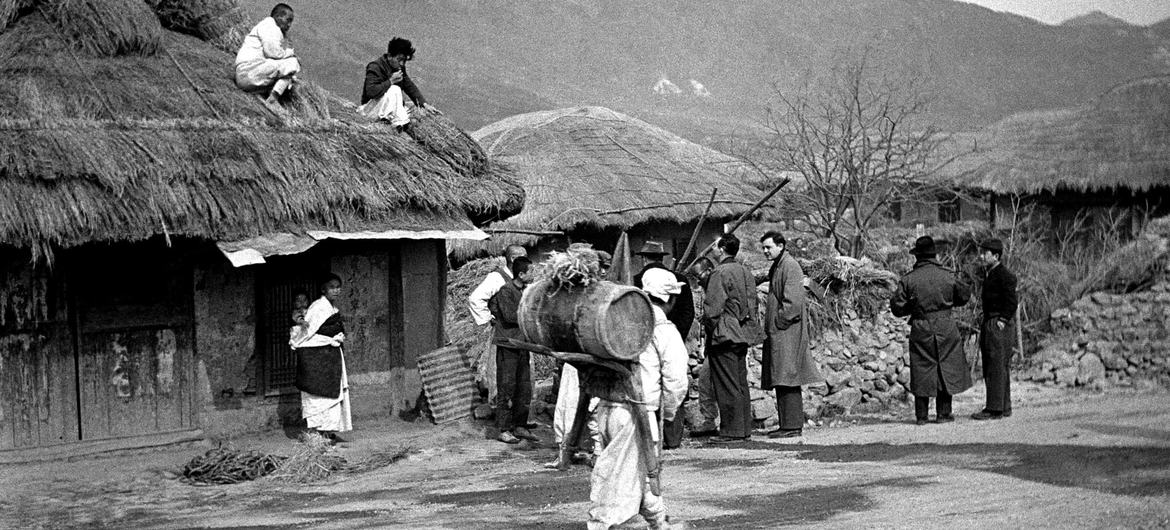 UN Secretary-General António Guterres on Thursday highlighted the need for a "surge in diplomacy" in the Korean Peninsula, urging the two nations to resume talks towards a lasting peace.
His message marked the 70th anniversary of the Korean War Armistice Agreement that ended the hostilities and established a demilitarized zone, about 240 kilometres long and 4 kilometres wide, as a buffer.
The conflict however never officially ended because the Democratic People's Republic of Korea (DPRK) and Republic of Korea - more commonly known as North and South Korea, respectively - failed to reach agreement over a formal peace treaty.
Divided peninsula
Mr. Guterres noted that the Korean Peninsula remains divided and amidst rising geopolitical tensions, increased nuclear risk and eroding respect for international norms, the threat of escalation is growing.
"We need a surge in diplomacy for peace," he highlighted, urging the parties to resume regular diplomatic contacts and nurture an environment conducive to dialogue.
"Our goals remain clear: sustainable peace and the complete and verifiable denuclearization of the Korean Peninsula."
UN steadfast partner
The Secretary-General further stressed that "the United Nations is your steadfast partner as we strive to realize the vision of a Korean Peninsula in which all can enjoy peace, prosperity, and human rights."
He said he looked forward to UN personnel and the international community returning to the DPRK capital, Pyongyang, following the COVID-19 pandemic.
"This collective return will critically contribute to better supporting the people, strengthen relations, and fortify communication channels," he said.
© UN News (2023) — All Rights ReservedOriginal source: UN News