WFP chief puts hold on Sudan aid operations, following death of 3 staff in unrest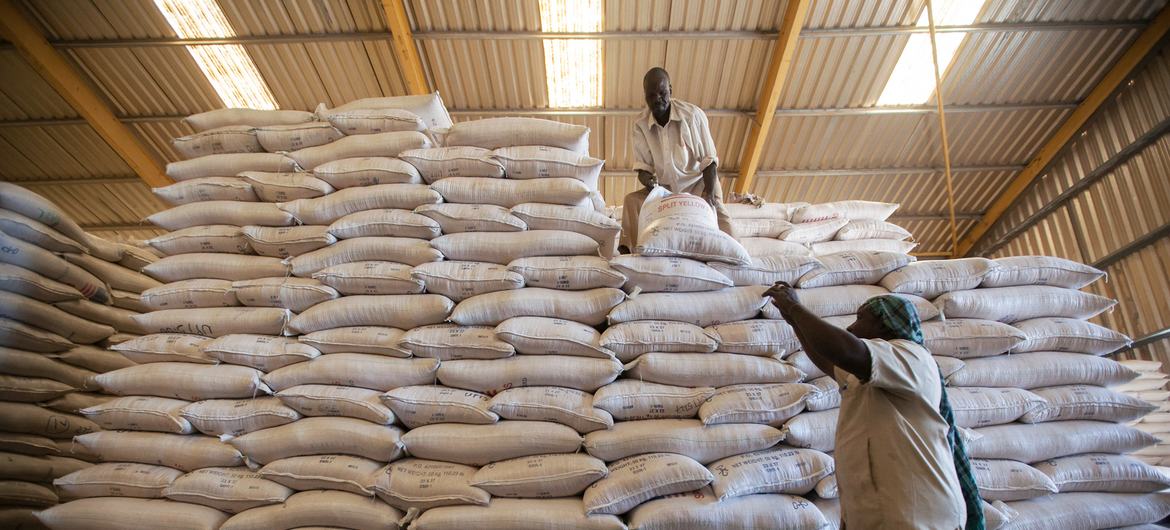 The World Food Programme (WFP) has temporarily halted all operations, as a result of the fighting between rival military groups, which led to the deaths of three WFP employees on Saturday.
According to a statement attributable to the Executive Director of the UN agency, Cindy McCain, the workers were carrying out life-saving duties in Kabkabiya, North Darfur.
In a separate incident on Saturday, a WFP-managed UN Humanitarian Air Service (UNHAS) aircraft was significantly damaged at Khartoum International airport during an exchange of gunfire, seriously impacting WFP's ability to move humanitarian workers and aid within the country.
In the statement, Ms. McCain explained that all operations in Sudan have been suspended, pending a review of the evolving security situation.
"WFP is committed to assisting the Sudanese people facing dire food insecurity," said Ms. McCain, "but we cannot do our lifesaving work if the safety and security of our teams and partners is not guaranteed. All parties must come to an agreement that ensures the safety of humanitarian workers on the ground and enables the continued delivery of life saving humanitarian assistance to the people of Sudan. They remain our top priority."
Any loss of life in humanitarian service is unacceptable and I demand immediate steps to guarantee the safety of those who remain.
Ms. McCain emphasized that threats to WFP teams make it impossible for them to operate safely and effectively in the country and carry out the UN agency's critical work.
Security Council members call for calm
The members of the Security Council added their voices to the calls for an end to hostilities on Sunday, in a statement expressing their regret for the loss of lives and injuries.
In the statement, they urged the parties to restore calm, and return to dialogue to resolve the current crisis in Sudan.
They went on to stress the importance that humanitarian access is maintained and the safety of UN personnel is ensured, and reaffirmed their "strong commitment to the unity, sovereignty, independence and territorial integrity of the Republic of the Sudan."
© UN News (2023) — All Rights ReservedOriginal source: UN News