Sudan: Emergency seed distribution campaign underway as fighting continues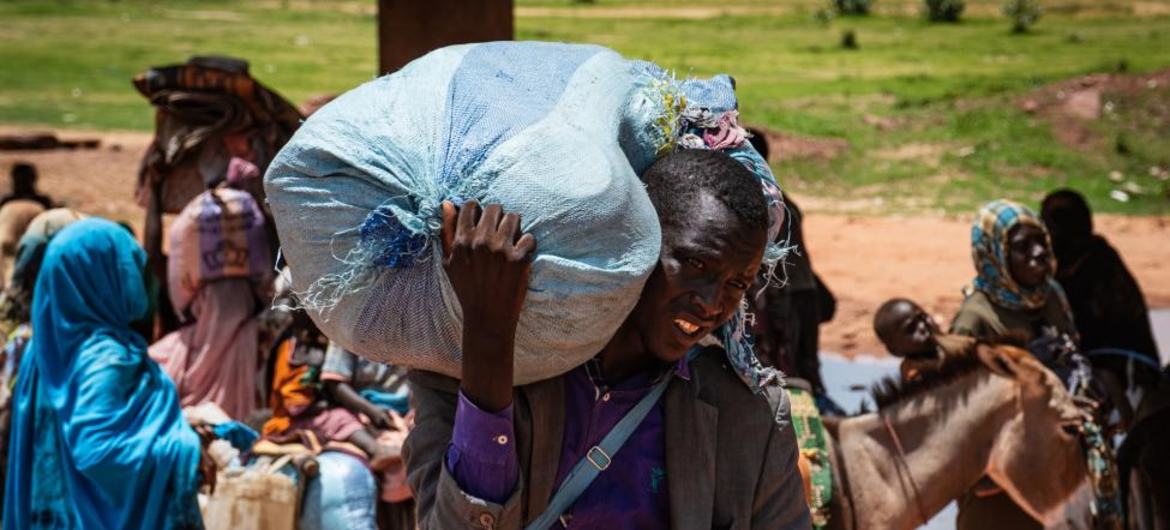 The UN Food and Agriculture Organization (FAO) on Thursday launched an emergency seed distribution campaign in Sudan, ensuring farmers and their families have the necessary resources to meet food production needs amid the on-going conflict between rival military forces.
The agency plans to reach and assist over one million vulnerable farmers and their families, estimated at around five million people.
Combatting the crisis
The fighting between the Sudanese Armed Forces (SAF) and powerful Rapid Support Forces (RSF) militia, originates from the collapse of a 2022 power-sharing agreement between the two, that has impacted millions of civilians and triggered a humanitarian crisis.
One of the chief concerns is lack of civilian access to food. The current security and logistics challenges have reduced food security for millions across the country.
By improving food production and safeguarding agrifood systems, FAO, with assistance from the United States Agency for International Development's (USAID) Bureau for Humanitarian Assistance, Norway, Germany, the Netherlands, and the UN Central Emergency Response Fund (CERF), the agency is hoping to provide greater food security now and in the longer term.
FAO plans to reach five million people across seventeen states with 10,000 tonnes of sorghum, millet, groundnut, and sesame seeds. The campaign will enable vulnerable farmers to plant up to three million tonnes of cereals between November and December this year, meeting the cereal requirements of around thirteen to nineteen million people.
Since 3 May, the World Food Programme (WFP) has been continuing emergency food operations after being forced to temporarily halt them due to the deteriorating security situation. The continued violence and access restrictions by the warring parties have made it extremely difficult for WFP to scale up its assistance in the region, however.
Support 'paramount'
So far, FAO has delivered 3.3 tonnes of seeds to eight states and begun distributing them to farmers.
The agency has also raised nearly $20 million towards its $95.4 million goal of reaching fifteen million people with life-saving interventions including providing access to food, farming equipment, and restocking and protecting livestock herds.
Additionally, WFP has successfully provided food and nutrition assistance to over 1.4 million people across fourteen states since resuming operations in May, despite the continued fighting in the region.
Nearly 500,000 people have received WFP assistance in some of the hardest-to-reach areas of restive Darfur.
"The need for swift agricultural support in Sudan is paramount," said FAO Representative in Sudan Hongjie Yang.
"Our goal is to navigate the complex security and logistical challenges to continue to reach farmers in the country with this time-sensitive assistance."
© UN News (2023) — All Rights ReservedOriginal source: UN News