Colombia: Guterres welcomes start of ceasefire between Government and ELN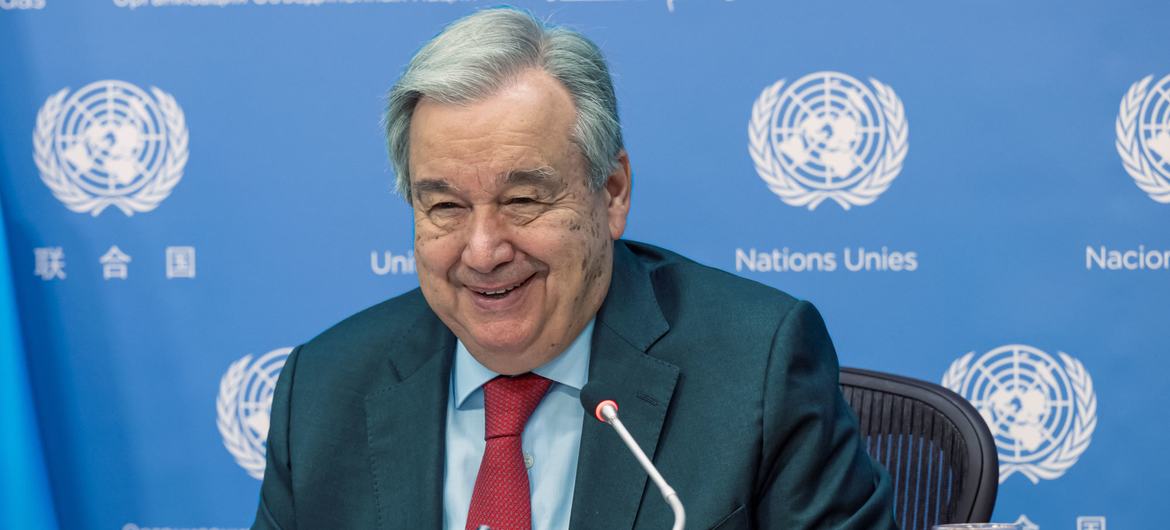 UN Secretary-General António Guterres congratulated the Government of Colombia and the National Liberation Army (ELN) on the start of their bilateral ceasefire which entered into force on Thursday, his spokesperson said in a statement.
The six-month truce between the authorities and the largest remaining rebel group in the country followed 10 months of negotiations and marks the next step in an ongoing peace process.
"By adhering to the ceasefire in good faith and with a clear commitment to alleviating the suffering of civilians, the parties can significantly reduce violence while enhancing trust at the peace table," the statement said.
The Secretary-General also praised the establishment of the National Participation Committee, launched in tandem with the ceasefire.
Peace efforts advancing
He underlined the UN's readiness "to support the critically important work of the National Participation Committee in facilitating the inclusive participation of Colombian society in the peace process."
"Colombia's persistent efforts to expand peace through dialogue are advancing," the UN chief said, urging the international community to support these initiatives both politically and through support for the implementation of agreements.
The UN Verification Mission in Colombia will monitor the ceasefire, following the unanimous adoption of a resolution by the Security Council on Wednesday, which also authorized the deployment of up to 68 additional international observers.
"In accordance with the mandate given to it yesterday by the Security Council, the Verification Mission is ready to do its part in the monitoring and verification of the ceasefire," the statement said.
The UN Mission was established following the signing of the 2016 Peace Agreement between the Colombian Government and the FARC rebel group, which ended more than 50 years of civil war.
The ELN and another group, EMC, did not sign onto the accord.
The Security Council also expressed willingness to consider mandating the UN Mission to monitor a ceasefire with EMC "when the Secretary-General confirms a ceasefire including appropriate verification protocols has been reached".
© UN News (2023) — All Rights ReservedOriginal source: UN News