Libya: Fierce clashes in Tripoli highlight 'precarious' situation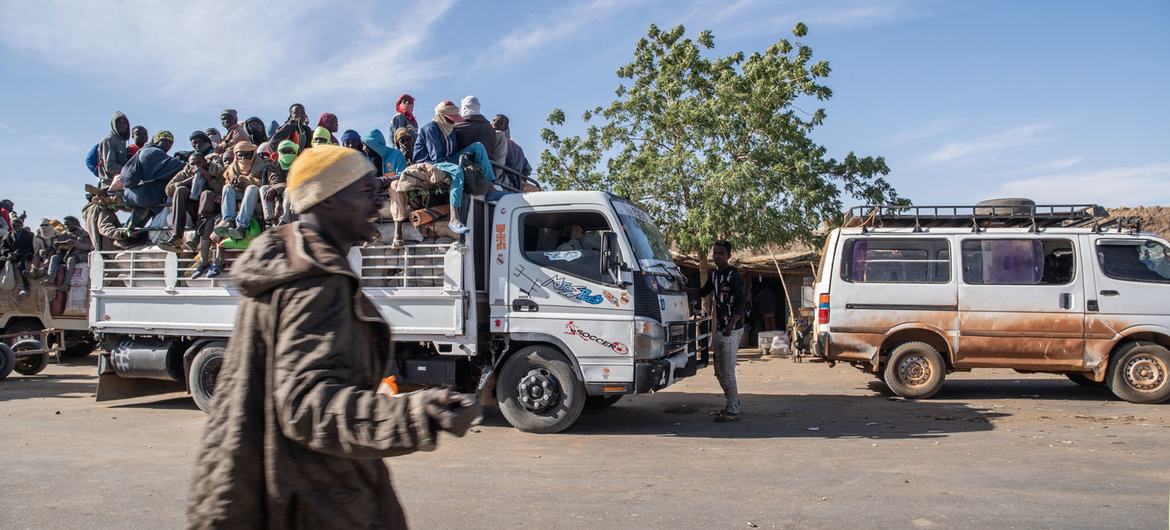 Recent deadly clashes between two largest armed groups in the Libyan capital, Tripoli, underscore the dire security situation there and are undermining preparations for elections slated for later this year, the top UN envoy for the country said on Tuesday.
At least 55 people were reported killed and over 100 injured - including civilians - in fighting between the Deterrence Apparatus for Combatting Organized Crime and Terrorism (DACOT) and the 444 Brigade, on 14 and 15 August, the head of the UN political mission in Libya, UNSMIL, told the Security Council.
Lack of command and control
"These developments underline the absence of command and control over the fragmented security apparatus in western Libya and the precarious state of the security situation," said Abdoulaye Bathily, adding that it highlighted the urgent need to establish a unified government and military.
The Special Representative of the UN Secretary-General for Libya, also warned of the "potential spillover" of the effects of the coup in Niger into Libya as well as the wider region.
"It is essential that all parties preserve the security gains achieved in recent years. To this end, UNSMIL will continue to engage relevant actors to advance the reunification of military and security institutions, an [essential] condition for lasting stability."
Arrests and rights abuses
Mr. Bathily also drew attention of the ambassadors to the human rights and humanitarian situation in Libya, noting abductions, arbitrary arrests and disappearances in the eastern and western parts of the country.
As of 5 May, 19,103 people, including 216 women, were detained in 28 official prisons under the Ministry of Justice; many in prolonged detention with limited or delayed access to judicial process, according to UNSMIL.
Furthermore, men and women detainees in all parts of Libya are reportedly subjected to ill-treatment, sexual violence, torture or sexual exploitation in exchange for water, food or other essential items.
"I reinforce my call for an immediate halt to these practices, release of persons arbitrarily detained, and independent investigations," said Mr. Bathily, calling also for an end to expulsions of migrants, refugees, and asylum-seekers at the Tunisia-Libya border.
"I urge Tunisian and Libyan authorities to ensure people are sent to safe locations, and to allow the UN and partners humanitarian access to all locations," he added.
'Interim measures' fraught with risks
In conclusion, Mr. Bathily underscored that ensuring stability in Libya is all the more important in light of the situation in Niger and Sudan and called for an inclusive political agreement that paves the way for peaceful, inclusive and transparent elections.
"Current events in Libya and the region demonstrate that interim arrangements are fraught with risks of violence and disintegration for countries," he said.
He reminded leaders of their political and moral responsibility to break the current impasse and help usher in a new era of democratic elections, peace and prosperity.
© UN News (2023) — All Rights ReservedOriginal source: UN News