Coups only make crises worse: Guterres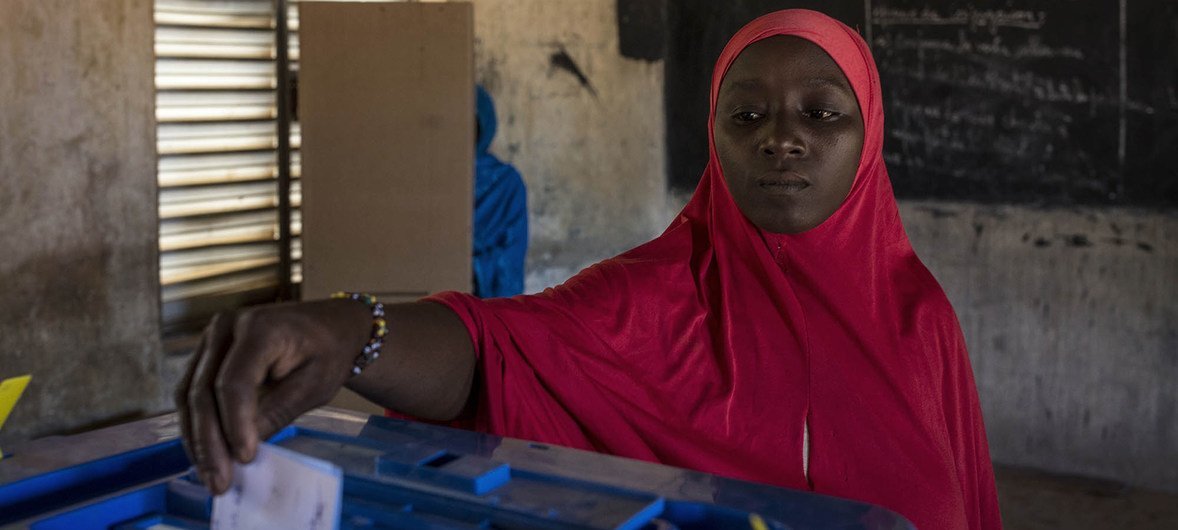 Highlighting the "succession of military coups" unfolding across Africa, UN Secretary-General António Guterres on Thursday emphasized the need for durable democratic governance and the rule of law.
Wednesday's military takeover in Gabon came on the heels of Niger last month, Burkina Faso in 2022, and Chad, Guinea, Sudan and Mali in the years prior to that. Overall, all recent coups except Myanmar, in 2021, have taken place on African soil.
The announcement of the takeover in Gabon came shortly after election results were announced saying incumbent president Ali Bongo had been re-elected, amid reports of irregularities at the polls.
"Many countries face deep-seated governance challenges. But military governments are not the solution," Mr. Guterres stressed, speaking at a press encounter at UN Headquarters, in New York.
"They aggravate problems. They cannot resolve a crisis; they can only make it worse."
'Credible' institutions
The UN chief called on all countries to urgently establish credible democratic institutions and rule of law.
Mr. Guterres highlighted the need to strengthen international bodies such as the African Union, in their diplomatic efforts to foster peace, stability and democracy on the continent.
At the same time, conditions need to be created that allow African citizens to address the root causes of political instability; lack of development being a major factor, he said.
"Development is a central objective if we want to create conditions for peace and stability in Africa," the Secretary-General said, in response to a question from a journalist.
Diplomacy more important than ever
Mr. Guterres also spoke of a series of high profile upcoming trips, where he aims to drum up support for diplomacy and multilateralism, leading to the high-level opening of the UN General Assembly, in late September.
This weekend he will be travelling to the Africa Climate Summit in Kenya, from where he will travel to Indonesia to attend the 13th ASEAN-UN Summit.
Next, he will head for the Indian capital, Delhi, for the G20 Summit, and then on to Cuba for a Summit of the G-77 and China.
"I look forward to engaging with global leaders at these four very different summits before the world comes together for the opening of the General Assembly", Mr. Guterres said.
Dialogue the only way
Key items on his agenda for the four summits include climate action in Africa, the crisis in Myanmar (ASEAN-UN Summit), reforming global financial institutions (G20), and getting the 2030 Agenda for Sustainable Development back on track (G-77 and China).
"Diplomacy is more important than ever to navigate the tensions of our emerging multipolar world," the UN chief said, adding:
"Dialogue remains the only way to find joint approaches and common solutions to the global threats and challenges that we face."
© UN News (2023) — All Rights ReservedOriginal source: UN News