Growing national divisions 'a formidable challenge' to UN peacekeeping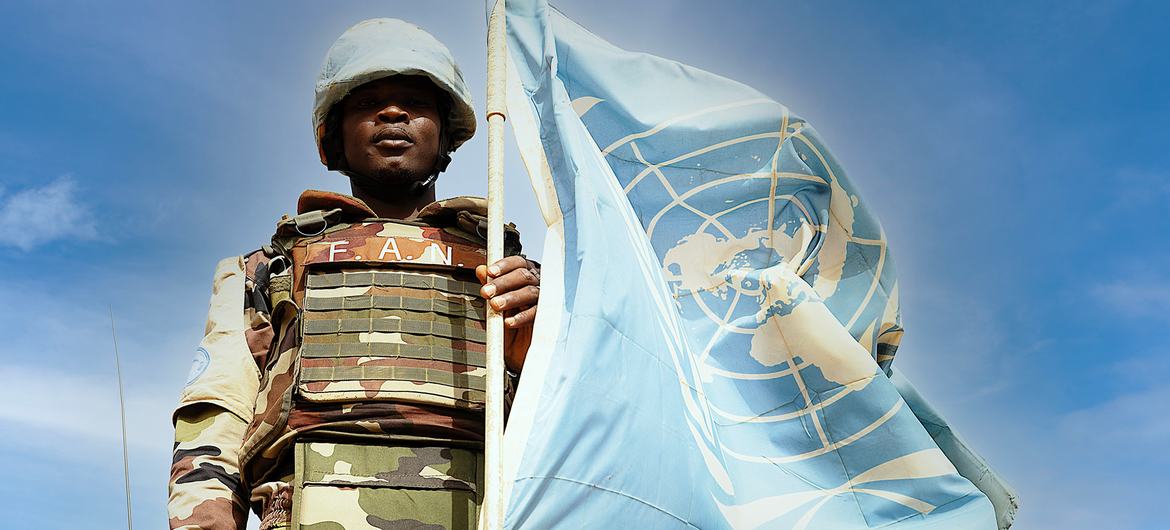 The head of peace operations on Thursday underscored the need for stronger, more consistent and unified support from Member States for the UN to achieve its key peacekeeping goals.
Growing national divisions, combined with increasingly complex conflicts, pose a formidable challenge to peacekeeping and the maintenance of security, Jean-Pierre Lacroix told ambassadors in the Security Council chamber.
No 'magic wand'
"Peacekeeping is not a magic wand to help a country return to stability, but with the support of a unified international community, political processes and peace agreements have been implemented," Mr. Lacroix said.
Mr. Lacroix emphasized that UN peacekeeping operations continue to play a crucial role in protecting civilians caught in the crossfire.
Protection mandate
"Even where political solutions to conflicts seem distant, peacekeepers continue to protect the lives of hundreds and thousands of civilians in countries and regions in which we are deployed," he said.
Peacekeepers also keep civilians out of harm's way by preserving ceasefires and preventing further fighting, and their presence serves as a vital deterrent, he added.
Mr. Lacroix also highlighted threats against UN 'blue helmets', noting that 18 peacekeepers had been killed by malicious acts since last September.
"The death of one peacekeeper is always one too many", he said.
Women, peace and security agenda
Advancing the women, peace, and security agenda remains a core priority in UN peacekeeping, Mr. Lacroix said, stressing the need to involve more women in political processes to forge a sustainable peace.
He cited the example of the MONUSCO mission in the Democratic Republic of the Congo (DRC) who's active support for women's participation in the so-called Nairobi process, led to significant representation in consultations between the Government and armed groups.
Efforts to achieve gender parity within peacekeeping are also underway, with women constituting 25.6 percent of individual uniformed personnel as of May. Currently, 38 per cent of heads and 33 per cent of deputy heads of civilian-led peacekeeping operations are women, Mr. Lacroix added.
He reiterated his call for Member States to remove barriers at the national level and increase the participation of women in peacekeeping.
Use of technology
He went on to emphasize the role of technology and data in the future of peacekeeping, noting the ongoing implementation of the Strategy for the Digital Transformation of UN Peacekeeping.
"While we have made progress toward tech-savvy, data-informed peacekeeping forces, further investments in data capabilities among personnel is required to ensure that data can be effectively leveraged for effective decision-making," he said.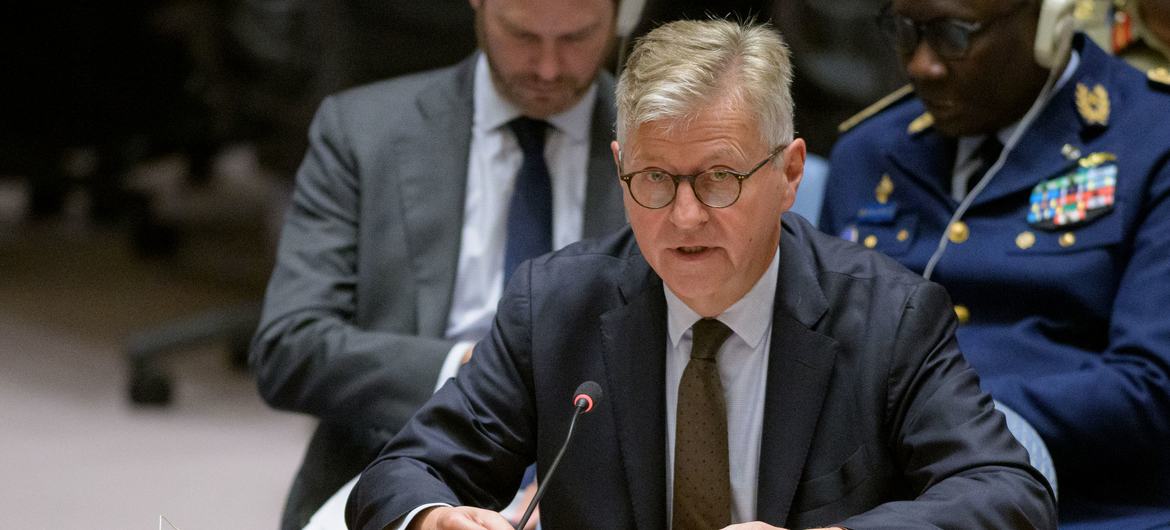 Dispelling falsehoods
Addressing the importance of strategic communication, Mr. Lacroix emphasized its role in managing expectations among host governments and populations.
He noted that several missions are conducting regular perception surveys to better understand local attitudes and expectations.
He also emphasized the need to combat misinformation and disinformation, citing an example where a false online story was quickly debunked by the peacekeeping mission in Mali (MINUSCA).
He stressed the importance of having the right skills at all levels to push back against the scourge.
Addressing misconduct
Mr. Lacroix said that the UN continues to take all necessary measures to address allegations of all forms of misconduct, both past and present.
"Ending impunity for all forms of misconduct remains a central goal and we have taken drastic measures in the case of serious allegations, including through repatriation of units where needed," he said.
He called on governments to ensure preventive measures, enforce zero-tolerance of all misconduct, and, most importantly, uphold the rights and dignity of victims.
© UN News (2023) — All Rights ReservedOriginal source: UN News