No legal grounds for Russian 'so-called elections' in occupied Ukraine: UN official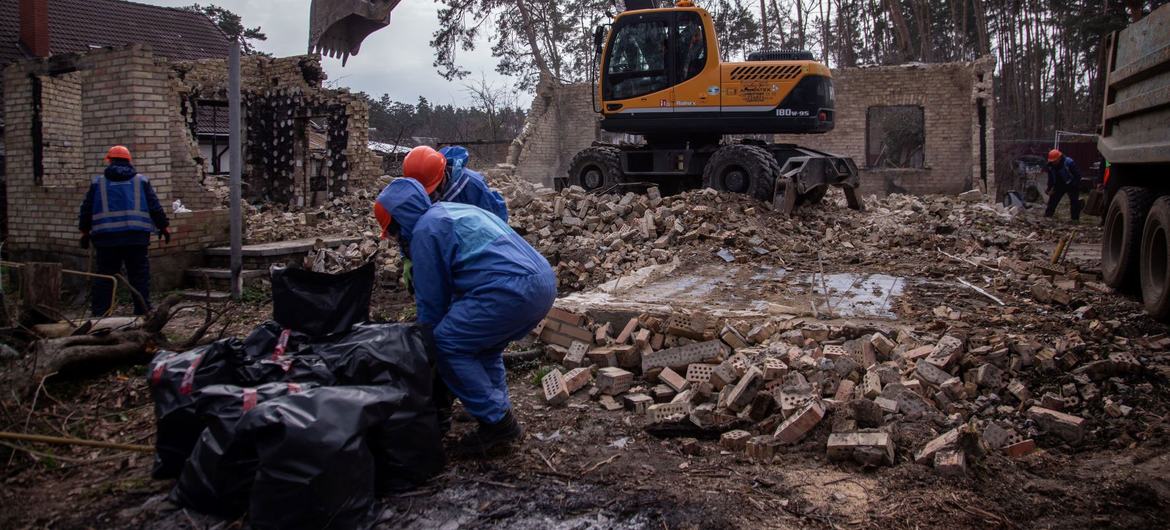 The so-called elections held by Russia in occupied areas of Ukraine "have no legal grounds", a senior political affairs official said on Friday, reiterating UN's commitment to the sovereignty and territorial integrity of Ukraine.
Briefing the Security Council, Miroslav Jenča, Assistant Secretary-General for Europe, reiterated the UN Secretary-General's position that "any annexation of a State's territory by another State resulting from the threat or use of force is a violation of the principles of the Charter and international law."
He voiced concern over reports of Russia holding so-called elections in areas of Ukraine it controls militarily, stating: "These so-called elections in the occupied areas of Ukraine have no legal grounds."
Clear UN position
Mr. Jenča recalled the "illegal attempt" by Russia to annex Donetsk, Luhansk, Kherson and Zaporizhzhya regions of Ukraine, "through the organization of illegal so-called referendums" in September last year.
"I wish to reiterate that the United Nations remains fully committed to the sovereignty, independence, unity and territorial integrity of Ukraine within its internationally recognized borders, extending to its territorial waters," he said.
Legal obligations
Mr. Jenča also highlighted that Russia, as the occupying power, is obligated under international humanitarian law "to respect, unless absolutely prevented, the laws of Ukraine in force in the areas that it occupies".
"We continue to condemn any actions that could further escalate or deteriorate the situation."
Humanitarian concerns
The senior UN official expressed concerns about the humanitarian needs and human rights situation in Russian occupied areas, as well as the lack of access.
"Russia's full-scale invasion of Ukraine […] continues to inflict large scale suffering on the people of Ukraine as they face daily, intensifying attacks against civilians and civilian infrastructure," he said.
Since February 2022, the UN human rights office (OHCHR) has documented 26,717 civilian casualties, including 9,511 killed and 17,206 injured. At least 549 children have been killed and a further 1,166 injured.
Ongoing 'relentless attacks'
Just this week, a Russian missile attack on a crowded market in Kostiantynivka, in the Donetsk region, claimed the lives of 16 people, including a child.
Ukraine's agricultural and port facilities have also been subjected to "continuing, relentless attacks", Mr. Jenča said, adding that Russian strikes, after it decided not to extend the Black Sea Initiative, "risk having far-reaching consequences for global food security".
"Attacks directed against civilians and civilian infrastructure, including objects necessary for food production and distribution, are prohibited under international law," he stressed.
© UN News (2023) — All Rights ReservedOriginal source: UN News