UN and partners appeal for $4.3 billion for aid operations in Yemen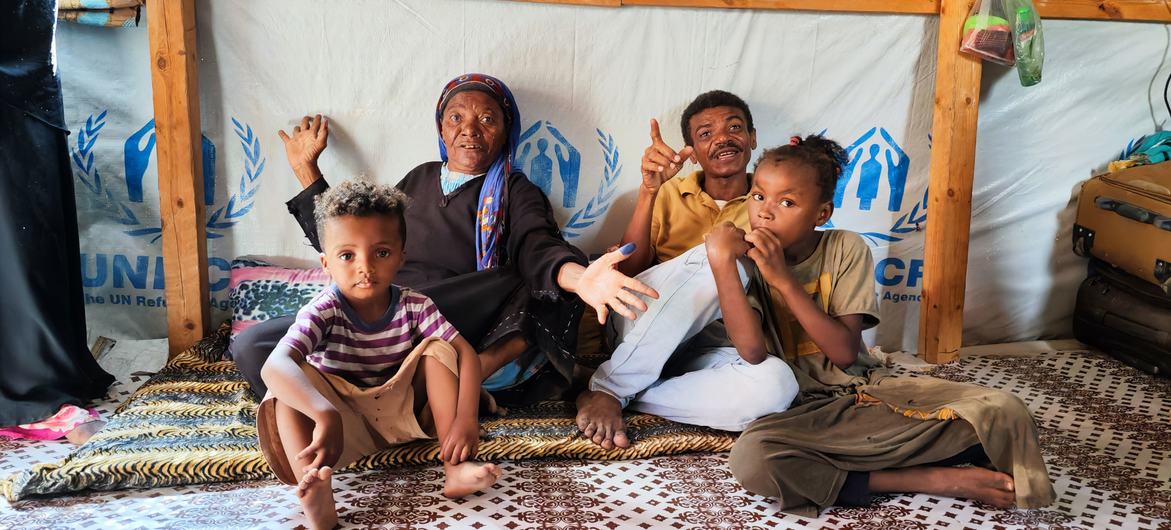 Donors are meeting in Geneva on Monday to raise $4.3 billion to provide support and protection for 17.3 million people in war-torn Yemen, which remains among the world's most severe humanitarian crises. 
Despite a six-month truce last year, widespread suffering persists mainly due to the deteriorating economy and the collapse of basic services. 
UN Secretary-General António Guterressaid the truce "delivered real dividends for people" following years of death, displacement, destruction, starvation and suffering.
Funding and commitment 
However, humanitarian needs continue to soar as more than 21 million Yemenis, two-thirds of the population, still require assistance and protection. 
"The international community has the power and the means to end this crisis. And it begins by funding our appeal fully and committing to disbursing funds quickly," he said. 
For nearly eight years, Yemen's population has borne the brunt of fighting between Government forces, backed by Saudi Arabia, and Houthi rebels. Severe drought and flooding are also threatening people's lives, safety, and well-being. 
Furthermore, even though communities are overstretched, Yemen is hosting some 100,000 refugees and asylum seekers from other war-torn countries, mainly Somalia and Ethiopia.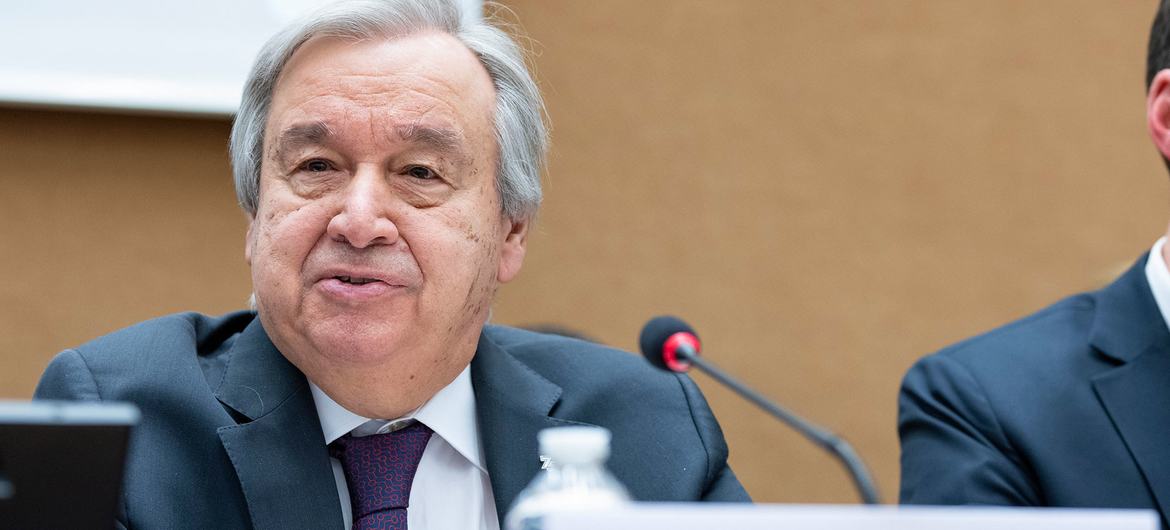 'Fragile' gains at risk 
Last year, humanitarians secured $2.2 billion in funding, allowing them to deliver food, water, shelter, education and other life-saving assistance to nearly 11 million people each month. 
Mr. Guterres said their operations, together with the truce and other factors, meant that two million fewer Yemenis suffered acute hunger, while the number of people in famine-like conditions fell from over 150,000 to virtually zero. 
"But these gains remain fragile," he warned.  "If support dries up now, aid agencies will be forced to scale back or suspend programming, at terrible human cost." 
Humanitarians under fire 
Beyond support, humanitarians also need safe access to all civilians in need, he said, outlining obstacles to aid delivery such as bureaucratic impediments, interference and movement restrictions – particularly in Houthi-controlled areas. 
"Even worse, aid workers themselves are increasingly coming under attack," he added. 
"I call on all parties to the conflict to facilitate the safe, rapid, and unimpeded passage of humanitarian relief to all civilians in need, in line with obligations under international humanitarian law." 
Peace remains crucial 
The UN Humanitarian Affairs and Emergency Relief Coordinator, Martin Griffiths, noted that the world was again convening to demonstrate its commitment to help Yemen emerge from the crisis. 
"That means continuing, and indeed redoubling, efforts to find a path to peace," he said.  "It means funding the aid operation so life-saving programmes can continue to keep the worst at bay. And it means supporting aid agencies as they work to deliver a principled response across the country."  
The pledging conference is being hosted by the UN Secretary-General and the Governments of Sweden and Switzerland.  
"Our support for the Yemeni people is more important now than ever," said Ignazio Cassis, Head of the Federal Department of Foreign Affairs of Switzerland. 
"It is our collective responsibility to maintain our full support for the benefit of Yemeni women, men and children. Let us provide them the prospect of a better future."  
Sweden's Minister for International Development Cooperation and Foreign Trade, Johan Forssell, underlined his Government's commitment to global humanitarian engagement. 
 "We cannot let life-saving operations in Yemen come to a halt. I hope that the international community will take the opportunity today to show continued solidarity with the people in Yemen now when they need it most," he said. 
© UN News (2023) — All Rights ReservedOriginal source: UN News