UN Mechanism reaches 'watershed moment' in prosecuting crimes in Rwanda and former Yugoslavia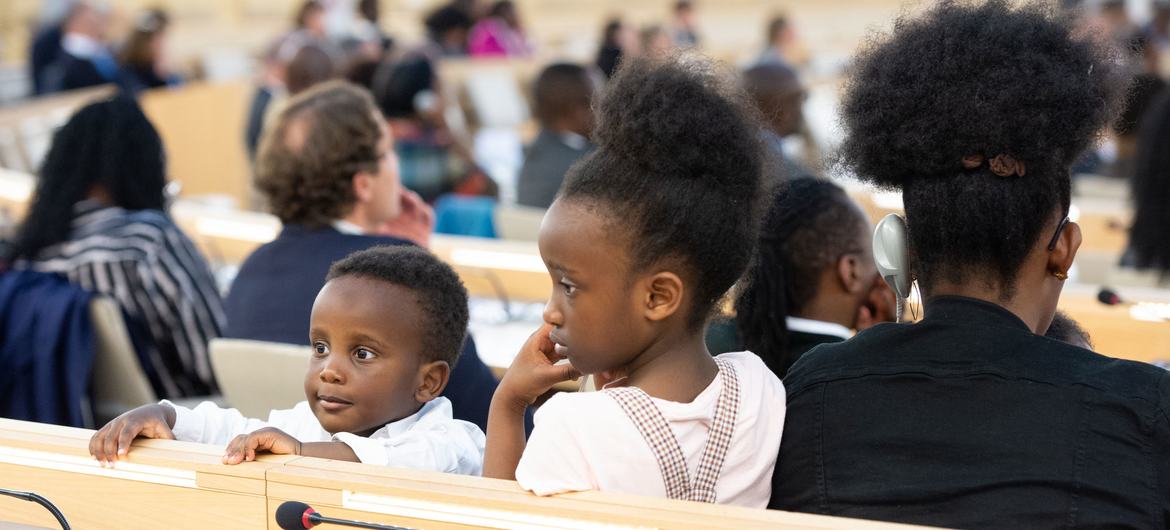 Although the UN tribunal prosecuting decades-old war crimes in Rwanda and the Former Yugoslavia is moving closer to completion, much remains to be done, the Security Council heard on Monday.
Two senior officials with the International Residual Mechanism for Criminal Tribunals (IRMCT), briefed ambassadors on recent developments, including the arrest of a top fugitive from the 1994 Genocide against the Tutsi in Rwanda, and the final verdict related to atrocities committed in the Balkan wars.
Judge Graciela Gatti Santana, Mechanism President, reported that in-court proceedings are all but concluded as only one case related to core crimes committed in Rwanda now remains on the docket.
"This represents a watershed moment in the life of the Mechanism and for international criminal justice more generally," she said.
Unfit for trial
The Mechanism performs essential functions previously carried out by the International Criminal Tribunal for Rwanda (ICTR), which closed in December 2015, and another for the former Yugoslavia, ICTY, which concluded two years later.
The outstanding case concerns Félicien Kabuga, founder of Radio Télévision Libre des Mille Collines, whose broadcasts fuelled hatred and violence against the Tutsi and others.
Last week, Mr. Kabuga, 88, was deemed unfit to stand trial but an "alternative findings procedure" will be held to provide an opportunity for him to establish his innocence.
Genocide denial
Ms. Gatti Santana also addressed areas that she said require the Council's "urgent attention and vigorous backing", such as enforcement of sentences.
However, she reported that arguably the biggest threat they face is the "relentless attempts to undermine our current work and also the judgements issued by the ICTR, the ICTY and the Mechanism".
She pointed to Serbia's "persistent failure to arrest and surrender" politicians Petar Jojić and Vjerica Radeta, for their alleged interference with the administration of justice.
"Moreover, there is the disturbing trend of genocide denial, the glorification of war criminals, the purported re-writing of history, and even provocative statements by convicted persons shamelessly admitting that they would do it all over again," she said.
Not yet finished
Ms. Gatti Santana stressed that although the Mechanism is drawing down, this does not mean it is ready to close as "we are not finished" – a sentiment echoed by Prosecutor Serge Brammertz, who provided an update on his Office's activities.
Last month, its most wanted Rwandan fugitive, Fulgence Kayishema, was arrested in South Africa after more than two decades on the run. He had been charged with the April 1994 killings of more than 2,000 Tutsi refugees at a church.
The Mechanism's Appeals Chamber also delivered a final judgement in the case of two senior Serbian officers accused of ethnic cleansing during the war that led to the breakup of the former Yugoslavia.
Jovica Stanišić and Franko Simatović were originally sentenced to 12 years in 2021, which was increased to 15 years on the grounds that they were "liable as members of a joint criminal enterprise for crimes committed by various Serb forces in Bosnia and Herzegovina in 1992", as well as murder.
Supporting national authorities
Mr. Brammertz said his Office will assist national jurisdictions to continue the accountability process for crimes committed in Rwanda and the former Yugoslavia.
"As my written report details, there can be no question that much more justice still needs to be achieved at the national level," he stated.
Furthermore, every year countries around the world identify in their territories persons suspected of committing crimes in Rwanda or the former Yugoslavia, who need to be extradited or prosecuted, he added.
In concluding, he noted that while the international justice process "has been imperfect…the results have been beyond expectation, and a significant success for the United Nations."
© UN News (2023) — All Rights ReservedOriginal source: UN News