Libya: 'Persistent disagreements' must be overcome, Security Council hears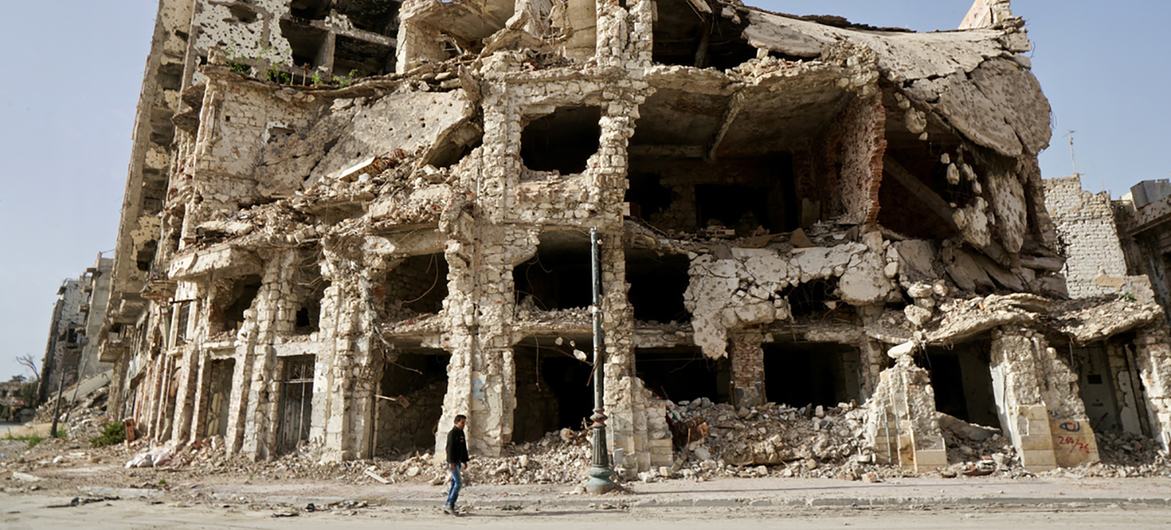 Libyan political leaders who are being encouraged to set aside their differences for the sake of a new democratic future, must put the interests of the people "above all else", said the UN's Special Representative for the country on Monday.
Abdoulaye Bathily, briefed the Security Council and acknowledged the recent efforts of the so-called "6+6" Committee working towards new elections, as an important step forward, though insufficient to resolve the most contested issues.
He said the lack of agreement over eligibility criteria for the presidential poll, the link between that and parliamentary elections, and the issue of forming a new unified Government, were "highly contentious" and depend on reaching a political agreement "across the political spectrum".
Without the internationally recognized Government and other rival political power centres such as the General Command of the Libyan National Army (LNA) coming together, there is likely to be "further polarization and destabilization".
Plea to Security Council
"I therefore call on this Council to increase pressure on the relevant actors and use your collective and individual leverage to ensure that they demonstrate the required political will to take their country to successful elections", said Mr. Bathily, who also heads the UN Support Mission in Libya (UNSMIL).
He told ambassadors that while the international community endorsed the principle of a "Libyan-Libyan solution" as a basis for lasting peace, that catchword must not be just a slogan to hide an agenda for prolonging the status quoat the expense of the Libyan people's political rights and aspirations for legitimate institutions and prosperity.
Sudan factor
Meanwhile, he said the military power struggle in neighbouring Sudan had created another source of destabilization, with the potential for an influx of refugees and cross border military movements.
"We are monitoring the situation closely" he told ambassadors, adding that he has told Tripoli that the UN stood ready to support the country – although all refugees fleeing war should be granted humanitarian protection.
The UNSMIL chief said he had been working hard to bring together security and military actors, continuing with meetings of the so-called 5+5 Joint Military Commission and "armed formations" in the capital, Sebha, and the LNA stronghold of Benghazi.
Build on momentum
"These meetings brought together warring parties for the first time since the crisis erupted. They have raised positive expectations among the Libyan public and created some momentum that needs to be maintained and developed."
Finally, he told the Council that it was "imperative" for members to back the mandate entrusted to UNSMIL, to increase pressure on the political class.
The UN's top peace and security body needs to speak "with one voice" to enable Libya to finally recover from the unravelling which began with the ouster of former dictator Muammar Gaddaffi in 2011, said Mr. Bathily.
© UN News (2023) — All Rights ReservedOriginal source: UN News