Jenin: UN concerned over ongoing Israeli military operation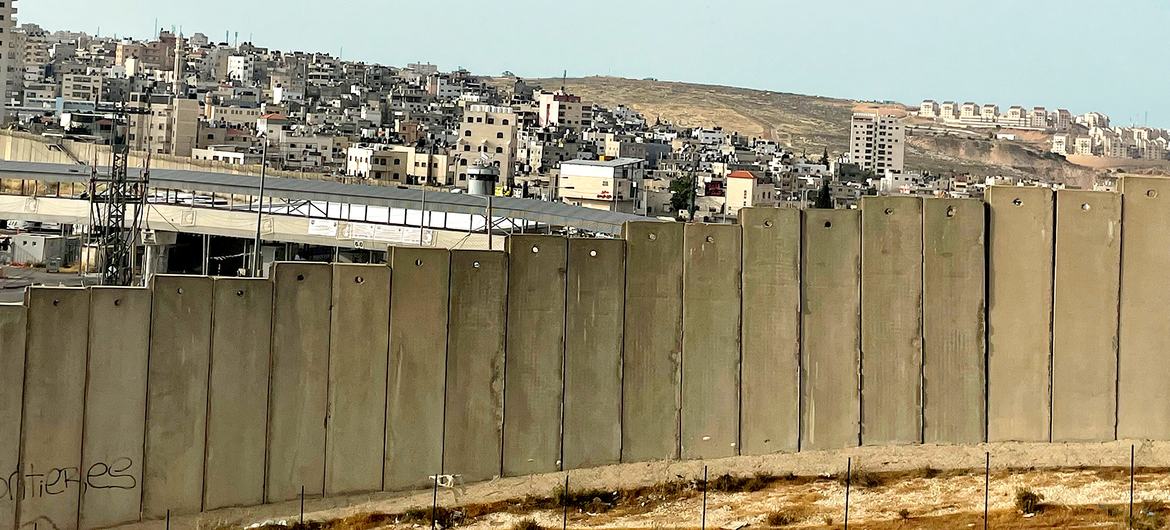 UN Secretary-General António Guterres has expressed deep concern about the developments in Jenin in the occupied West Bank, where Israeli airstrikes have hit the densely populated refugee camp there.
In a statement from his spokesperson on Monday, Mr. Guterres affirmed that all military operations must be conducted with full respect for international humanitarian law.
The incursion follows another operation in the camp on 19 June, which left four Palestinians killed and 91 others injured.
Rising death toll
The UN's humanitarian affairs coordination office (OCHA) said on Tuesday that as a result of the air and ground operations taking place in the West Bank town, 10 Palestinians including three children were killed, according to the Palestinian Ministry of Health.
At least 100 others have been injured, of whom 20 are reportedly in critical condition, OCHA said. Thousands of residents have reportedly left the camp since the operation began.
In an apparent retaliatory attack in the Israeli city of Tel Aviv on Tuesday, seven people were injured, three seriously, when a Palestinian man drove into pedestrians standing outside a shopping centre, according to news reports.
The attacker was shot and killed by an Israeli citizen at the scene. Palestinian militant group Hamas reportedly described the attack as a direct response to the military operation in Jenin.
Lack of basic essentials
Airstrikes in Jenin "significantly damaged" structures in which people were living in both the camp and surrounding neighbourhoods. The agency warned that due to damage to infrastructure, most of the Jenin camp has lost access to drinking water and electricity.
The UN agency for Palestine refugees (UNRWA), which runs four schools, one health centre and other facilities in the Jenin camp, said that many residents were in urgent need of food, drinking water and milk powder for children.
As of Monday, all UNRWA installations in the camp, operated by 90 staff members, were out of service due to the heavy exchanges of fire, the agency reported.
Ambulances denied access
Meanwhile, the World Health Organization (WHO) said on Tuesday that the extent of people's injuries was placing strain on the "fragile and underfunded" health system and that it was working with partners to deliver more life-saving medical supplies to Jenin Hospital.
UN humanitarians said that the destruction of roads in the refugee camp was restricting access for medical teams and ambulances, and Israeli forces were conducting checks on vehicles, including ambulances, at the entrance of the camp.
According to the UN health agency, ambulances with medical teams have been prevented from entering parts of the refugee camp and reaching persons who have been critically injured.
Attacks on healthcare
At least two hospitals have also been affected by attacks involving use of ammunition and gas canisters.
"Attacks against healthcare, including prevention of access to persons injured, are extremely concerning", WHO said, calling for "respect and protection of healthcare", including safe passage to health services in Jenin and across Palestine.
The agency recalled that there had been a "significant increase" in attacks on healthcare in the West Bank this year. The first five months of 2023 saw "at least" 124 WHO-documented attacks, resulting in 39 health worker injuries and affecting 117 ambulances.
© UN News (2023) — All Rights ReservedOriginal source: UN News