UN voices 'shock and condemnation' as gender-based violence soars across Sudan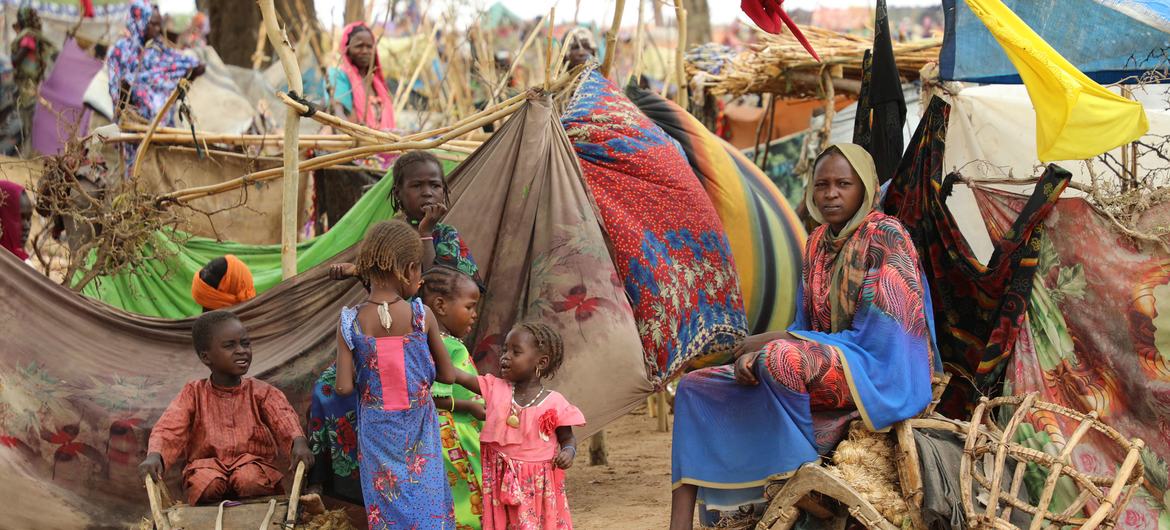 The UN's top humanitarian officials on Wednesday voiced shock and condemnation over increasing reports of gender-based violence in Sudan as the military power struggle there continues.
The violations include conflict-related sexual violence against internally displaced and refugee women and girls forced to flee for their lives.
Agency chiefs from humanitarian coordination office OCHA, the human rights office (OHCHR), the UN refugee agency (UNHCR), the UN Children's Fund (UNICEF), the UN sexual and reproductive health agency (UNFPA), UN Women and the World Health Organization (WHO), called for an immediate end to the violence, including sexual violence as a tactic of war to terrorize people.
Investigations paramount
They demanded prompt, thorough, impartial and independent investigations into all alleged gross violations and abuses of human rights and international humanitarian law; and for perpetrators to be held accountable.
They also stressed that all parties must respect their obligations under international law to protect civilians, including women and girls, including allowing safe passage for survivors to access healthcare.
Health workers also need to be provided access to reach health facilities to carry out their lifesaving work.
The UN chiefs also stressed the need to swiftly scale up gender-based violence prevention and response services in Sudan as well as in neighbouring countries, where those fleeing violence have sought safety as refugees, to meet the soaring needs.
28 refugees killed in Khartoum
On Tuesday the UN refugee agency, UNHCR, urged Sudan's warring generals to allow safe passage for civilians, after it was confirmed that 28 refugees being hosted by Sudan were killed in Khartoum.
The area where they were living was engulfed by the fighting on 25 June, the agency said in a news release, with other refugees injured during the incident.
"UNHCR is appalled and expresses its deepest condolences to the affected families. We are working to help trace relatives and victims and provide psychosocial and other support."
Mamadou Dian Balde, UNHCR regional director, said that "once again refugees and other civilians are the innocent victims of this tragic war…Everyone must honour international humanitarian law and human rights law and prioritize the safety and well-being of affected communities, including refugees."
Healthcare and hunger: Tedros
During his weekly health update, UN health agency chief Tedros Adhanom Ghebreyesus addressed the impact of the ongoing conflict in Sudan.
"The health needs of the population are high, access to healthcare remains very difficult, and the conditions created by the conflict in Sudan increase the risk for epidemics to spread and kill," said the WHO Director General.
There has also been a dramatic increase in the number of people at highest risk of hunger, which has jumped from 11.7 million to 19.1 million.
WHO has also verified 50 attacks against healthcare, including 32 incidents affecting facilities, and 10 deaths and 21 injuries among health workers and patients.
Tedros said he was appalled by attacks on healthcare, as well as increasing gender-based violence. He stressed that health workers and facilities must be protected, and corridors for the delivery of humanitarian and health supplies must be safeguarded.
"Corridors for humanitarian and health supplies to be delivered need to be safeguarded", said Tedros.
"We urge all parties to the conflict in Sudan to cease hostilities now before the health and hunger crisis gets even worse."
© UN News (2023) — All Rights ReservedOriginal source: UN News