UN chief condemns deadly attack on peacekeepers in Central African Republic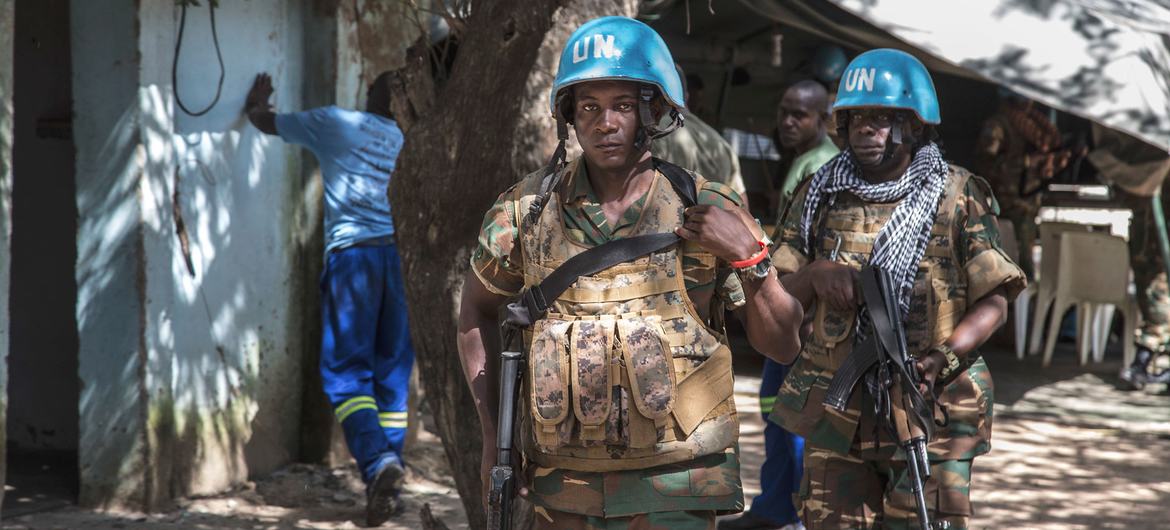 The UN Secretary-General has strongly condemned an attack on a UN peacekeeping patrol in the northeast Central African Republic (CAR) on Monday which left one Rwandan 'blue helmet' dead.
The attack by unknown assailants on the patrol from the MINUSCA mission occurred just a few kilometres from the town of Sam Ouandia.
The mission has immediately opened an investigation into the exact circumstances, said a statement issued by the UN Spokesperson for António Guterres on Tuesday.
"The Secretary-General expresses his deepest condolences to the family of the fallen peacekeeper and to the people and government of the Republic of Rwanda", it continued.
Possible war crime
The UN chief recalled that attacks targeting peacekeepers "may constitute war crimes under international law. He calls on the Central African Republic authorities to spare no effort in identifying the perpetrators of this attack and bring them to justice swiftly."
MINUSCA was deployed in 2014 to help end intercommunal violence that erupted a year earlier when mainly Muslim militants ousted the then president, prompting reprisals from mostly Christian militias.
The Secretary-General reaffirmed the solidarity of the UN with the people and Government of CAR.
Security Council pays tribute
The members of the Security Council joined Mr. Guterres in condemning the attack and paid tribute "to all peacekeepers who risk their lives."
They urged the Government to investigate the killing with the support of MINUSCA, "promote accountability for such acts by bringing perpetrators to justice and keep the relevant troop-contributing country informed of the progress consistent with Security Council resolutions 2518 (2020) and 2589 (2021)."
Ambassadors underlined that attacks targeting peacekeepers may constitute war crimes under international law. They stressed that being involved in planning, directing, sponsoring or conducting attacks against peacekeepers constitutes a basis for sanctions.
They stressed the importance of MINUSCA being able to fulfil its mandate and fully equip peacekeepers to carry out their duties in safety and security.
Council members reiterated their "strong support" for the Special Representative of the Secretary-General and MINUISCA head, Valentine Rugwabiza, and for the mission to assist CAR authorities and all citizens there in their efforts to bring lasting peace and stability, as mandated by the Security Council.
© UN News (2023) — All Rights ReservedOriginal source: UN News