UN chief unveils new vision for peace across a 'multipolar world'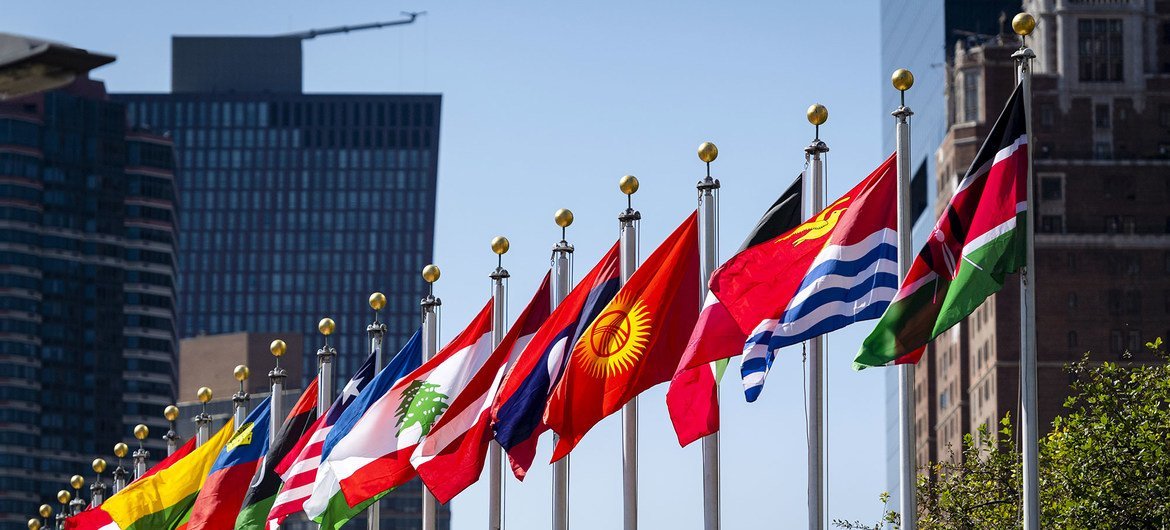 The UN Secretary-General on Thursday launched a new policy brief outlining his vision of a more robust multilateral framework to boost peace and security, for a world in flux.
"The post-Cold War period is over, and we are moving towards a new global order and a multipolar world," António Guterres said.
He highlighted geopolitical tensions, grave human rights violations, distrust in public institutions, new conflicts, terrorism, and the weaponization of emerging technologies.
Insecurity is being stoked by a rising threat of nuclear war and growing scepticism towards multilateralism, he added.
The brief, known as The New Agenda for Peace "outlines an extensive and ambitious set of recommendations that recognize the inter-linked nature of many of these challenges," Mr. Guterres said.
The brief is framed around the core principles of trust, solidarity, and universality that provide the foundation of the UN Charter and of a stable world, the UN chief added.
Five priority areas
The New Agenda for Peace presents twelve concrete sets of proposals for action, in five priority areas.
The Secretary-General called for strong measures to prevent conflicts at the global level and address geopolitical divisions, prioritizing diplomacy, and investments in regional security architectures.
Second, he highlighted a "paradigm for prevention that addresses all forms of violence", focusing on mediation and social cohesion; ensuring respect for human rights and meaningful participation of women in decision-making; and prioritizing links between sustainable development, climate action, and peace.
"We must accelerate the implementation of the 2030 Agenda, recognizing that prevention and sustainable development are interdependent and mutually reinforcing," Mr. Guterres said.
Updating peacekeeping
The third area calls for updating peacekeeping operations to adapt to today's conflicts, many of which remain unresolved for decades, driven by complex domestic, geopolitical and transnational factors.
"Peacekeeping operations cannot succeed when there is no peace to keep, nor can they achieve their goals without clear, prioritized and realistic mandates from the Security Council, centred on political solutions," Mr. Guterres said.
Preventing weaponization of emerging domains and technologies and promoting responsible innovation, is highlighted as the fourth key area, noting the need for global governance to address threats posed by new technologies such as artificial intelligence (AI) and autonomous weapons systems.
Reforms needed
The fifth priority area calls for urgent reforms to the Security Council, General Assembly, the UN's disarmament machinery, and the Peacebuilding Commission, to enhance collective security.
"The Security Council in particular should more systematically seek the advice of the Commission on the peacebuilding dimensions of the mandates of peace operations," Mr. Guterres said.
Education, modernisation
The Secretary-General also introduced other policy briefs on Transforming Education and UN 2.0, aimed at improving education systems and modernising the UN to support the 2030 Agenda for Sustainable Development.
In conclusion, all the Policy Briefs in the series aim to support Member States' deliberations in preparation for the Summit of the Future, in 2024.
The Summit, Mr. Guterres said, will be an occasion to address the serious risks and significant opportunities we face and to deliver on unmet commitments.
He stressed it was vital to "restore trust in each other and in multilateral action, through a Pact for the Future (outcome document of the Summit) that updates global systems and frameworks to make them fit for the challenges of today and tomorrow."
© UN News (2023) — All Rights ReservedOriginal source: UN News