Celebrating Deaf Pride: Embracing Our Survival in a Mute System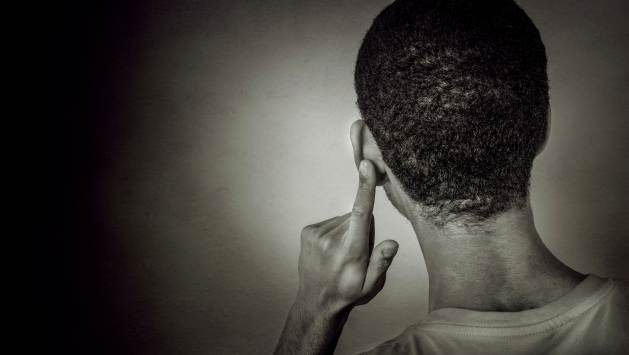 Opinion

by Egwelu Timothy (

kampala

)
Inter Press Service
KAMPALA, Jul 27 (IPS) - Every July, the disability community honors its history, accomplishments, and experiences during Disability Pride Month. One such group is the deaf community in Uganda, which makes up 3.4% of the population.
Members of the Deaf community celebrate the positive aspects of deaf culture, activism, and the pride of being Deaf, and feel value. But, we also recognize our oppression and know that we deserve better than the prevalent discrimination, exclusions and inaccessibility we regularly face.
While the inclusion of Deaf persons in organisations such as Uganda National Association of the Deaf (UNAD) , Deaf Youth Advocacy Network, and National Union of Persons with Disabilities enables us to help with some development of policies and best practices, merely having representation in consultations is not enough.
All mainstream laws, policies and services also must be accessible to Deaf persons in sign language beforehand so we can contribute and guide language and outcomes.
Too often, however, Deaf persons are excluded. For instance, in the wake of the COVID-19 pandemic, there was an unfortunate digital gap for over 20,000 Deaf persons who use assistive devices like smart phones to access information.
Today, generally, lack of accessible information in sign language has made online platforms, education, healthcare inaccessible for the Deaf due to non-provision of information in sign language formats.
Furthermore, the lack of adequate support services such as access to interpretation, Sexual Reproductive Health, mental health services and social protection are concerning. In policy consultations, there is no meaningful participation as 60% of deaf participants cannot comprehend the written law.
The Constitution of Uganda is the second in the world to recognize the right to sign language both within the body and under the Cultural Objective Principle XXIV (iii) of the National Directives of State Policy. Article 21(1) on equality before the law, under the law and all spheres of life is equally instrumental.
These are further operationalised under the Persons with Disability Act of 2020. Most notably under Section 6, 7, 9 and 12 on non-discrimination under provision of education and general commercial services, health and employment. Despite this plethora of legal backing, the provision of information in sign language is still lacking.
The Constitution and other relevant laws such as the Penal code Act chapter 120 laws of Uganda are similarly inaccessible in sign language therefore ignorance of law is guaranteed for deaf persons despite it being no exception to criminal liability.
There is widespread agreement around the world that governments and institutions must take proactive measures to ensure that deaf persons have equal access to mainstream policies, systems, and services.
This includes providing accessible communication, transportation, education, healthcare, employment opportunities, and other essential services. However, the law and appropriate implementation are two different things.
Furthermore, regardless of the sector, policymakers must ensure that sign language accessibility is considered from the outset of policy development and implementation. They must engage Deaf persons and their representative organizations in meaningful consultation to understand their needs, preferences, and priorities.
Policymakers must also ensure that the Deaf have equal protection under the law to engage in the policy formulation process, voice their opinions, and influence decision-making. This includes providing accessible venues, information, formats, and technologies to facilitate their participation. In the recent consultations on development of the policy guidelines for television access, I applaud Uganda Communication Commission for inviting stakeholders from the various organisations to partipate in the consultancies and ensuring accesibility to sign language.
To sum up, it is critical for a truly inclusive and accessible society that Deaf persons are involved in the decision-making processes. However, it is only feasible if policies can be understood, deaf people can actually attend meetings, and their voices are heard and taken seriously. In this Disability Pride month, let's level the playing field and ensure that everyone can participate in meaningful ways to make a truly inclusive society.
Egwelu Timothy is a lawyer and a disability policy & inclusion consultant
© Inter Press Service (2023) — All Rights ReservedOriginal source: Inter Press Service