Niger: Guterres concerned about health and safety of detained President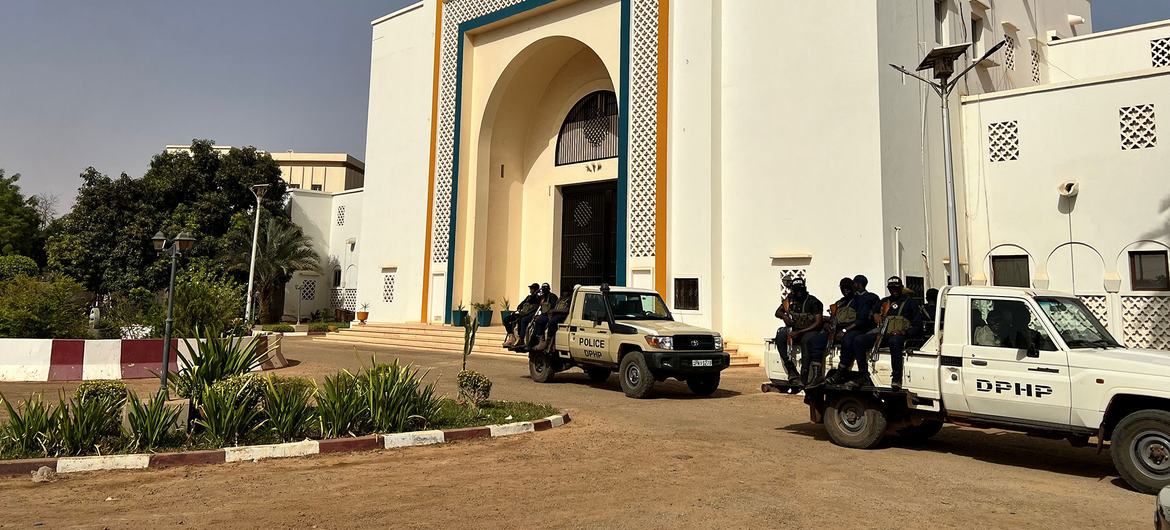 UN Secretary-General António Guterres has voiced concern about the reported "deplorable living conditions" of the President of Niger in arbitrary detention, his spokesperson said in a note to journalists published on Wednesday evening.
President Mohamed Bazoum and his family are believed to be living without electricity, water, food or medicine, according to media reports.
Release detained leader
The democratically elected leader has been detained since soldiers seized power on 26 July.
"The Secretary-General reiterates his concern for the health and safety of the President and his family and once again calls for his immediate and unconditional release and reinstatement as head of state," the note said.
Mr. Guterres was also alarmed over continuing reports about the arrest of several members of the Government and urgently called for their unconditional release.
Mediation efforts continue
The UN supports mediation efforts by the Economic Community of West African States (ECOWAS) towards restoring constitutional order in Niger.
The regional bloc was meeting in Abuja, Nigeria, on Thursday to again discuss the crisis.
This follows an extraordinary summit held there on 30 July, where leaders issued a communiqué that called for President Bazoum to be returned to power within a week of the meeting.
ECOWAS had threatened to "take all measures necessary to restore constitutional order", including use of force, and the ultimatum has since expired.
Supporting vulnerable people
The UN fears the crisis in Niger could impact the wider West African region and continues to underscore the need to ensure ongoing humanitarian support to some 4.3 million people in the country.
This week, the World Food Programme (WFP) assisted more than 12,000 people in the Maradi region in south-central Niger, UN deputy spokesperson Farhan Haq said on Thursday.
Heavy rains and floods continue across the country which have affected some 38,000 people since June, and the Government and aid organizations are ramping up efforts to support them.
"Humanitarian partners are struggling with low stocks of supplies, due to the impact of closures of the border and the air space. This situation may affect food assistance for 2.8 million people in the coming months," said Mr. Haq.
He added that the UN has obtained authorizations from the de facto authorities to carry out four flights by the UN Humanitarian Air Services (UNHAS) from the capital, Niamey, to Ouagadougou, Burkina Faso, to temporarily relocate 49 family dependents.
UNHAS flights had been temporarily suspended following the attempted coup in Niger because the air space was closed, along with territorial borders.

© UN News (2023) — All Rights ReservedOriginal source: UN News