Climate Justice Delayed, Is Justice Denied
by Busani Bafana (

bulawayo, zimbabwe

)
Inter Press Service
BULAWAYO, ZIMBABWE, Aug 31 (IPS) - Climate justice is not just about survival but also about benefit sharing, reducing inequality and enabling a better society that thrives - Yamide Dagnet, Climate Justice Director at Open Society FoundationsThe failure to tackle the climate change crisis is an injustice to the millions who have lost lives and livelihoods through floods, extreme weather, and wildfires, pointing to the urgency of adaptation and mitigation finance, experts say.
It is a race against time to slash carbon emissions to keep global temperature below 1.5 degrees Celsius threshold, which gives the world some leeway to adapt to extreme events and prevent the planet from plunging further into crisis.
A global body of scientists assessing the science of climate change, the Intergovernmental Panel on Climate Change (IPCC), has warned that "reaching 1.5°C in the near term would cause unavoidable increases in multiple climate hazards and present multiple risks to ecosystems and humans" and advised that limiting limit global warming to close to 1.5°C would substantially reduce projected losses and damages related to climate change in human systems and ecosystems.
Climate Richard Munang, an environment expert and Deputy Regional Director of the United Nations Environment Programme (UNEP) Africa office says there are interrelated overarching priorities for climate action towards combating climate change.
"The first is to narrow down the global emissions gap to keep global temperature rise within the safe 1.5°C warming goal, and the second is to achieve a quantum leap in climate justice that addresses the needs of the communities, peoples, and countries on the frontlines of the climate crisis," Munang told IPS.
"These are interrelated because the temperature goal of keeping warming to within 1.5°C is the best insurance against an escalation of climate change impacts and their associated costs that lead to the deprivation of many."
Climate Change an Existential Threat, That's Why We Need Climate Justice?
Yamide Dagnet, director for Climate Justice at Open Society Foundations, says climate justice is needed more than ever because of the urgency of the impact of global emissions.
From heat waves and wildfires across Europe and Canada to droughts in China, the East, and the Horn of Africa to floods in India and the Himalayas, the impact of climate change-induced weather patterns is unrelenting. Through global temperature analysis, NASA found June 2023 to be the hottest on record.
"At a time when the world is boiling, and there are wide impacts of climate change not only in small developing countries but in developed countries too, which means that there is no justice for any of the vulnerable people anywhere," Dagnet tells IPS in an interview.
"Communities in all countries are simply struggling to face the future with dignity. Climate justice is not just about subsistence and coping; it's ensuring communities can thrive in a world transformed by climate impacts that are undeniable everywhere," Dagnet says. "We need processes to build trust and ensure that those who make commitments fulfill them ...The problem is that some of the commitments made years ago to support that transition have not been met, especially by developed countries when it comes to climate finance."
The 'Missing' Climate Money 
As vulnerable countries battle climate change impacts, the provision of finance remains a nagging question ahead of the COP28. According to the IPCC, climate finance for developing countries needs to be increased by up to eight times by 2030.
"Promises made on international climate finance must be kept," United Nations Secretary-General Antonio Guterres said, noting, "Developed countries must honor their commitments to provide $100 billion a year to developing countries for climate support and fully replenish the Green Climate Fund."
Only two of the G7 countries — Canada and Germany — have contributed to the Green Climate Fund.
Without delay and excuses, Guterres has called on countries to operationalize the loss and damage fund at COP28 this year.
G20 countries need to take more drastic steps to reduce emissions and to invest in ways to adapt to climate change and face the limits to adaptation by supporting their most vulnerable communities and the most vulnerable countries, says Dagnet.
"This is why it is important to operationalize the Loss and Damage Fund in COP28 in Dubai. This already took too long — three decades — (to when it was) established at COP27," she says.
Joab Okanda, Pan Africa Senior Advocacy Advisor, Christian Aid, told IPS that the least responsible for climate emissions are the most vulnerable. Speaking about Africa, he noted the impact is exacerbated "because we have the least resources to build the resilience we need. We are calling on those responsible for the climate crisis to take responsibility, pay for it, and deliver on the much-needed finance, which is delivering climate justice.
"There is a need to deal with the global financial architecture which is not delivering for the people of Africa. It is denying Africa the resources that governments require to invest in health care, education, and social protection and has also put Africa in unsustainable debt," Okanda says.
Climate Justice Not Just About Survival, But Resilience and Dignity
Aditi Mukherji, Director of CGIAR's climate impact platform, agreed.
"Contributing as little as four percent of global emissions, Africa faces the unjust dilemma of feeding a rising population with limited resources exactly as climate change is slowing down the rate of growth in food production as well as increases in pests and diseases," she says.
"Unless GHG emissions decline rapidly, climate impacts will continue to worsen. Here, historical high emitters of the Global North can ratchet up their climate ambition and reduce their emissions while providing financial and technical assistance to put Africa on low emissions pathways that do not compromise future food security."
Leleti Maluleke, a researcher for the human security and climate change program at Good Governance Africa, says: "When it comes to climate justice, particularly for Africa, Europe, and the West think that Africa wants aid and emergency relief, but what we are looking for is an investment in a climate-resilient future."
"Africa has a plan to adapt to climate change, but it needs to build the infrastructure, and we need financing from the West … We need investment that will allow us to build resilience to climate change."
Dagnet believes that "Climate justice is not just about survival but also about benefit sharing, reducing inequality and enabling a better society that thrives ... We want to see a Fund that comes to life as soon as possible. With the right capitalization and mechanisms to make it accessible to those who need it the most; not just the vulnerable countries, but local vulnerable communities as well."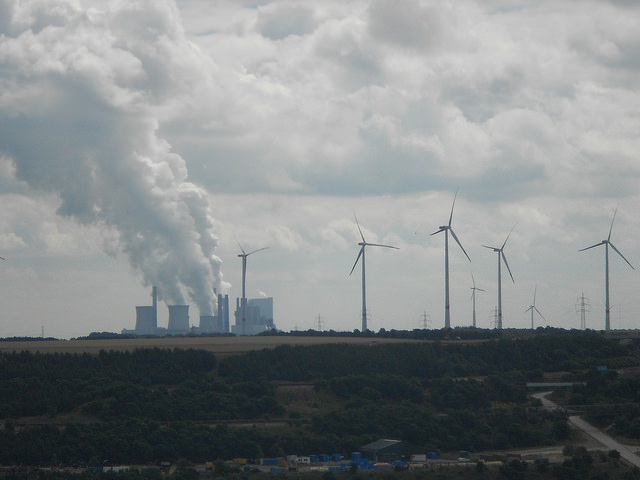 Numbing Numbers
The global impact of climate change is sobering, considering financial, social, and cultural losses across all development sectors.
According to the World Meteorological Organization, extreme weather anomalies have caused the deaths of two million people and incurred USD 4.3 trillion in economic damages over the past 50 years.
While the World Health Organization has described climate change as the most significant health threat to humanity, approximately 250,000 additional deaths per year from malnutrition, malaria, diarrhea, and heat stress will be witnessed between 2030 and 2050 due to climate change.
An annual average of 21.5 million people were forcibly displaced each year by weather-related events – such as floods, storms, wildfires, and extreme temperatures – between 2008 and 2016, says the United Nations High Commission for Refugees (UNHCR), warning that more people will be displaced as climate change unleashes more shocks.
"There is high agreement among scientists that climate change, in combination with other drivers, is projected to increase the displacement of people in the future," the UNHCR says, noting that climate change has also been a "threat multiplier" in many of today's conflicts, from Darfur to Somalia to Iraq and Syria.
In the Horn of Africa, Ethiopia, Kenya, and Somalia, more than 43 million people need humanitarian assistance, 32 million of whom are acutely food insecure due to devastating drought, according to the United Nations Population Fund (UNFPA).
Phasing Out Fossil Fuels?
However, the world can still change course and correct the climate crisis. The Global Stocktake taking place for the first time at this year's COP28 can help accelerate climate action.
The Paris Agreement's Global Stocktake (GST) is an assessment of the global response to the climate crisis done every five years, and it evaluates the world's progress on slashing greenhouse gas emissions, building resilience to climate impacts, and securing finance and support to address the climate crisis.
"But this cannot be just another global assessment showing how far off track we are. The Stocktake process should also serve as a global accelerator, driving nations to step up their climate action and pursue the transformational change needed to secure a zero-carbon, climate-resilient, and equitable future," argues the World Resources Institute (WRI) in a primer by Jamal Srouji, Felipe Borja Díaz, and Deirdre Cogan.
For the world to keep to the 1.5 C, a rapid phase-out of fossil fuels — coal, oil, gas — would be needed, and a similar escalation of investment in green energy such as wind and solar.
Taking a swipe at oil companies that have continued to profit from fossil fuels with no commitment to phase them out, Guterres said: "Trading the future for 30 pieces of silver is immoral."
IPS UN Bureau Report
Follow @IPSNewsUNBureau
Follow IPS News UN Bureau on Instagram
© Inter Press Service (2023) — All Rights ReservedOriginal source: Inter Press Service