Meth trafficking surges in and around Afghanistan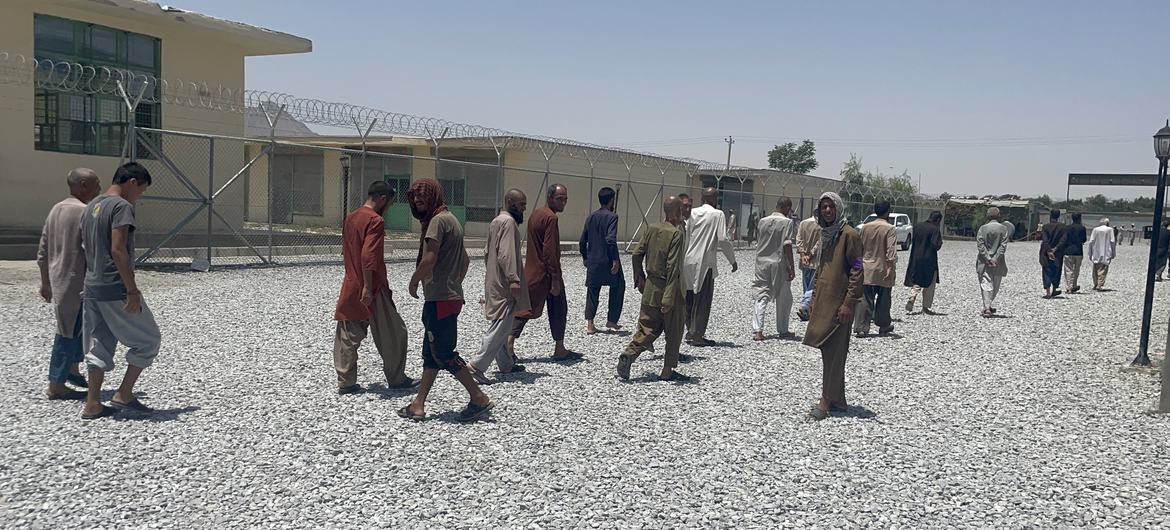 Methamphetamine trafficking in Afghanistan and neighbouring countries is surging, according to a report published on Sunday by the UN Office on Drugs and Crime (UNODC).
Understanding Illegal Methamphetamine Manufacture in Afghanistan, highlights a drastic increase in seizures of the drug, from 2.5 tons in 2017 to 29.7 tons in 2021.
In its street drug form, meth or "crystal meth" it is a powerful and highly addictive stimulant that impacts the central nervous system and can cause a rapid or irregular heartbeat.
Seizures suspected to originate in Afghanistan have been reported as far away as Eastern Africa, Southeast Asia, and the European Union
'Rapidly changing' markets
The UNODC findings further suggest that heroin trafficking has continued, although at a lower rate, following the Taliban drug ban in April 2022.
The drastic increase in meth seizures in Afghanistan and neighbouring countries indicates that trafficking is expanding, rapidly changing illicit drug markets traditionally dominated by opiates hailing from Afghanistan.
"The surge in methamphetamine trafficking in Afghanistan and the region suggests a significant shift in the illicit drug market and demands our immediate attention.
"Regional coordination targeting the diversion and smuggling of chemical precursors is essential to stopping the continued expansion of illicit methamphetamine manufacture in and around Afghanistan," said Ghada Waly, Executive Director of UNODC.
"This new UNODC report aims to provide the international community with vital information to tackle the growing synthetic drug threat."
Rise of synthetics
The report also analyses the different chemicals used to produce the drug. Coverage of suspected meth manufacturing in Afghanistan has often focused on the use of the ephedra plant, which grows abundantly in the region and contains ephedrines - a chemical that can be extracted to make the drug.
Although ephedra is cheaper to use in the short-term, common cold medications and industrial-grade chemicals are more efficient and cost-effective for meth manufacturing and thus pose a far bigger risk, the report warns.
Such chemicals are legally produced and traded in large quantities in the region and are often easily accessible to drug producers.
The report notes that an over-emphasis on ephedra risks undermining effective law enforcement responses, which need to focus on preventing and curbing the diversion and smuggling of bulk chemical precursors, as well.
Regional approach
The report emphasizes that regionally coordinated policing efforts may be more effective in preventing and curbing the long-term expansion of illicit meth manufacture in Afghanistan and the wider region.
UNODC will publish its annual Afghanistan opium cultivation survey next month.
© UN News (2023) — All Rights ReservedOriginal source: UN News