UN's work and mission 'more vital than ever': Guterres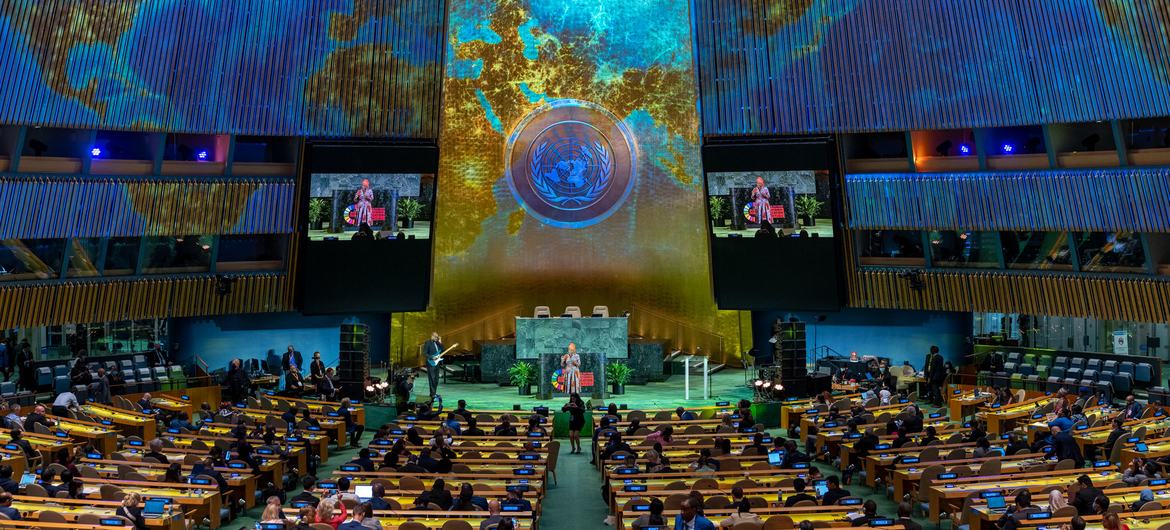 In a world grappling with increasingly complex crises ranging from poverty and inequality to the climate emergency, the United Nations remains at the forefront of the global response, determined to set humanity on a path to peace and prosperity, Secretary-General António Guterres has said.
In his Annual Report on the work of the Organization, released on Wednesday, ahead of the gathering of world leaders at UN Headquarters in New York, Mr. Guterres highlighted how the UN has stepped up.
"Nowhere are the needs greater than in the midst of emergencies," he said.
"In 2022, together with our partners on the ground, we coordinated humanitarian response plans for 216 million people across 69 countries and territories and delivered life-saving assistance and protection to nearly 160 million people in urgent need."
The UN also mobilized a record $30 billion in humanitarian aid from donors globally, enabling life-saving programmes in Ukraine, Afghanistan, Ethiopia, Somalia and many other crisis hotspots.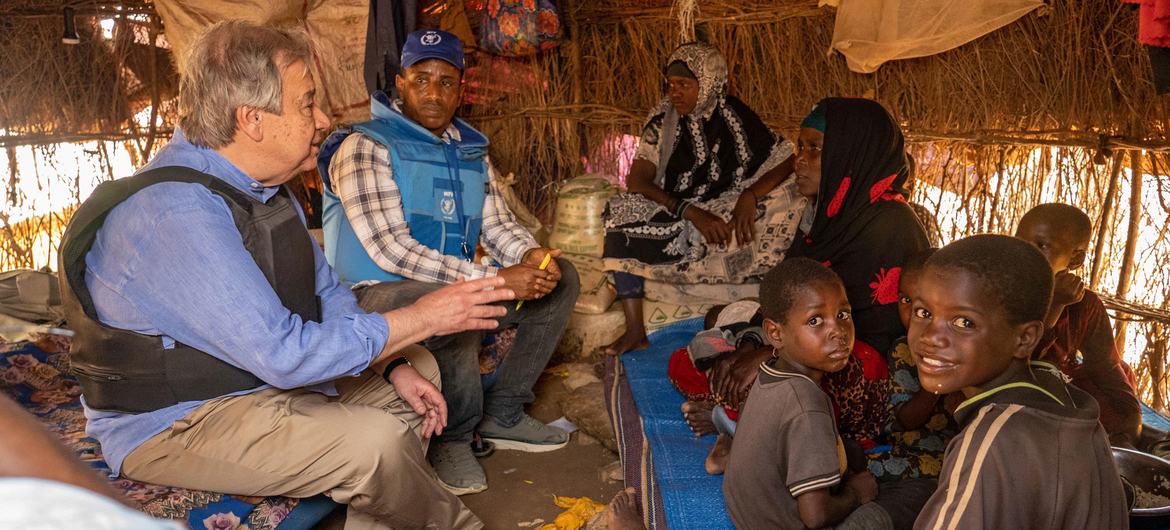 Peace: UN's beating heart
Peacekeeping, peacebuilding and protecting vulnerable populations remained at the centre of the Organization's work.
"Peace is the beating heart of the United Nations. Our teams deployed a wide range of tools to prevent, mitigate, manage and resolve conflicts, while protecting the people affected by them," Mr. Guterres said.
These efforts spanned from brokering truces in Yemen to overseeing 41 special political missions, 12 peacekeeping operations, and channelling $231 million from the Peacebuilding Fund to support work across 37 countries, with a significant portion dedicated to empowering women and young people.
The UN also continued its collaboration with regional organizations, including the African Union, to foster peace in countries that have long suffered from conflict.
Fighting hunger
It also played a pivotal role in the Black Sea Initiative, which involved Türkiye, Russia and Ukraine, aimed at mitigating global hunger and sustaining food supplies.
The Initiative and a parallel UN-Russian accord enabled the export of over 32 million tons of grain, other foodstuff and fertilizers to global markets. Over half the food exports went to developing countries.
The Initiative was not renewed after its third term, which expired in July.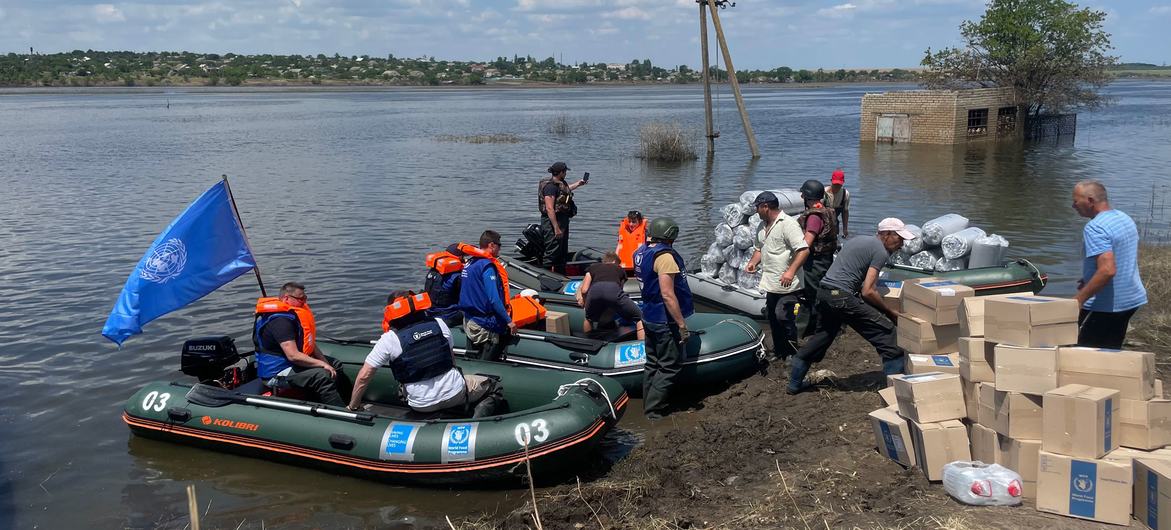 Promoting human rights
As COVID-19 lockdowns subsided, the UN helped human rights bodies to resume in-person work, including through regular and special sessions of the Human Rights Council, and over 50 in-country visits by independent rights experts.
It conducted trainings for police and security forces in over a dozen countries and territories, promoting respect for international human rights standards, and deployed emergency response teams in seven locations globally to anticipate and respond to crises.
The UN also supported assistance given to 47,000 victims of torture and more than 13,000 victims of contemporary forms of slavery.
Committed staff
The commitment of UN staff members shone through in their dedication to addressing global crises and setting humanity on a new path to peace, stability and prosperity, Mr. Guterres said.
"The United Nations will never stop fighting for a better future," he added.
© UN News (2023) — All Rights ReservedOriginal source: UN News