South Sudan: Key electoral questions 'remain unanswered'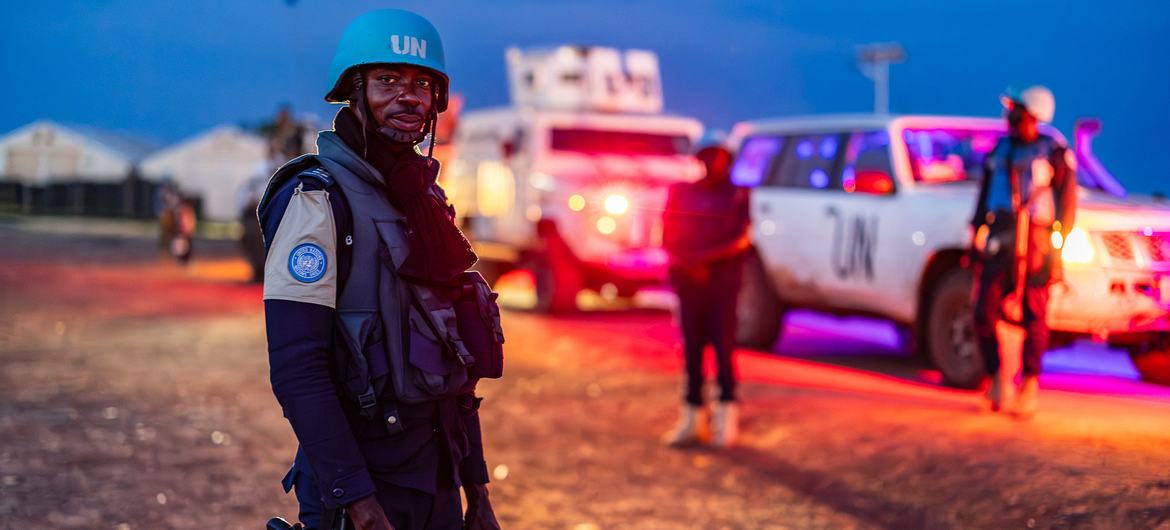 As South Sudan prepares to hold its first-ever elections in December, resolving critical outstanding issues requires political will for compromise, the UN envoy to the country said on Friday.
With 15 months to the end of the transition period, "time is of the essence" for getting the election process settled, UN Special Representative for South Sudan, Nicholas Haysom told the Security Council.
"Critical questions remain unanswered. Resolving them does not require material resources, only the political will to reach compromise and consensus," he said.
These include decisions on the type of the election, voter registration issues, delineating constituencies, and management of electoral disputes.
While there has been modest progress, such as initial discussions on election budgets and the passing of a national elections act, important institutions including the National Elections Commission and political party registration system, have not been set up.
Elections will be on time: Kiir
Mr. Haysom told ambassadors that President Salva Kiir had made a clear commitment that South Sudan will not return to war and that the elections will be held on time.
At a major public event, President Kiir also said that all parties must work to end the era of perpetual transition, Mr. Haysom added.
In July 2011, South Sudan gained independence from Sudan following a referendum.
However just two years later, a political face-off between two factions erupted into full-blown armed conflict, exposing weak institutions and leading to a major humanitarian crisis and immense suffering.
The country's leaders signed a new peace agreement in September 2018, including a timeline for national elections.
Ceasefire 'largely holding'
Mr. Haysom, also the head of the UN Mission in the country (UNMISS), said that it is looking at a two-phased approach to support the elections.
This would include capacity building and expanding political space, followed by supporting the ballot process itself.
Against this backdrop, the ceasefire agreed in 2018 is "largely holding" across the country, he added, although communal tensions and sporadic fighting between security forces and groups that did not sign the peace accord continue to present obstacles.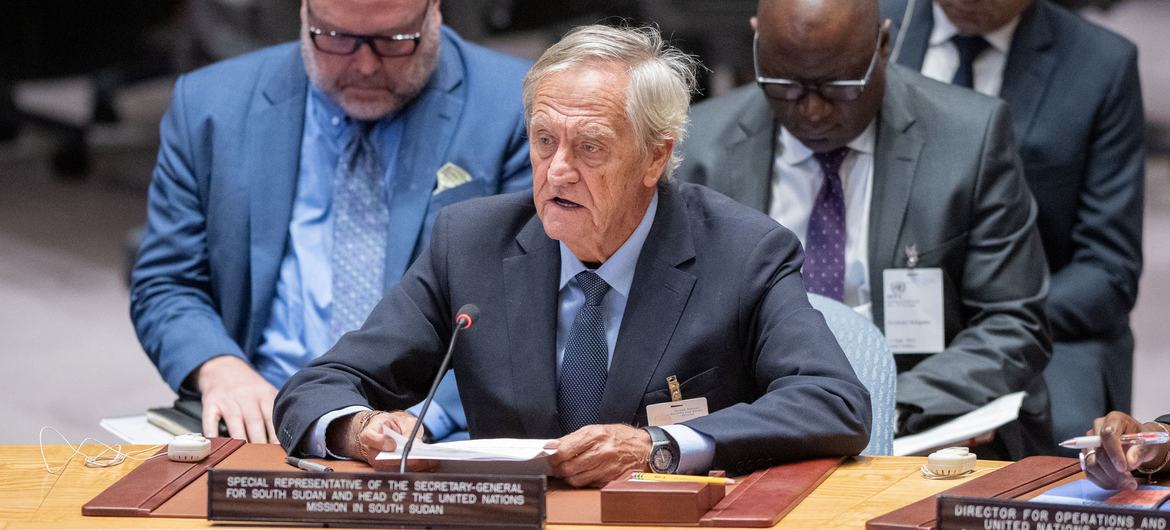 Humanitarian situation
Also briefing the Security Council, Edem Wosornu, Director of Operations at the UN relief coordination office (OCHA) said that the situation in South Sudan together with the crisis in neighbouring Sudan and limited funding are "deeply complicating" the humanitarian picture.
At the start of this year, over than 9.4 million people in South Sudan - 76 per cent of its population - relied on aid due to violence climatic shocks.
But the outbreak of conflict in Sudan forced over 260,000 people to flee across the border, including many South Sudanese refugees themselves.
"The massive influx of returnees and refugees comes on the backdrop of limited funding, that has imposed a huge burden on already stretched support services, leaving insufficient capacity to meet the wide range of needs," she said.
Rising hunger
The Sudan crisis has also had knock-on effects on South Sudan's trade and economy, leading to sharp food price increases and rising hunger.
Ms. Wosornu urged donors to step up support to the 2023 humanitarian response plan for South Sudan, which has raised less than half its requirements for the year.
"We have a responsibility to support the aspirations of South Sudanese to fend for themselves and live a peaceful and dignified life," she said.
"It is our hope that with the steadfast support and investment of the international community, South Sudan will make the progress it deserves."
© UN News (2023) — All Rights ReservedOriginal source: UN News